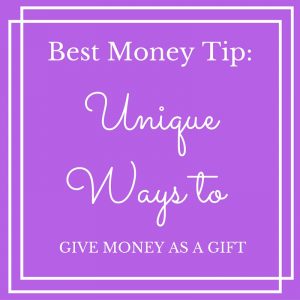 A cash gift is always appreciated. Right?
I stumbled upon a post regarding a money notepad.
At first, I thought this might be a post about budgeting, capturing what you spend in a spiral bound notebook or something along those lines.
Was it a sign that I should scrap all of the money apps from my phone and go old school with a notebook?
Was I making things more complicated than they needed to be?
My curiosity got the best of me and so I took a peek.