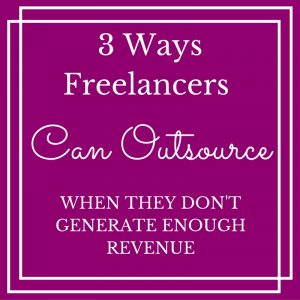 If you're a freelancer or solopreneur, it can be hard to grow your business with limited resources.  Outside of doing the work that you love, the demands of handling bank accounts, invoices, taxes, contracts, marketing and sales can be a bit overwhelming for one person. If you don't generate enough revenue to off-load some of these responsibilities, it can be frustrating. This may call for more creative and strategic measures. Consider outsourcing in other areas of your life where it makes sense financially.  
Here are three tips to to free up cash to grow your business.
Read more at Due.com.