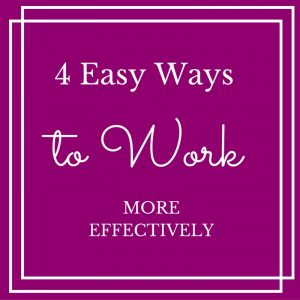 Whether you're a freelancer or small business owner, implementing a few of these tips can go a long way to optimize your work efforts.
1. Create routines
While some aspects of your job may require you to wait for information to make a game day decision, there are many repetitive tasks that have to get done on a regular basis that you can readily anticipate. Establishing a routine can help you do this to make the most of your time.
Routines make your work day run smoothly, give you a sense of control and can help you from getting distracted. To establish a routine, think about the tasks you need to complete on a regular basis and jot them down. Hack your personal productivity and consider what time of day works best for you to complete what you need to do. Maybe you can get tasks, like writing and number crunching, done in the morning while allocating time in the afternoon for filing, invoicing or checking emails.