The Five Day Bucket List Challenge Day 5: Get a Buddy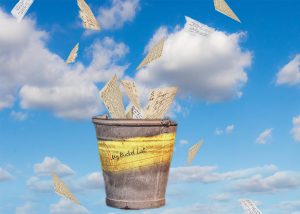 This is Day 5 of the Five Day Bucket List Challenge. If this is the first page you landed on, you might want to start here.
Day 5 – Get a buddy. Everything looks good on paper and in theory, especially a bucket list. Actually putting it into motion is a whole other thing! Think about joining forces with someone to complete the items you mapped out. Read How to Create a Dream List of Thing to Do and Complete Them.
Here's another tweetable. Feel free to add in what you plan on doing if you like.
I'm committed to completing my bucket list goals! #BucketListChallenge 
If you have any questions, feel free to email me or comment below. I'm here for ya.
Otherwise, I'm trusting that you'll do a great job.
All the Best,
Karen
Author of The Everyday Bucket List Book
P.S. If you haven't already, grab the free Bucket List Jump-start Pack and get started.
In case you missed any of the steps or need to go back for whatever reason, here are the previous steps:
Here's Day 2: Get Brainstorming
Here's Day 3: Gather Your Ideas 
P.S.S. If you're still having trouble connecting the dots, consider my step-by-step process in The Everyday Bucket List Book.
Check the reviews.
One reader said:
I found Ms. Cordaway's personal story very inspiring. Life is short; often too short. We should live it in the way that makes us happy, but most of us don't. Time and money are finite, and tend to hold us back.

Ms. Cordaway encourages us to dream big, but not to overlook the opportunities to do the things that bring us joy now, with the resources we have. She teaches us how to plan, organize, and budget for whatever we want to put on our bucket list, and more importantly to savor the experiences and live in gratitude to those who help us along the way.

The Everyday Bucket List Book is an easy, quick read that you will probably want to revisit again and again.
Read other reviews and see what people are saying here.