Join The Five Day Bucket List Challenge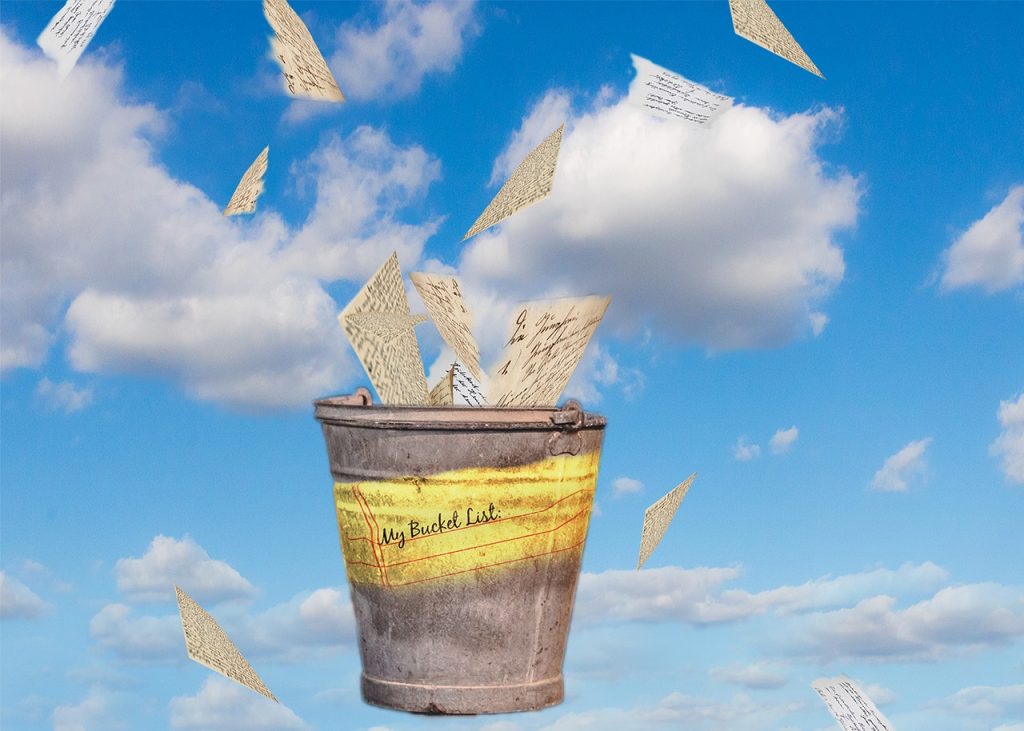 The 5 Day Bucket List Challenge
Welcome to the 5 Day Bucket List Challenge!
I may have mentioned that after speaking with a researcher regarding being successful with goals, she explained how it's easier to accomplish a goal if it's something you like to do or if there's initially something rewarding to help you stick with what you're doing.
I figured it would be easier for people to practice setting aside money for something fun to practice saving more in general than it is to <INSERT ACTIVITY THAT FEELS LIKE DEPRIVATION> in order to do so.
I also found in general that money issues stir up emotions and can make people feel less than. In an effort to change that, I want people to understand what they can do, instead of what they can't.
This series was set up to help squeeze more exciting experiences into everyday life whether it's something you do at home, locally or far away.
It will give you the steps to plan ideas that will happen in the future as well as seize enjoyable opportunities now. The goal is to find ways to squeeze more joy into every day life with the resources you have.
The steps are sequential. You can go at your own pace, but they're meant to be completed in order.
To make your bucket list journey a success, I mapped out what to do each day for 5 days.
I also include some tips to help you stick with it.
To Get the Best Results Consider:
It might only take 10 minutes per day unless you want to spend more time on it. Set aside a 30 minutes each day to finish each step so you don't feel rushed.

Whether you physically write it down on your calendar or make room on a digital one for the next five days.

Treat it like any other appointment where you have to show up at a set date and time.

Set a timer each day to remind yourself to work on it.
Be sure to print out and jot down ideas on the "Notes for Each Day" PDF from the Jump-start pack
Please don't skip any steps. I wrote it in a sequential order.
I put everything online so you could go at your own pace.
I want you to get started right away.
If you have any questions, feel free to email me or comment below. I'm here for ya.
Otherwise, I'm trusting that you'll do a great job.
All the Best,
Karen
Author of The Everyday Bucket List Book