About
Making your dream list of bucket list items can be hard.
Setting a savings goal to make it happen can be even harder.
Trying to make this happen all by yourself?
Insanely hard.
If you often ask yourself any of the following questions, you're in the right place.
Is it good to have a bucket list?
How can I accomplish my dream list ideas?
How do you organize your bucket list?
How can I find the time to complete my list of goals?
How can I make sure my dream list ideas fit into my monthly budget?
How can I stop unanticipated expenses from ruining my bucket list plans?
How can I stop talking myself out of doing my life list ideas?
Where can I find good bucket list examples?
I discovered amazing ways to answer these questions and others you might have about making your bucket list dreams both big and small come true.
Before I give you all the details about how to do all of this, make sure you keep reading because I can explain more about what you can do.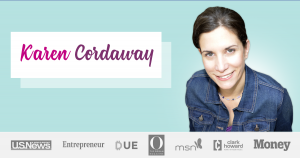 About Karen Cordaway
As a busy working parent, I spent years struggling to find free time for myself. That is until I figured out how to reclaim my schedule and infuse more exciting bucket list experiences into everyday life.
With a little planning, a bit of strategy, and a dash of creativity, I turned my bucket list dreams into reality! The Everyday Bucket List Book: 10 Steps to Bringing More Exciting Experiences to Everyday Life is my signature, step-by-step process to help others, just like you, do the same.
I've written about shopping tips, cost-cutting, smart spending and other money-related topics for Clark Howard, Huffington Post and nationally syndicated articles for U.S. News. I now combine my money know-how with bucket list topics and living your best life.
My insights have been shared all over the internet in Money Magazine, Yahoo Finance, Market Watch, The Consumerist, Rockstar Finance, and even O Magazine. I now inspire everyday people to fulfill their bucket list dreams both big and small.
What's in it for you?
Get the freedom and relief you want to reclaim time for yourself to feel happier and less stressed
Discover the ease and ability to organize your thoughts, spell it all out & create the ultimate bucket list
Feel relieved that you no longer have to scramble for cool bucket list ideas or wonder how to spend precious free time at the last minute
Stop worrying about an unexpected expense or bill to throw you off course & much more
By day, I write about how to make a realistic bucket list you can actually complete along with money-related topics.

 But at night, I do these unique bucket list ideas myself to help you get bucket list inspiration for your own list of goals.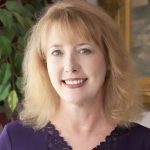 In this well-written book, you'll learn how to get moving on your bucket list adventures. If you're in a place where you don't even know what you want to put on your list, you'll find bucket list ideas. Don't wait until it's too late. Pick up this book today and get started!
- BEVERLY HARZOG, CREDIT CARD EXPERT, BESTSELLING AUTHOR, & CONSUMER ADVOCATE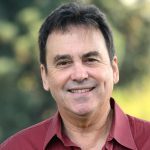 I found Karen's personal story very inspiring. Life is short; often too short. We should live it in the way that makes us happy, but most of us don't. Time and money are finite, and tend to hold us back.
Ms. Cordaway encourages us to dream big, but not to overlook the opportunities to do the things that bring us joy now, with the resources we have. She teaches us how to plan, organize, and budget for whatever we want to put on our bucket list, and more importantly to savor the experiences and live in gratitude to those who help us along the way.
The Everyday Bucket List Book is an easy, quick read that you will probably want to revisit again and again.
- CASEY FLEMING, MORTGAGE ADVISOR AND AUTHOR
Seriously, why did I write loads of articles for major publications, hundreds of blog posts, give multiple interviews and get quoted in the media?
It's meant to provide parents and anyone hoping to squeeze more enjoyment into their days with the tools and proven strategies to connect the financial dots and have more meaningful bucket list experiences and a happier, more balanced, fulfilling bucket list life.
How can you make time to make my dream list happen . . . with a busy schedule or while raising a family?
Instead of stalking dozens of travel blogs, commenting on other people's vacation photos and wasting time sitting on the sidelines thumbing through Instagram, join my email list below. It's completely free.