Freelance Writing
A survey from Curata shows that 74.2% of companies show that content marketing is increasing their quality and quantity of leads.
As a financial freelance writer since 2011, I know how to create attention-grabbing, educational blog posts and articles for your content marketing.
I write content for small businesses and website owners in the personal finance space. Also, I have written frequently for national publications, such as U.S. News & World Report and Clark Howard.
My work has been seen on top industry sites such as Huffington Post, Market Watch, The Consumerist, MSN, and others.
On average, my posts at US News get 30,000 views a month.
This means when I'm your business' content marketing writer, you'll get more eyes on your product to build the invaluable know, like, and trust factor with your new readers.
You're not only giving your new readers helpful content — you're building a relationship with them. And people like to buy from those they have a connection with.
My writing specialties are on the topics of freelancing, small business, money and finance, how to get free publicity and other PR-related topics.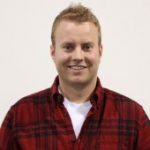 Karen has been a valuable resource to our readers at Due. She is someone that doesn't need a lot of direction and will take a project and run with it. She has her finger on the pulse of what our audience wants to read about.
– John Rampton, Founder and CEO of Due, and recently named  #3 on Top 50 Online Influencers in the World by Entrepreneur Magazine