Toronto Bucket List with Martin Dasko of Studenomics
If you want to receive more Everyday Bucket List Podcast episodes, get access to them regularly through your device. They're sent your way as soon as they're published. Subscribe on iTunes or Stitcher today!
Today's Podcast Guest
I'm super excited to welcome Martin Dasko to the Everyday Bucket List Podcast!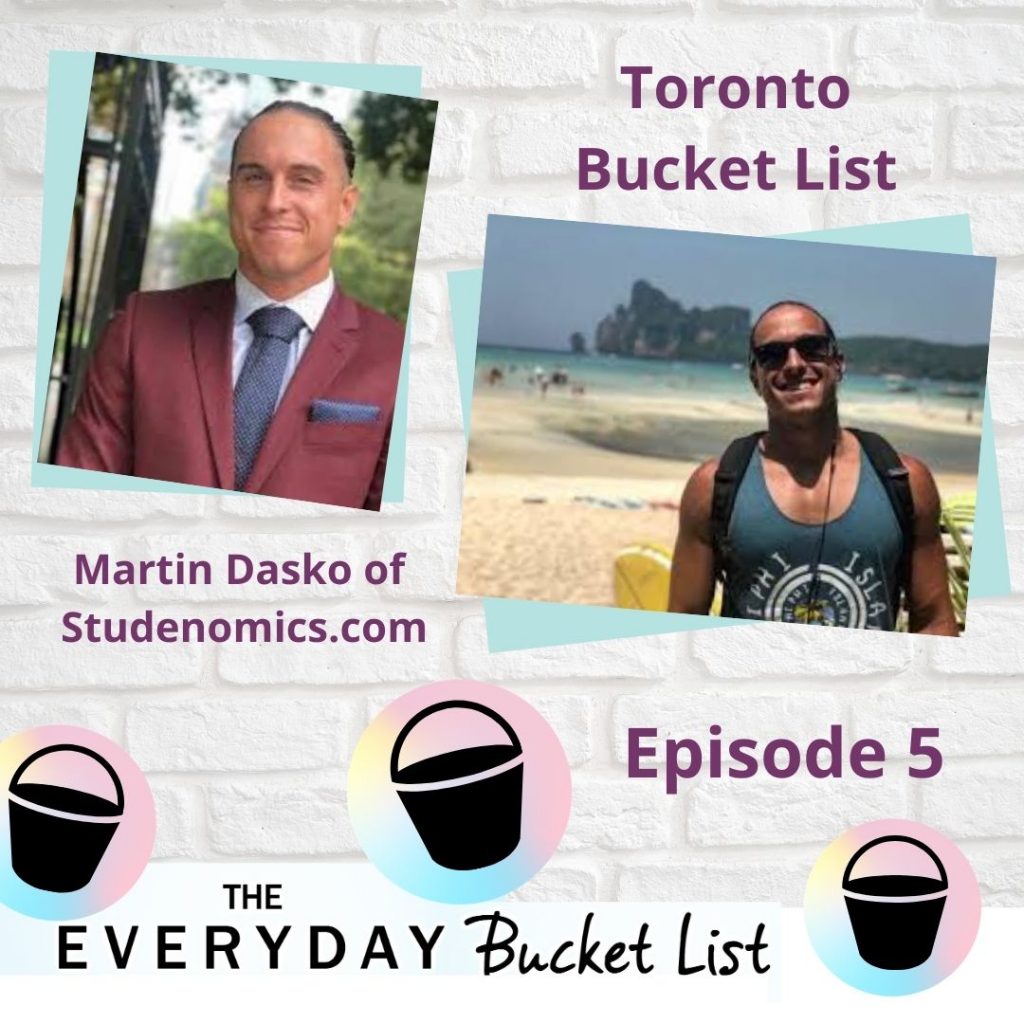 Martin Dasko of Studenomics
Martin Dasko is an award winning personal finance blogger at Studenomics.com and cohost of the podcast Do You Even Hustle? He helps people on their journey to become financially independent early in life so they can fund their dreams and goals. He's been seen in publications such as The New York Times, CBS News, The Toronto Star and may others.
What You'll Learn
What Toronto, Ontario, Canada is known for
What food it is famous for and where Anthony Bourdain went while there
If you're wondering, "How can I have fun in Toronto?" You'll hear about fun things to do while visiting today or in the future
He'll also discuss a few bucket list destinations he visited including Australia and Budapest and where he chose to skydive.
Learn about different indoor and outdoor hobbies to try too
We also get to find out his everyday bucket list favorites
Resources
Some of the resources mentioned may have affiliate links in them. If you purchased something through a link, I would make a small commission. There isn't any additional cost to you.
Some of Martin Dasko's Everyday Favorites