Podcast Booking
Are you a service provider, author, coach, consultant or podcaster looking for more podcast interviews?
Or maybe you're an online entrepreneur or serious side hustler building your fan base?
You'd love to build more relationships, attract customers or just put yourself out there more, but you don't know how to get on a podcast. Podcast appearances can help you do all of the above. They're a powerful way to hone your speaking skills, connect with people in your industry, and grow your audience.
That's why you want to land more podcast interviews. But you only have a few hours per month to properly prepare for and record interviews in addition to handling your regular workload.
You don't have time to hunt down the podcast host's contact info, write the perfect pitch… or even research which podcast is perfect for your line of work.
Partner up with me to potentially land interviews on good podcasts that can pull 10x their weight in growing your business. I research and pitch to land you podcast interviews in your industry.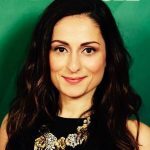 "Karen was instrumental in making my latest book a bestseller. She helped me make countless connections and landed me priceless press. Karen will not only be your biggest fan. She's your #1 advocate and will work hard on your behalf to ensure your book gets the attention and praise it deserves."
— Farnoosh Torabi, Today Show Personal Finance Expert, Author, TV Contributor
This doesn't mean I'm signing up to be your personal assistant or secretary. You're the best authority on what your calendar holds. And I'm an expert on connecting you with amazing podcasts to create awareness, expand your reach and business growth.
Unlike other PR providers or podcast booking services, booking podcast interviews, you get to work directly with me. You'll also get a customized package with only the features you want, so you're not paying more for useless tacked-on extras that you'll never use.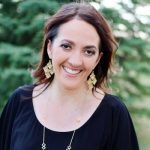 With the launch of my book, I knew I wanted to focus on being a guest on multiple podcasts, so I reached out to Karen a few months beforehand. I had no doubt that she would get me booked for many podcast appearances. Within the first month of hiring Karen, I scheduled eight podcast appearances.
Outside of the podcast guest booking, what I didn't know is how she would go above and beyond. The guidance she has provided me, from her podcast interview tips to pointers on delivering more value for the shows to how to be a better podcast guest in general, has been so golden and I can't say enough about it!