The Everyday Bucket List Book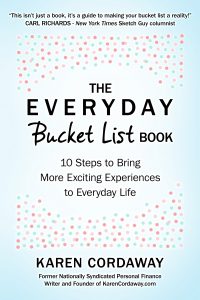 The Everyday Bucket List Book: 10 Steps to Bring More Exciting Experiences to Everyday Life
Create exciting, chance of a lifetime bucket list plans without breaking the bank,
or losing your mind in the planning process.
Have you been thinking of dream list ideas rather than doing them?
Are you sitting around, endlessly scrolling social media watching everyone else live your dreams by enjoying fun-filled adventures or carrying out their travel bucket list?
Do you need a little more fun and excitement in your everyday life but don't know where to start?
If so, then this bucket list book is for you!
Don't let anything stand in the way of achieving your dream list!
The Everyday Bucket List Book helps you create and execute amazing bucket list adventures without missing a step. From planning outlines to budget strategies, inside this bucket list book are the answers to every question you've ever had about how to effectively create and live your very own bucket list lifestyle!
Why The Everyday Bucket List Book?
Ever since I was a young adult, my friends and I dreamed of living adventurous lives; lives that called for dreaming and planning. We started with vision boards, before vision boards were a 'thing' mind you, and laid out all of our long term goals and our dream list ideas. There were so many things we wanted to do, see, and experience.
As I grew up, I realized that all of these fun things could easily become a running bucket list; one that I could use to help infuse my family's life with fun and meaning. Because of my excitement, my husband even joined in and started looking for creative bucket list ideas right alongside me.
Despite having busy lives filled with work, and carting kids to and from extracurricular activities, I, my husband and the kids all manage to schedule in many of the unique bucket list ideas we come up with. Whether it's a weekend road trip to a new city, catching an amazing live concert, or making a point to check out every ice cream shop in our own hometown, having an everyday bucket list keeps our life exciting and enjoyable.
Inside The Everyday Bucket List Book, I show you how to plan and achieve your short and long term goals for exploring the world, or simply seeing your town! I firmly believe there are many things you should do before you die and that not all of them have to be expensive or far away!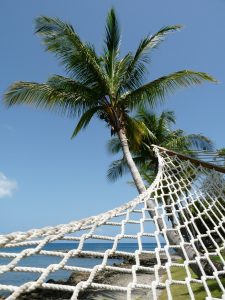 By using the strategies and worksheets included in The Everyday Bucket List Book, you too can start checking off the boxes on your travel bucket list or summer bucket list, today!
In this bucket list book you'll learn:
Why a broader bucket list definition is needed and how the acronym BUCKET helps

Activities to help you sit down and brainstorm your own unique bucket list ideas to spell it all out

Why you must follow this one rule to prioritize what bucket list ideas to do when

How to follow a step-by-step process to capture your list of goals and effectively plan to carry them out

Ways to realistically start your bucket list journey and make some of your amazing bucket list adventures both big and small a reality in the next six months
Plus, hear from people who are currently living their best lives and actively checking off items on their bucket lists on a regular basis!
Who should read this bucket list book?
Do you have many bucket list ideas floating around in your head, but you haven't found a way to act on any of them? This book acts as a road map and "holds your hand" through each step.
Are you overly consumed with work or other commitments that you haven't taken the time to harness your ideas? Discover how to create an action plan tailored to your interests, circumstances, schedule and budget.
Is money holding you back from checking some items off of your list? This book shows you how to come up with creative bucket list ideas at a variety of price points. Also, discover how to have affordable fun while you save up for a more expensive bucket list adventure.
This book is ideal for anyone who desires to live a full and exciting life, right here, right now. Whether you're discovering yourself again, catching up on fun while you're reasonably healthy or you're just hoping to avoid always ending up at the same places in your spare time, this book can serve as a guiding light.
It doesn't require you to be rich, it doesn't require you to have unlimited vacation days, it doesn't require you to climb any mountains (unless you want to!).
It's a bucket list book for couples, individuals, retirees, recent graduates, parents that need a break or want to have fun adventures with their families and really anyone seeking more enjoyment in everyday life.
Buy the bucket list book that you can actually commit to doing. The Everyday Bucket List Book was created for the rest of us who are looking to infuse more unique experiences into daily life.
If you're ready to do more, see more, experience more and finally check some of your most creative bucket list items off your list, then this book is for you!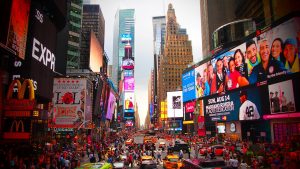 Get these features and exclusives our bucket list book:
Bucket List Organizer – Begin planning and start executing right now, with this easy to use template

F.I.L.L. List – Learn how to FILL the time between bucket list adventures with fun and creative activities
Bucket List Action Plan – Plan your adventures in an effective and systematic way so you don't miss important steps
Write the bucket list that you can actually do! The Everyday Bucket List Book will absolutely change the way you see bucket list creation, forever. It will open your eyes up to beautiful, new experiences both out in the world and right around the corner.
Stop dreaming, start doing and together, let's begin making some of those dream list ideas, a reality!
About the Author
As a busy working parent, Karen Cordaway spent years struggling to find free time for herself. That is until she figured out how to reclaim her schedule and infuse more exciting bucket list experiences into everyday life.
With a little planning, a bit of strategy, and a dash of creativity, she turned her bucket list dreams into reality! The Everyday Bucket List Book: 10 Steps to Bringing More Exciting Experiences to Everyday Life is her signature, step-by-step process to help others, just like you, do the same.
Karen is a former Nationally Syndicated Personal Finance Writer and her articles for U.S. News, Clark Howard, and Huffington Post have been seen all over the internet. She has also shared her insight in Money Magazine, Yahoo Finance, The Consumerist, Rockstar Finance, Market Watch, and even O Magazine. She now inspires everyday people to fulfill their bucket list dreams both big and small.
"This isn't just a book, it's a guide to making your bucket list a reality!"
– Carl Richards, New York Times Sketch Guy columnist and author of The Behavior Gap
While it's fresh on your mind, get you hands on this bucket list book today.