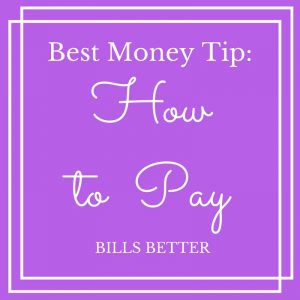 Just say it.
You're secretly hoping I tell you the best money tip to show you the real way to take care of your bills.
Though it may seem like a straightforward process, for whatever reason maybe you still can't get a handle on it.
I understand because many of my readers email me about this.
I get the feeling that it's common.
There are multiple way to pay bills today.
You can pay online through your bank.
You can go through the biller's site.
You can still send a check.
There's auto-pay with a debit or credit card and the list goes on and on. While you might have more options, it can still be challenging to pay the bills on time.