Elle Martinez of Couple Money on Raleigh North Carolina Restaurants
Prefer to listen elsewhere? Here's the same episode on: Apple or Spotify!
Today's Podcast Guest
I'm excited to welcome Elle Martinez to the Everyday Bucket List Podcast!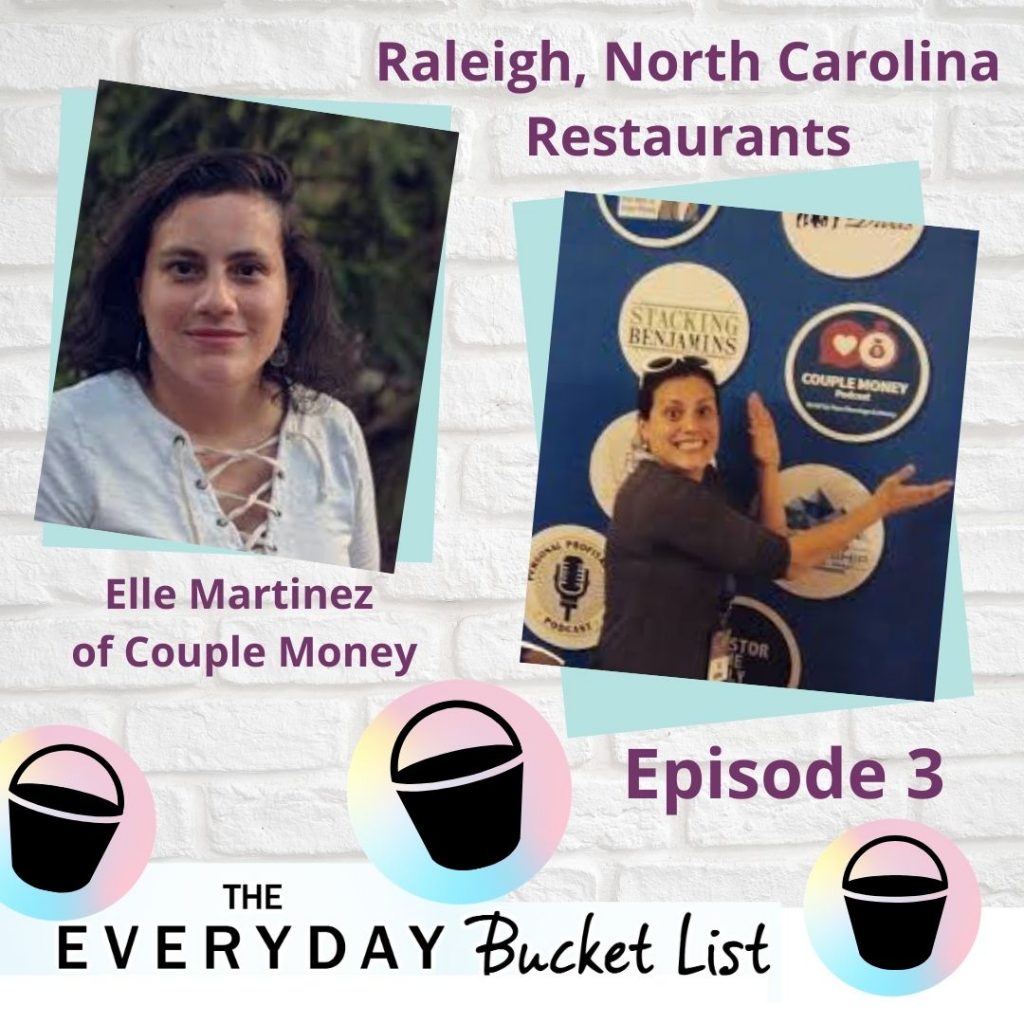 Elle Martinez of the Couple Money Website and Money Podcast
Elle Martinez helps families at Couple Money achieve financial freedom by sharing tips to reduce debt, increase income and build their net worth. She lives happily in Raleigh, North Carolina with her husband and their two daughters. She is an author of Jumpstart Your Money and Marriage, podcast host and writer featured in Mint.com, Money, Turbo Tax, Buzzfeed and more.
What You'll Learn
What food Raleigh, North Carolina is known for (and the area itself)
Discover some of the best Raleigh, NC restaurants including downtown restaurants, fun places to eat in other areas and some of the best kept secret restaurants
Is there anything to do in Raleigh, North Carolina? If this something you often wonder, luckily, Elle Martinez highlights an extensive list of things to do.
How do I spend a day in Raleigh? Fortunately, she gives ideas for fun things to do for adults and also gives ideas for kids
Then you'll hear about her future bucket list ideas that she can hopefully accomplish
Resources for Some of Raleigh North Carolina Restaurants Mentioned and More
Some of the resources below have affiliate links. If you purchase something through a link, I would make a small commission at no additional cost to you.
Some of Elle's Everyday Favorites
Biking – Try this cost effective hobby. Figure out how to calculate whether or not it's a smart invest. Also, get ideas for other cool hobbies.
Connect with Karen Cordaway
Find my simple list ideas on Pinterest
Twitter @KarenCordaway