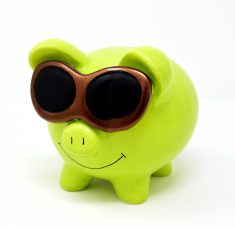 There might be affiliate links in this post. If you click on a link and make a purchase, I receive a small commission. Read my disclosure policy here.
On a budget? No problem. Spring is one of the best budget-friendly times of the year. There aren't too many major holidays and the weather is warming up all over the country so people are often getting outside and hosting or attending events with friends and family.
If you're looking to save big on fun and entertainment this spring, here are 9 free things you can consider doing.
1. Start a Spring Garden
Spring is the perfect time to work on your gardening skills and decide what you'd like to plant. You can plant flowers or even start a food garden as a fun experiment.
Unless you get plants or seeds from an avid gardener or get tips for freebies from a free garden forum, you may have to spend a little on seeds and materials upfront, but afterward, this can be an ongoing activity that requires little to no money. I personally like to plant perennials.
If you're wondering "what is a perennial plant?", the link I provided has a good explanation. I used to confuse perennial plants with annual plants because I thought that annual was a dead give away that it would come back the following year. Wrong!
I call my landscaping style camoflauge. Planting oriental grass on each side of my deck hid a worn out lattice that looked like an eyesore from the street. It bothered me every time I walked by my house. It also filled in the space nicely.
Oriental grass even looks nice in the winter. That was an accidental bonus for a novice gardener like myself. Consider how much time and maintenance you want to put into gardening and your landscape in general. I frontloaded the work by planting all perennials. I have different types of plants that bloom at different times through out the year.
Whether you want to start an English garden or just learn how to grow a radish, get started with you spring garden.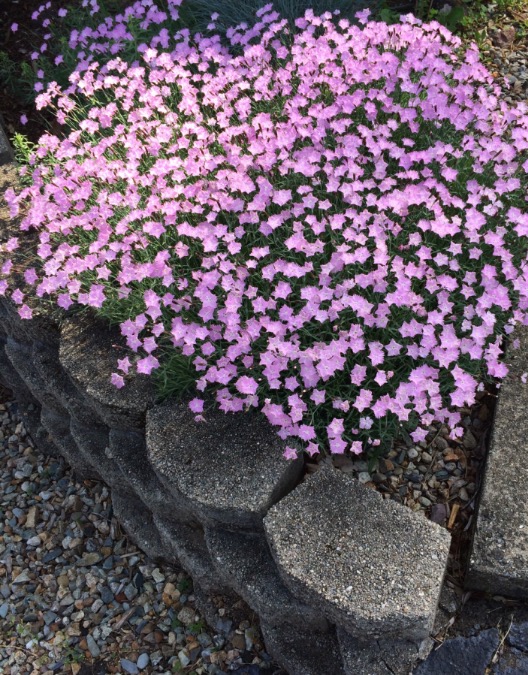 2. Take a Hike
Hiking can be a great way to explore the natural elements of your area and get some good exercise. See if your area has any hiking trails or forest preserves with scenic views.
You may even want to visit a state park and give yourself a tour of the best hikes. Most state parks are free to explore on your own and some are even massive so it can make a great day trip.
You can also turn to Instagram for inspiration. Money Coach Whitney Hansen is an avid hiker and shares her adventures on the photo-sharing platform. Seek out hikers from your local area to catch a glimpse of what a trail looks like beforehand.
3. Bike Ride
If you already own a bike, be sure to get out on a few bike rides this spring. The benefits of bike riding are numerous. It's great exercise and also a fun social activity to enjoy with your family or a group.
Bike riding is interesting because you have to build your endurance up over time. You can go further distances or even join a bike-a-thon.
It can be something you do once in a while or add it to your list of hobbies to do more often. Look for a bike path or trail in your area. You can also look for more open spaces where biking is permitted.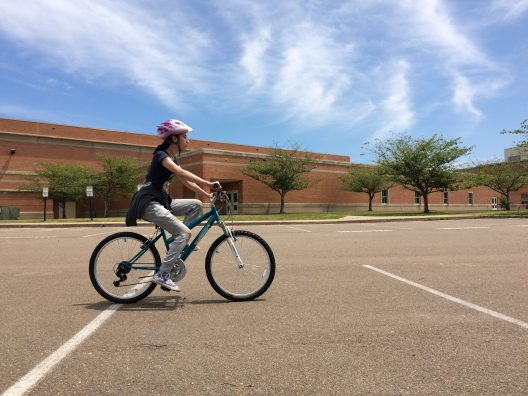 4. Community Zoo
Most cities have a free zoo. See if your community has one or if there's one in your nearest metropolitan area. St. Louis has one of the best and biggest free zoos in the country.
Aside from getting to walk around and see all the animals, there may even be events you partake in.
5. Play Sports at the Park
Local parks are always a great option for the kids when you're on a budget or just want to get out and enjoy the weather. You can also gather a group of friends and play some sports in the park as well whether it's baseball, basketball, soccer or frisbee.
There are actually official parks in most areas dedicated to people who want to play ultimate frisbee.
6. Visit a Free Local Attraction
Every area has their own list of best attractions. Out of the choices, there's always something free to do and see. If you're not looking to spend any money, plan a visit to a free attraction in your local area whether it's a museum, important landmark, or annual event.
7. Spend a Day at the Beach
Great beaches near you? Why not spend a day relaxing in the water and playing volleyball on the sand? Natural beaches are often free to visit and if you pack a lunch, you'll wind up having an entire day to relax and enjoy without having to spend a dime.
8. Take a Microbrewery (or Any Brewery) Tour
I know you're probably thinking, "breweries cost money", but that's not always the case. In Colorado, you can visit the Coors Brewery for a free tour that shows every step of the brewing process. Plus, you'll get a free sample of beer.
The Brooklyn Brewery also has free tours Friday through Sunday though beer tasting is not included. Each beer costs $5 or you can buy 5 for $20. While on the tour, you can inquire about the Beer Mansion event. Their website explains how "Nothing beats a live concert, except a live concert with plenty of beer."
See if they have anything like this near you! Start with a search for "local breweries near me."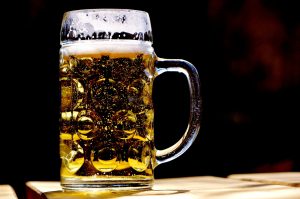 9. Go Kayaking or Canoeing
I love kayaking. It's a fun way to get out on the water and burn some extra calories. It's also great to try with kids. If you have a canoe or kayak, spring is the best time to play a fun day for it.
You can also consider searching for any festivals or places that might be able to provide you with a free trial lesson. Illinois has a free Paddlesports Festival that people travel all over the country from to attend.
10. Get Out and Explore
Spending next to nothing on entertainment during the spring means that you have to be willing to get out and explore to see what your area has to offer. Sometimes just taking a walk in a different town or looking up something to do while you're traveling can be just the entertainment you need. I personally love visiting different bridges. It's on my cool list of bucketlist ideas to walk over the Brooklyn Bridge.
The Bottom Line
Each city is different, but when you get creative and do your research on free activities you'll know what you can do in your particular area and save a lot of money over time. Whether you're looking for free things to do this weekend or you're always on the hunt for fun and frugal entertainments ideas in general, use some of the ideas mentioned to give you a head start on your search.