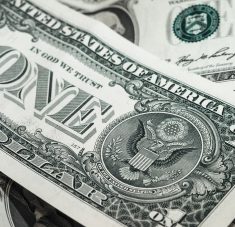 There might be affiliate links in this post. If you click on a link and make a purchase, I receive a small commission. Read my disclosure policy here.
Need more ways to save? Each day, there are so many opportunities to spend money mindlessly and waste time doing tedious and mundane tasks. What if you could save money on necessary everyday expenses and gain back some time while you're at it? These 4 tips will help you smooth out and streamline your weekly to-do list while allowing more of your money to remain where it belongs – in your wallet or bank account.
1. Use the internet to automate necessary purchases.
Printers can be frustrating pieces of equipment to their owners, especially if you run out of ink when you really need to print something important. Since ink can be costly and it's a pain in the neck to run out and get it when you're out, it might work to your advantage to pay more upfront.
Getting printer ink in bulk can last longer and save you money. You might even want to consider getting it shipped to your home or office on a regular basis so errands to replenish your supply doesn't have a break in your workflow. Figure out how long it tends to last and look into a program like subscribe and save on Amazon. You can set up a recurring shipment and avoid running out to buy it all together. You can stay productive and continue to work uninterrupted.
2. Be on a money leak alert.
We've all heard about how small purchases can dog pile and quickly blow your budget to smithereens. A mineral water here, a gelato there can rapidly grow into a large sum. We sometimes fool ourselves into thinking spending a little bit of money is acceptable and we might spend more than we should. We can also be oblivious to small purchases on our credit cards. This can actually be a sign of potential fraud or some sort of snafu that doesn't work to your financial benefit.
If you use credit cards for business or pleasure, set up text alerts to notify you every time they are used. Many thieves will purchase an item for a small amount to see if you notice. You can stay aware and stop a potential financial disaster dead in its tracks. It pays to be vigilant about checking your account.
3. Meal Prep Efficiently
Making meals from home and freezing them can slash food costs. A little planning and effort can keep you well fed, leave more money in your wallet and free up time to do other things.
If you want to find an easy way to make quick, healthy meals, Erin Chase, Freezer Meal Extraordinaire and Founder of FreezEasy.com recommends trying freezer meals. In today's world, it's hard to cook every day. If you devote some time to cook up a bunch of meals at once, you can load your freeze items for future use. You won't have to scramble and figure out what's for dinner every night. You can just pull a meal out of the freezer. It squashes meal planning overwhelm and helps eliminate the stress of spending too much money on take out or drive thru.
Chase also adds that you can "flat freeze" some of your foods by pressing the food as flat as possible in a freezer bag. She says that allows you to stack your meals neatly in the freezer and save space. You can also add a small piece of parchment paper or wag paper between each freezer bag to ensure they won't stick.
When you're ready to use a meal from the freezer, Chase says to let it thaw completely in the fridge overnight. Other meals may need more time and take up to 2 days.
4. Try budgeting with discounted gift cards.
If you haven't used discounted gift cards before, you could be leaving money on the table. I use them for regular purchases and order them routinely to cut costs on items I normally purchase.
Think about how much you spend monthly on groceries, clothing, personal care items, eating out, etc. Use each amount to figure out how much you can spend on the gift card. Search for gift cards that are valued at the amount you spend, then purchase a gift card for that amount that is offered at a discounted price. For example, if you need to spend $50, purchase a $50 gift card that is on sale for $40. .
Once you get the hang of it, decide how often you want to purchase the amount allotted in gift cards. You might want to start purchasing cards biweekly and see how it goes. You can adjust the frequency later to fit what works best for you.
Purchasing the cards less often might be less work, but you have to be vigilant about using them from the store you chose. Otherwise, you can derail the savings if you shop at a different store without a gift card and go over the amount you were planning to spend for the month. You also just have to make sure you make purchases like food stretch for the duration you intended. It may take a little practice to get into the habit of doing this and find works best for you.
If simplicity and savings are your end goals, keep these 4 practical tips in mind. Think of what you could do with the extra money and time you'd earn back.
The Bottom Line
Don't just fantasize about it. Start taking action now by implementing one or some of these simple techniques so they become apart of your lifestyle.