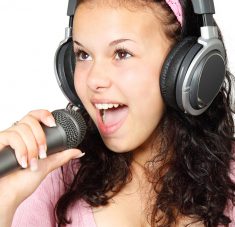 There might be affiliate links in this post. If you click on a link and make a purchase, I receive a small commission. Read my disclosure policy here.
If you pitched a podcast and the host agrees to have you on as a guest or you met a podcaster in person that would like to interview you, here are some tips to prepare for an episode.
1. Prepare what to say
If the show episodes are based on topics, be sure to find out what you will cover beforehand. Some podcasters might send questions in advance, others might not. If it makes you more comfortable, ask for them in advance. They may or may not send any.
 You can still prepare some general talking points about the topic. Think of answers to frequently asked questions that your clients ask you. Think about following a
podcast guest checklist
.
Also, come up with an interesting way to convey a tip or action step. Even if you know the topic well, include current research or tell a compelling story to make the interview more engaging.
For example, Ramit Sethi of IWillTeachYoutoBeRich.com has what's called
The Brief Case Technique
. He gives you a tip about interviewing.
Instead of just flat out telling you to do your research about the company or create a proposal in advance, he gives the tip a name and makes it interesting.
 If he told you to do research or make a proposal that might have been a little boring. It's also something you might have heard 107 times already and you could have easily clicked away. Think about a unique way to tell a tip. It will make you memorable.
2. Have flattering headshots ready
Whether you hire a professional or know someone that can take decent photos of you, a flattering headshot is usually needed as a podcast guest. The host will normally put your headshot along with the recorded episode on their website.
3. Read through the guidelines carefully
Some hosts will provide guidelines, others may not. In general, try to minimize background noise. Take off any jewelry that might clang such as bracelets or other jewelry. You also don't want to hear papers rustling or pens clicking.
If the host provides you with guidelines, please read them far in advance. If you don't know what you're being asked to do or just need clarification, it's better to ask early on such as practice talking with someone else on Skype, if necessary.
4. Create a media kit or one sheet
A media kit keeps all of your important details together. It shows that you've come prepared. It also provides a chance to brag a little about your accomplishments.
It's much easier to read a bio, find social media handles and other important details if they are all in one place. It also demonstrates that you're organized and professional. You don't want the host to have to chase down your information and piece together the details.
If there's something they need that isn't in currently in your media kit, include it in an email with the kit attached. I use this one when I'm focusing on freelance writing or other opportunities with money-related topics.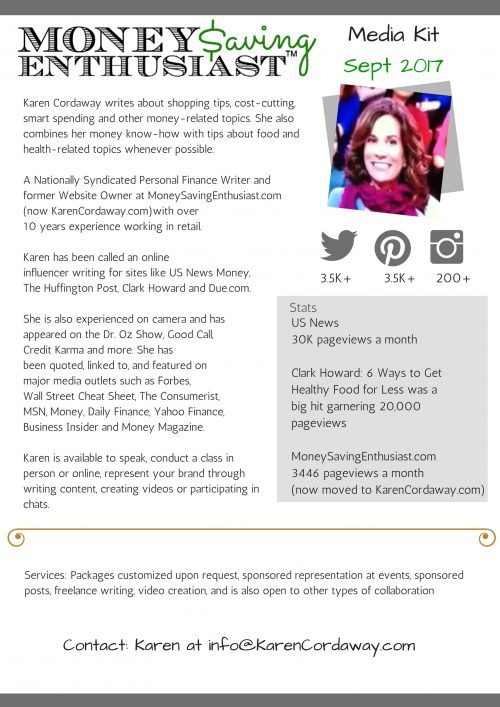 The Bottom Line
The more you prepare, the easier it is for people to invite you on as a guest. Keep these tips in mind when
preparing for a podcast interview
as a podcast guest. It's a great way to build the know, like and trust factor as well as brand recognition.