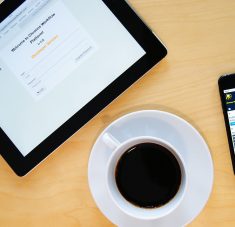 There might be affiliate links in this post. If you click on a link and make a purchase, I receive a small commission. Read my disclosure policy here.
The perks of using credit cards are no doubt tempting. The rewards can be really great whether you're looking to earn cash back or points that you can redeem for travel, purchases, etc.
However, the risk of overspending and racking up credit card debt is not that attractive. If you struggle with controlling your spending, you may want to steer clear of credit cards for the time being.
This doesn't mean you have to give up on earning rewards entirely thanks to Discover's Rewards Checking Account. You can earn 1% cash back on to $3,000 each month.
That's a maximum of $360 per year in cash back! If that's still not enough to pique your interest, I was recently featured in an article for Discover that discusses 4 benefits of using a rewards checking account.
I'm a firm believer in choosing your checking account wisely. Many of us spend money daily and it's important to make sure you're able to manage your money properly and safely with a quality checking account.
Rewards are just an added perk and are pretty uncommon for a checking account. Online bank accounts like Discover are often going to give you the most bang for your buck in terms of features, rewards, and overall savings.
Most importantly, you want to control your spending and it can be easier to do this when you use cash or a debit card. Knowing that you have an account balance and don't want to overdraft can provide you with the accountability you need to set financial boundaries and live within your means.
To add the icing to the cake, think about what you could do if you earned an extra $360 in cash back each year or even $100 in cash back. You could probably go to a nice dinner, treat yourself to a weekend getaway, supplement one of your bills or add $30/month back into your grocery budget.
Check out the full list of benefits for using a rewards checking account in this article.