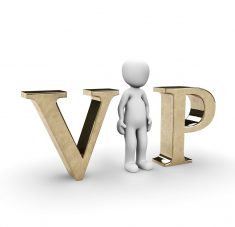 There might be affiliate links in this post. If you click on a link and make a purchase, I receive a small commission. Read my disclosure policy here.
After helping Today Show Contributor Farnoosh Torabi land interviews during her book launch, I never imagined she would tell me that I excelled at it. This experience led me to begin helping experts land guest spots on podcasts in 2014.
Since then, I've placed many guests on hundreds of podcast interviews. In that span of time, I've read loads of guidelines for different shows, exchanged friendly emails with top-notch hosts and learned how to prepare my podcast guests along the way.
As a result of my own experience of working with a variety of podcasters including award-winning shows such as So Money, Stacking Benjamins, The Money Nerds Podcast and many others, I often share tips to help people book better interviews and exposure for their brand.
Though some podcast interviews might sound like everyday chit-chat, evolving into an excellent guest can take some work.
If you don't know where to start, here are some ideas to improve as a podcast guest.
1. Be mindful of how you use the mic
Consistency is essential when using a microphone. Whether you're using earbuds or an Audio Technica Microphone, be sure that you are talking into the microphone.
Though you might move a bit during an audio recording, try to make sure that when you speak, you don't move away from the mic. It's harder to do with earbuds since they're attached to you, but you want to minimize movement in general when recording.
The microphone on the earbuds can make unpleasant sounds such as scratching or clanging noises if it rubs against your clothes, jewelry or anything in general. No matter what you use, avoid touching the mic or any of the equipment attached to it while recording.
Second, it's also a good idea to stay at a considerable distance from the microphone while you're speaking into it. Aim to have 3 to 4 inches between you and the mic. Think like Goldilocks and aim to get everything just right.
2. Ask questions about the questions for the podcast interview
In one of my last posts called Podcast Guest Tips to Better Prepare for an Interview, I explained how you could attempt to ask for interview questions in advance. Some podcasters follow a template of questions throughout the interview and use them with every guest.
They may or may not have them typed out in advance. Some will send questions over as soon as they agree to have you on the show.
You might just have to listen to the show to get a feel for how things tend to flow. You can even offer up your own questions as an option in a gentle way.
Others follow a general outline. They don't necessarily ask the same exact questions for each show, but they might want to discuss your background, line of work and ask for actionable tips you can give their listeners.  
Some shows might just customize their questions specifically to what you do. This might happen in advance or in the moment during the conversation.
Even if you are sent some questions prior to the podcast interview, follow up questions may just spring up naturally through the flow of the actual on-air conversation. There isn't a perfect way to prepare for that, just do the best you can to answer the questions.
Sometimes, podcasters schedule a pre-interview. This could happen right before the actual recording where they'll give you a rundown of what to expect. Think of a few questions you might want to ask at this time.
Read information about the host. If they have a website, look at their about page to learn more about them.
Look them up on Linkedin and other social media platforms. I also recommend listening to the show. You will get a real sense of the host's personality as well as the tone and style of the podcast. 
The Bottom Line
If you've never recorded a podcast interview before or just want a few tips to improve in general as a guest, consider using these ideas that I learned from experienced podcasters. If you think you don't need to prep a bit for a podcast interview, reconsider. Use the ideas mentioned to knock your interview out of the park and even consider making a podcast guest checklist to become a sought-after guest.