10 Feasible Bucket List Ideas to Do in the Near Future
You want to do something fun and exciting, but you don't know what.
We've got you covered! Here are 10 feasible bucket list ideas that will get you hyped up. From things to do while traveling to doing something close to home, we've got something for everyone.
Plus, I start off with my bucket list definition. So what are you waiting for? Start crossing items off your bucket list today!
Prefer to listen elsewhere? Here's the same episode on: Apple or Spotify!
What is a bucket list?
The idea of a bucket list became popular by the Bucket List movie starring Jack Nicholson and Morgan Freeman. It is a list you make with ideas about things you'd like to accomplish in your life time.
Though like the movie, many people fill it with big travel plans or they might wonder "What are the top 10 bucket list items?" It can also include simple and unique ideas that you've never tried before, but would like to experience.
1. Take a cooking or baking class
Taking a cooking or baking class can seem daunting and intimidating, but it is an incredibly rewarding experience! Not only will you learn techniques to better your culinary skills, you'll also get to try a number of recipes that challenge the palate.
Plus, the friends and connections you make in the class can help support your journey as you explore more flavors in the kitchen. It's a great way to add something new to your skill set without having to commit too much time or energy.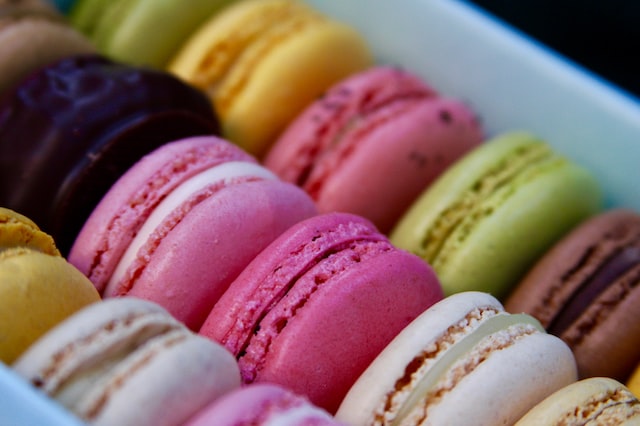 Even if you don't fancy yourself a master chef, signing up for a cooking or baking class could be just the thing that helps take your meal prep routine from boring to beautiful – your taste buds will thank you. You can even get a DIY macaron kit for home if you chicken out.
2. Go axe throwing
Axe throwing is quickly becoming the latest trend. It's a fun and exciting way to spend time with friends or family while getting rid of stress. Not only will you have an adrenaline-filled experience, but you also get to show off your skills by competing through a game of target throwing.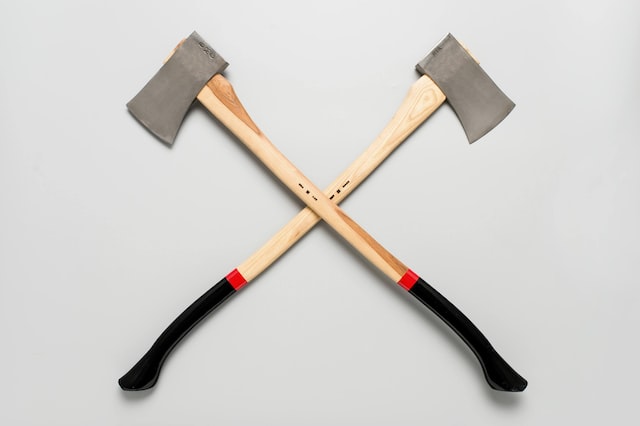 Whether you're a complete beginner or have some axe throwing experience, it's an activity that all ages can enjoy. Plus, there are no physical limitations, so anyone can participate—regardless of skill level or strength.
Axe throwing is the perfect way to challenge yourself and have an all-around great time, so grab your ax and get ready for an adventure like no other!
3. Visit a winery
Visiting a winery is an excellent way to spend an afternoon, especially if you love wine and great scenery.
There's nothing quite like sampling different wines, learning about the process that goes into crafting each one and visiting the vast vineyards where it all begins.
You can also look forward to plenty of amazing views, depending on the location of the winery you choose – some are set: high in the hills, while others are nestled in rolling valleys – as well as activities like hiking through the vineyards, participating in a tour of their facilities, and getting insight into how each wine was made and how best to pair it with food.
4. Go to a fancy spa
Visiting a fancy spa is a great way to relax and pamper yourself. It's the perfect excuse to step away from the hustle and bustle of everyday life and take some time out for much needed rest and relaxation.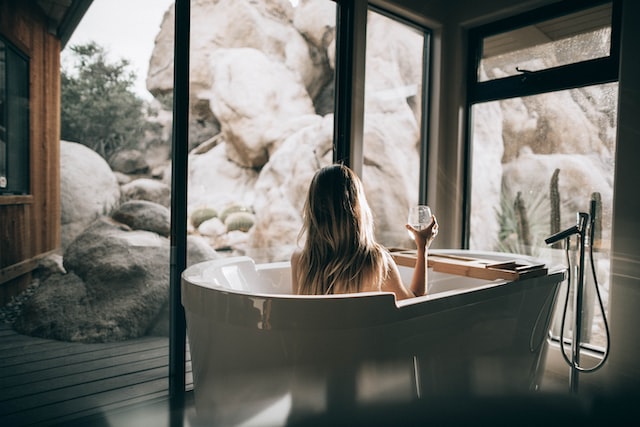 The tranquil atmosphere at a fancy spa coupled with luxurious treatments will leave you feeling refreshed and rejuvenated. You can indulge in massages, facials, body wraps, soaking pools and so much more – all while being surrounded by beautiful surroundings.
Don't forget to make use of the pampering amenities like saunas, steam rooms, jacuzzis, hot tubs and even meals served right to your treatment room! Fancy spas provide the perfect opportunity for a fun yet indulgent day out.
5. Name a star
If you're looking for something very special and unique, why not name a star!
It's a great way to honor someone, celebrate a milestone and make special memories make memories to show how much you care. It's a creative way to express your feelings, whether it be celebrating the birth of a child or commemorating someone special in your life or maybe it's a milestone birthday.
With so many stars up in the sky, it's nice knowing that one of them has been named after someone important to you. Plus, there are STAR REGISTRY services available online that provide the latitude and longitude coordinates for you so you can view your star up close.
You can even choose the name of the star for yourself! Naming a star is definitely an experience that will be remembered for years to come.
6. Attend a big sporting event
Sports bring people together like no other activity and attending a live sporting event is one of the most electrifying experiences out there.
From football bowl games to championship boxing matches, watching a sporting event in person can't be easily put into words––it's something that must be experienced first-hand!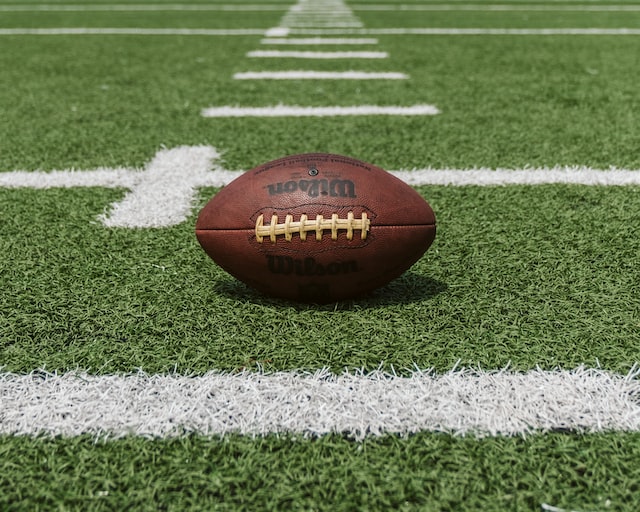 Whether you're surrounded by thousands of strangers or with family and friends, a sporting event will draw out emotions that can truly make it an important part of your life-long memories. For any sports enthusiast, getting a ticket for the biggest game of the year should definitely be on their bucket list!
7. See a musical concert
Going to a musical concert should totally be on your bucket list. There's nothing quite like the energy in the air when thousands of people come together to celebrate their favorite artist, singing and dancing along to beloved songs.
You can rock out with friends, make new ones as you go, and explore different styles of music all in one night. Plus it feels pretty darn cool saying you've seen that famous band live!
From pop stars to jazz trumpeters, there's something for everyone out there, so take a chance and go see the show – you won't regret it!
Mention ep about Aerosmith concert number 65
8. See a play or musical
Attending a play or musical is an amazing experience and should definitely be on everyone's bucket list. Not only are they entertaining, but they also provide a great opportunity to learn more about the human condition.
From thought-provoking dramas to light-hearted comedies, watching a play or musical can help you gain insight into the world in ways that other forms of entertainment cannot.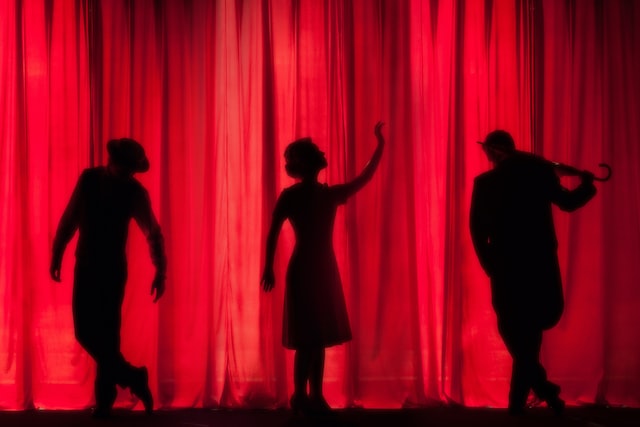 And of course, who doesn't love singing and dancing? Whether you want to enjoy some lively toe-tapping numbers or perhaps an emotional ballad, attending a play or musical is sure to fill you with joy and delight. So why not add it to your bucket list today? I recently saw Aerosmith and talk about that and our recent bucket list journey on the podcast!
9. Attend a family event
If you have kids or grandkids, see something like Paw Patrol, Disney on Ice, Aladdin, Sesame Street Live or another show
Making big events happen starts with proper planning. If you hope to attend an amazing event, it's important to think ahead and make a plan of action.
Planning gives you the time and ability to get your ducks in a row so your attendance can be as smooth as possible. Consider factors such as transportation, lodging, tickets, and further costs for meals or activities related to the event.
Additionally, look at the schedule and try to set aside other commitments so there are no conflicts with attending the event. Planning ahead is key when it comes to enjoying successful events without any hiccups!
10. Sign up for a tea tasting
Going to a tea tasting is an amazing way to broaden your horizon and spread your knowledge about tea. Tastings can be very informative and open you up to new flavors and combinations you may have never even thought of before.
If you've never been, it can feel intimidating but don't let that get in the way of exploring. You will learn what kind of florals and spices make the tea special.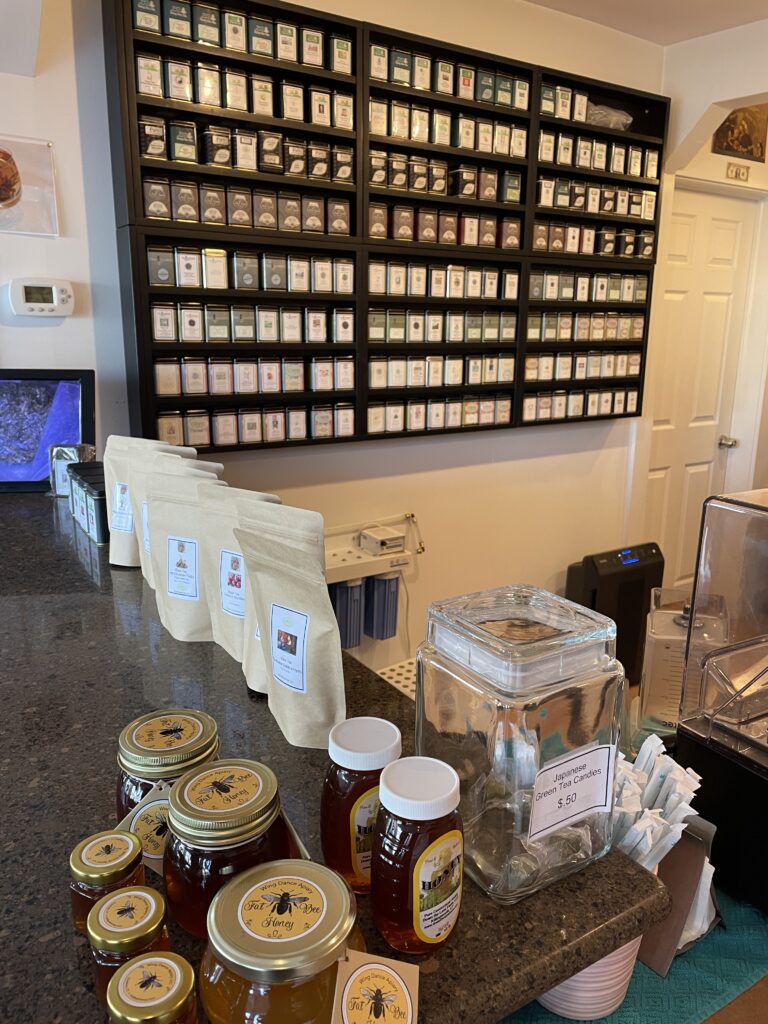 Learn about the regions it came from as well as to experience flavors from solo teas or blends. Taste a variety of teas while getting to know their history directly from knowledgeable participants- which is an experience that's worth having.
I recently made a video on Tiktok after visiting a gourmet tea shop and posted about it on Tiktok. See the video here and follow along.
Conclusion for 10 Feasible Bucket list Ideas to Do in the Near Future
If you're looking for some simple and unique bucket list ideas, we've got you covered. From traveling to trying new things, there are plenty of great options to choose from. Be sure to plan using a digital calendar or Erin Condren's planners.
And if you want even more inspiration, be sure to learn more about my bucket list book. This handy guide will help get you started with creating your own simple bucket list and checking off items as you go. What are you waiting for? Get started today!
Do you have any other simple bucket list ideas?
Subscribe on Apple Podcasts , Spotify or Stitcher today!
Related Episodes