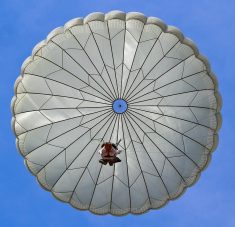 There might be affiliate links in this post. If you click on a link and make a purchase, I receive a small commission. Read my disclosure policy here.
This is a podcast interview I did with the host over at the award-winning Stacking Benjamins Show.
I sit down in a beanbag chair while giving the low-down on how I believe people should realistically approach their bucket list to actually accomplish the items on the list.
I also discuss:
Why you should have a list of goals in the first place
How to go about bucket listing the right way
The B.U.C.K.E.T. acronym from my bucket list book and explain each letter in detail
The real reason why you should write down these personal goals
Bucket list examples and sprinkle in some humor along the way
The one thing I did that almost stopped me in my tracks while 60 feet in the air
If you need a good laugh and want to hear about some of my crazy adventures, my segment starts at the 24:32 timestamp of this show, though you're welcome to hear all of the great information at the beginning as well. Take a listen to The Real Importance of a Bucket List with Karen Cordaway here.