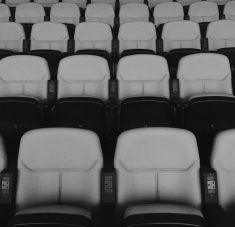 There might be affiliate links in this post. If you click on a link and make a purchase, I receive a small commission. Read my disclosure policy here.
Enjoy watching movies? I have to admit, it's a relaxing pastime of mine and a great way to debunk after a long week.
Movies are a huge part of society and modern culture. Movie lovers could benefit from creating a bucket list that would allow them to become true film enthusiasts.
Here are 7 great bucket list items that movie lovers would enjoy.
1. Movie Marathon
If you've been meaning to slow down and watch some of your favorite movies or catch some new films, set aside a day to have a movie marathon.
Choose a weekend day or one of your off days during the week for your movie marathon. Prepare a list of movies to watch then gather them either by renting out RedBox or library DVDs or streaming films on Netflix. Then, pop some popcorn, bake some cookies, or order some Postmates and enjoy.
This is a great idea to try with film series like Star Wars or Lord of the Rings. Harry Potter marathon, here I come!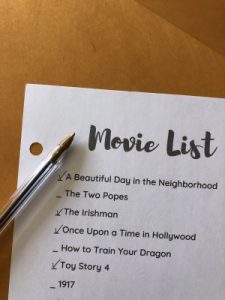 2. Old Classic Movies on the Big Screen
If you appreciate classic films, you'll want to add a classic movie on the big screen to your bucket list. Some cities will have events at the local theatre where classic movies are screened for a discounted rate.
In Chicago, there's an event called Classic Movie Monday where older movies are shown each Monday for just $1. The theater is huge and beautiful and it's a great idea for a cheap fun night out.
You can also look into Cinemark Classic Series or  TCM Big Screen Classics at FathomEvents.com. When you go to that website, just type in your zip code to see what is playing at theaters in your area. All movies listed will have the name of the theaters where they're playing, the address and the show times.
You can find other good movies from the past such as West Side Story, Big, a Rebel Without a Cause with James Dean and the list goes on and on. I recently watched Grease at Regal Movies. Though I've seen it probably a hundred times, I wanted to see clean cut Sandy fall in love with bad boy Danny all over again.  It was one of my bucket list items to do in the spring since it was playing April.  After seeing Grease, it inspired me to do tip number three this summer.
3. Drive-in Movie
You can also see some of the best movies at the drive-in movie theater. Never been to a drive-in movie before? Maybe you've only heard of the experience or seen it on a T.V. show . Nevertheless, there are still plenty of drive-in movie places all over.
Just get online and search for one near you. Some drive-in theaters even play mainstream films and the latest movies so you may be pleasantly surprised at what you find. If you want to bring your family, see if they're showing any kids movies.
Choose a warm night or bring some blankets and snacks for a cooler night. I even created a step-by-step process to have a rotating roster of activities like this to look forward to regularly. I detail my process and help you get more out of your time and money with my bucket list book.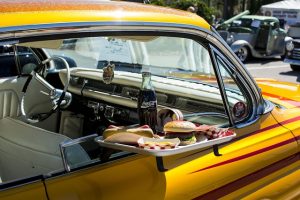 4. IMAX/3D Movie
All movies are better when shown in IMAX. The audio quality is tuned to perfection, the picture is sharp, and the effects are flawless.
Watching a movie in IMAX may be a little pricier than the typical movie theatre price, but it's worth the splurge every once in a while.
There are some regular movie theaters that offer the IMAX digital format as well as theaters that are solely for the IMAX experience.
See what's playing near you.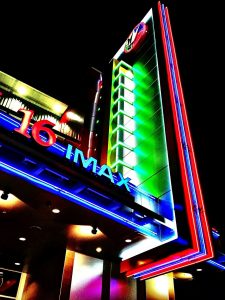 5. Watch Every Movie Including Favorite Actor
Have a favorite actor or actress? It may be fun to add a bucket list item that involves watching every movie they've ever starred in within 6-12 months.
If you're a big fan of the actor, odds are you've already seen a few of their best films but there may be some new movies that you can add to your collection.
Maybe you can even assess how their acting career has developed by starting with their oldest film and ending with their most recent one. Create a watch list and a deadline then get started!
6. Attend a Film Festival
Attending a film festival may be the ultimate bucket list item. Each major city has one and you may even want to plan to visit one abroad if you like foreign films.
Sometimes the tickets can be expensive, so you'll want to plan out your experience and start saving money in advance.
7. Attend a Movie Premiere
Movie premieres aren't just for the celebrities. While most premieres are invite-only, you may be able to catch some free advance screenings or even charity premieres open to the public that donate the ticket funds to a worthy cause.
If you really love the film industry, consider setting up a movie blog and writing reviews and critiques to create a name for yourself. You can also consider expanding your network by meeting people in the industry who can invite you to premieres, keep an eye out for contests, or use social media to your advantage and tweet at PR companies to get noticed.
Embrace your love for film by creating a bucket list that will allow you to step outside your comfort zone. Plus, you'll be able to explore some new movies and actors you'll love and appreciate.