Top Bucket List Things to Do in Calgary, Alberta, Canada w/ Robert Riopel
Is Calgary, Alberta in Canada on your bucket list? In this session of The Everyday Bucket List Podcast, I chat w/ Robert Riopel. He shares details about the Stampede Rodeo, details regarding national parks along with his own journey around the world. Get other bucket list ideas and inspiration to accomplish your own list.
Prefer to listen elsewhere? Here's the same episode on: Apple or Spotify!
I put my blood, sweat and tears into creating these episodes. In order for me to make great content for you, some of the resources below have affiliate links. If you purchase something through a link, I would make a small commission at no additional cost to you. Also, consider working with me.
Today's Everyday Bucket List Guest
I'm happy to welcome Robert Raymond Riopel to the Everyday Bucket List Podcast!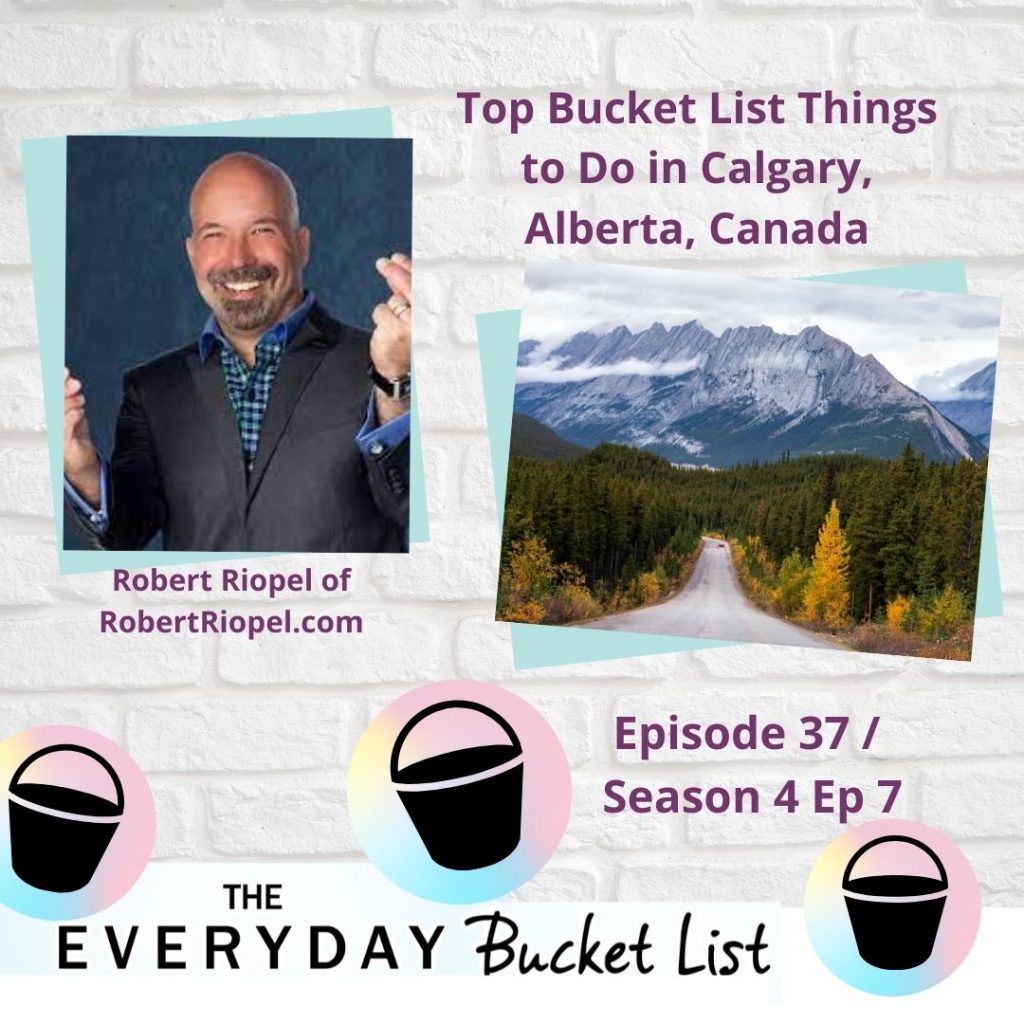 Robert Riopel of RobertRiopel.com
Robert Raymond Riopel is an international Best-Selling author, App Designer, Entrepreneur and Trainer who has spent the past 18+ years travelling around the world sharing his passion.
He has also shared the stage with and trained many of the top trainers and thought leaders in the world today. With his high energy and heartfelt style, Robert draws on his journey from humble beginnings to financial freedom at the age of 32, to inspire individuals into tapping into their greatness.
Realizing that he is not the only person that struggles, Robert's "Clues" open individuals up to the possibilities that lie within them and that is why he is a highly sought after presenter.
What You'll Learn About Calgary, Alberta in Canada
Discover what the city of Calgary and other parts of Alberta are known for as well as nearby roadside attractions
Find out what the Calgary Stampede is known for
Hear about National Parks such as Jasper and Banff
Figure out what hotels to stay in too
RESOURCES FOR BUCKET LIST THINGS TO DO IN CALGARY, ALBERTA, CANADA
These are resources that were mentioned during the podcast episode. I also add in other ideas not mentioned so you have a variety of ideas to choose from.
What is the City of Calgary known for?
Calgary Stampede –
The Calgary stampede is one of North America's most dynamic and exciting events. It brings together people from all around the world who enjoy taking part in this mass hysteria, or as it was originally called: " bufalino."
The event lasts for two days and nights during which time you will be able to see dancers dressed up like animals running across a field while others perform shows featuring acrobatics above them on wires high above ground level!
Robert believes the Calgary stampede is a must-see attraction. It's known as the greatest outdoor show on Earth. And for people who especially like rodeos, it is the all time rodeo where the winning event person in every event wins a hundred thousand dollars as the main prize.
The world's top cowboys and cowgirls all come to Calgary, Alberta for the stampede in July. Twenty dollars is how much it costs to go to the Calgary Stampede for those aged 13-64. Children 7-12 and those 65 and older pay 12.00 per ticket while kids 7 and under are free. You can get tickets to go in person or watch a live stream on TV.
Some Places to Eat in Calgary, Alberta, Canada
Calgary Stampede – So for the stampede, they've got everything that you're going to need food wise. There are dozens of food trucks. They've got all the fair food, but they also have great little restaurants that are inside. They have what's called the Big Four Building. The whole bottom section of it is all different foods from around the world. It's like one big international food fair that you get to go through.
Restaurants Near the Calgary Stampede – Outside of the fairgrounds, you can walk five minutes and hit everything from elegant five-star restaurants to everything fast food. The fair grounds are right down near the city core.
National Parks in & Near Alberta Canada
The national parks are stunning. there are two in Alberta that you should check out.
Banff National Park – This park is at the beginning of the Rocky Mountains for Canada. The 1988 Winter Olympics were here. They have world-class ski resorts. You can also go hiking, biking, kayaking and canoeing.
Nature lovers can see herds of buffalo, elk, and caribou. Also, bears are often walking cross and along the roads. So the national parks are absolutely a treasure to be seen. Banff can get kind of pricey. Here's how to do it on a budget.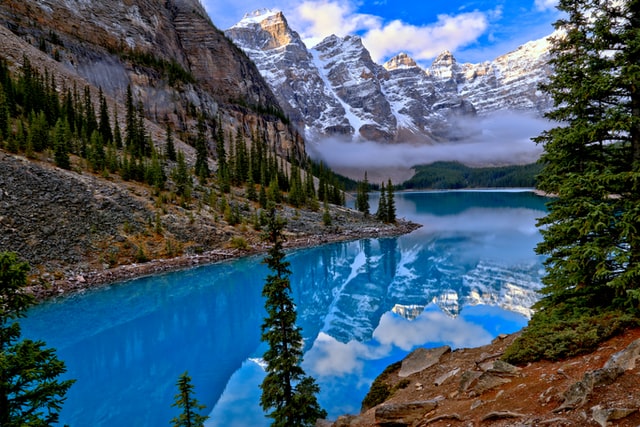 Jasper National Park – What is special about Jasper National Park? According to Parks Canada, it is "the largest national park in the Canadian Rockies. Known for its vast wilderness, majestic peaks, abundant wildlife and outstanding natural beauty, visitors from all over Canada and round the world travel here to experience this very special place."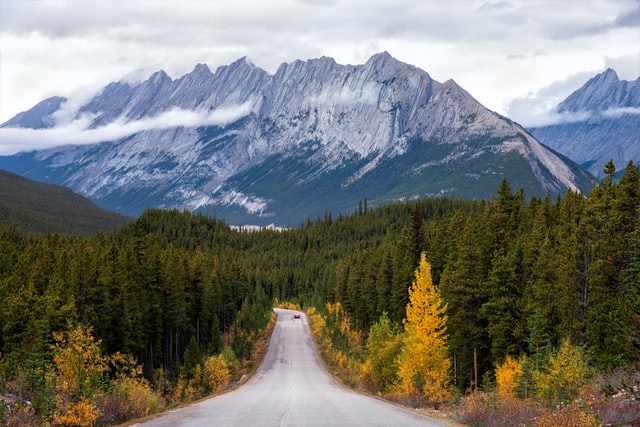 Other Things to Do in Alberta, Canada
Outside of the National Park and the Stampede, Alberta seems to be known for corn mazes and interesting roadside attractions.
Corn Mazes – Since there's a lot of farm land in the area, they grow corn mazes. Outside of the fun of entering and then finding your way out, many of the corn mazes have interesting themes. You can even find corn mazes that replicate video games. Here's one that's like the corn maze version of a video game.
If you're wondering, "What is there to do at the corn mazes? "Many of the places that have corn mazes also have other fun fall-related things to do while there. Try out a barnyard ball toss, tractor ride, see pig races or do somethin more low key and classic like picking pumpkins. They are open from July to Mid October.
Roadside Attractions – Also, there are many small little hamlets, villages and towns that have world records. They are home to the largest Easter egg in the world. It also has the largest fishing lure in the world and so many other little things you can drive around and see.
Here are some other roadside attractions you can explore while there:
Vulcan, Alberta – One of The towns is actually called Vulcan, Alberta. Wikipedia explains how it's known as the "Official Star Trek Capital of Canada." The tourism building was designed to look like a space station and Leonard Nimoy even came to visit.
Other road side attractions:
The World's Largest Mallard Duck
The World's Largest Teepee
The World's Largest Dinosaur
Here's a map of these road side attractions and others so you can try and see a bunch in one shot.
Even More Things to Do Plus Upcoming Events in Calgary
Red Deer River – Robert explains how you could actually go for a couple hours just floating in a canoe or on an inflatable raft to a multi-day trip down the river and camp along the river banks all the way down and view the stunning scenery all the way along.
Smaller Rodeos – Robert explains how the smaller rodeos also have some phenomenal athletes. These small little rodeos take place in all these little towns. He believes that's where some of the best entertainment is.
Calgary Upcoming Events – To seek out what's going on in Calgary while you're there, check out VisitCalgary.com or look at sites like EventBrite.com to see if you can catch a concert, stand up comedian, and open mic events or even a film festival.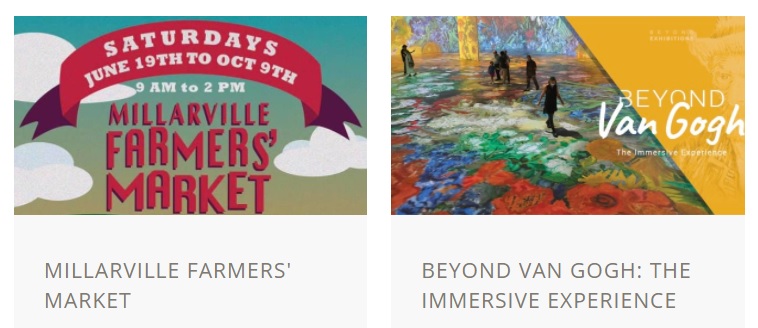 Where to Stay in Calgary, Alberta in Canada
Depending on where you want to stay, there are a wide variety of great places to stay in Calgary. There are great little hotels for budget-minded folks such as the Microtel or Comfort Suites. But if you really want to have an experience in the Banff National Park, there are two stunning ones. These hotels are about a hundred years. Each they look like castles. There's the Banff Springs Hotel and there's one called Chateau Lake Louise. These are magnificent. It's like staying in old world castle and if you visit at Christmas time or in the summer, they offer world-class buffets and brunches.
Subscribe on Apple Podcasts , Spotify or Stitcher today!
Everyday Favorites:
Book(s): The Four Agreements by Don Miguel Ruiz
Outwitting the Devil Publication of Napoleon Hill Foundation
Also, check out The Everyday Bucket List Book if you want to get serious about a travel bucket list or accomplishing other types of unique bucket list ideas that you can do in everyday life. The worksheets and the Now and Later Rule™ help you prioritize and connect the dots financially.
Related Episodes