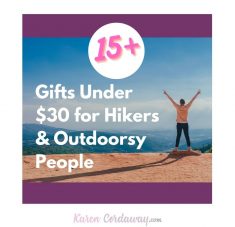 There might be affiliate links in this post. If you click on a link and make a purchase, I receive a small commission. Read my disclosure policy here.
Gifts under $30 don't have to be hard to find for the hiker or outdoorsy person on your list. There's always a birthday, holiday or special event right around the corner so it can't hurt to be on the lookout now.
Plus, starting early may be a smart move since there could be delays with shipment this year and finding something now can reduce stress and give you ample time to pick the right present.
If you're trying to figure out what you need to get an avid hiker, you're searching for gifts for more casual hikers or outdoorsy people in general, take a peek at some of the best gifts for under $30.
Best Gifts Under $30 for Hikers or Outdoorsy People
No matter the occasion, it's easier than you think to come up with a good gift in your price range. But, what should I get for $30? And, what do you get someone who is outdoorsy? Or, what is a good gift for a hiker?
Here's the deal. People get gifts for all types of reasons — holidays, birthdays, etc. Before long, they end up with too much stuff and wind up getting rid it down the line.
To avoid this from happening, think about what the person likes to do. Maybe come up with experiences gifts for a coworker or other "gifts of time ideas" for family and friends.
Perhaps you even consider giving gifts that allows them to delve into their interests or possibly encourage some new interesting hobbies. Are they into cycling? Do they like to ski or go camping every year? This way your present won't go into a "re-gift stash" or a gift graveyard. Here are the best gift ideas under $30 for people who enjoy being outside.
Awesome Amazon Gifts Under $30
Wondering what to do with $30 on Amazon? If the person on your list likes to hike, ask yourself, think about what the 10 essentials are for hiking and stem the idea off of what you think they need or will use most often.
A hiking poncho – one of the best gifts under $30 on Amazon
A hiking poncho is one of the best Amazon gifts under 30 dollars for the avid hiker on your list. A lightweight, hooded poncho helps the hiker and their belongings stay dry if it happens to rain. It's can also be used for biking too.
This particular poncho can also be hung up to protect you from sun and a light rain while sitting down, laying in a hammock or another spot. Even use it as a ground cover to sit down at a park or another outdoor spot.
What is a good $30 gift? A back pack!
I often think about what is a good gift for an outdoor guy because my husband is that person. He found this gem on a list of cool back packs. It's great for day trips or day hiking.
Hiking essentials such as a first aid kit, snacks, water, trail maps, bug spray and much more fit nicely inside.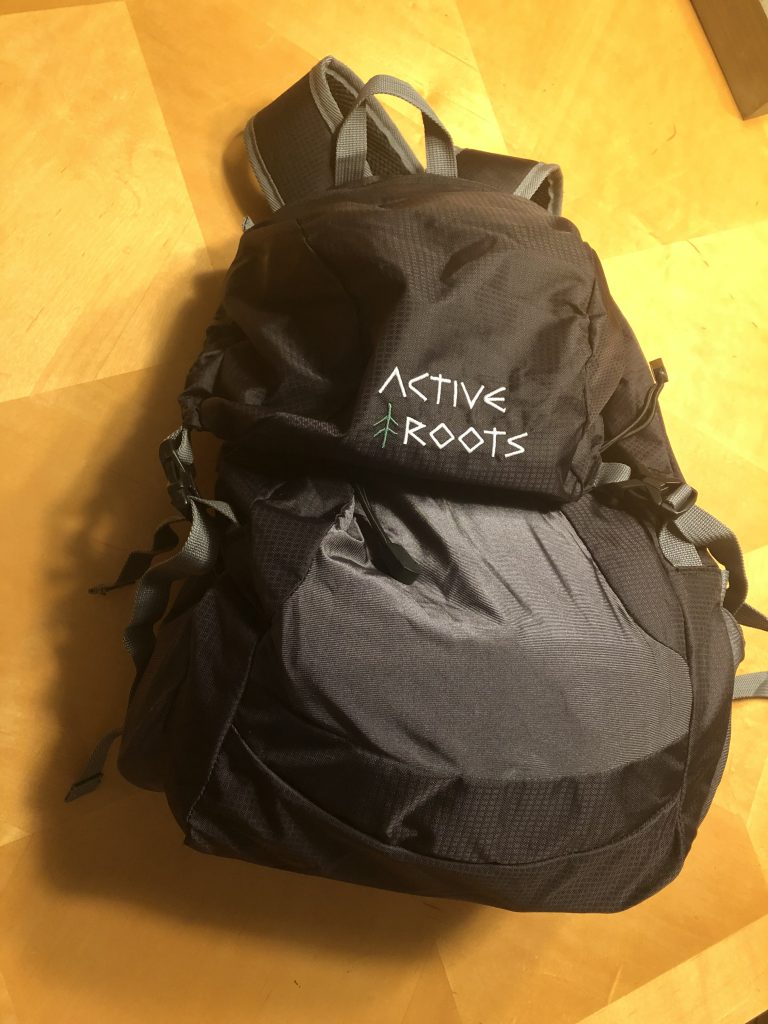 This backpack can also be used for travel or everyday use. My husband uses it for hiking nearby and also brings it when we explore find unique things to do in CT.
It holds up to 34 liters which is big for a day pack. It has several easily accessible pockets to keep items organized too. It's lightweight and can also be folded up, tucked into a pouch that it comes with and stored in a larger bag.
To purchase this type of bag for under 30 dollars on Amazon makes it a steal. The company explains that "with each purchase of our day pack, we donate to one of several environment-saving charities to help clean up our planet."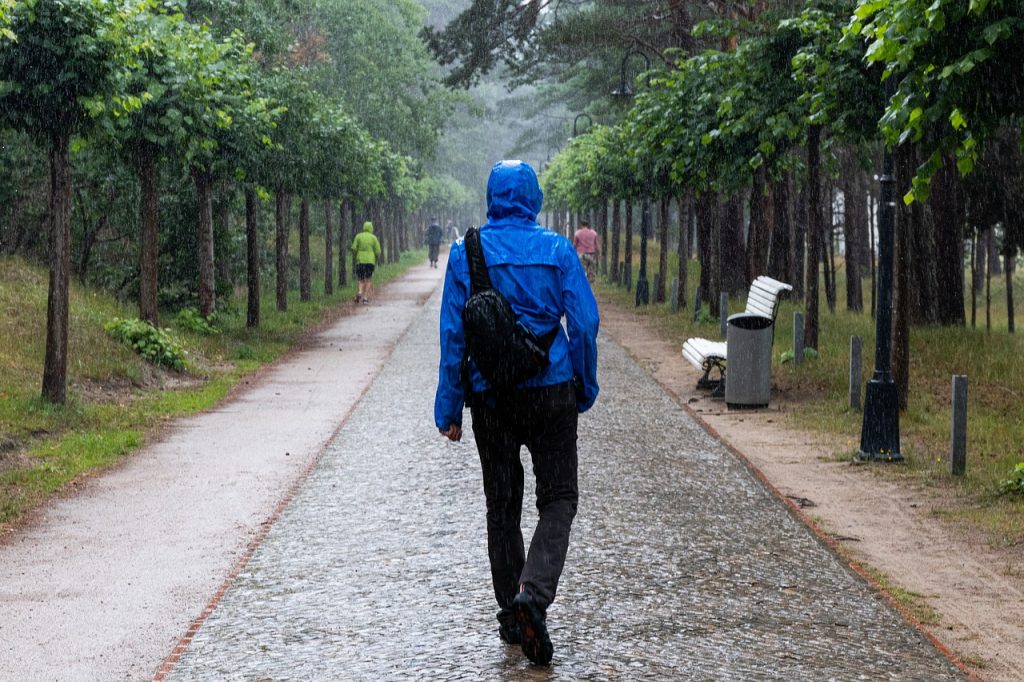 Sling bags go down as cool things to buy on Amazon uner 30 dollars
If you're shopping for a man who could use a sling bag, this high quality, versatile bag can go across the chest or back. It can even be wrapped around the waist. Since it's practical yet still cool makes it one of the best unisex gifts for under $30.
If you type in the name of this same bag and add the words "for women," the same bag will appear. I truly think it's a unisex gift, but items are often listed to match what people type into a search engine. I believe it's one of the most useful things to buy on Amazon.
More Amazon Gifts Under 30 to Bundle Together
If you're buying a gift for someone who is a camper, hiker or just likes being outside in general, consider putting together a bunch of related items in a basket or another container. It shows that you put thought into the gift and makes it a little more special.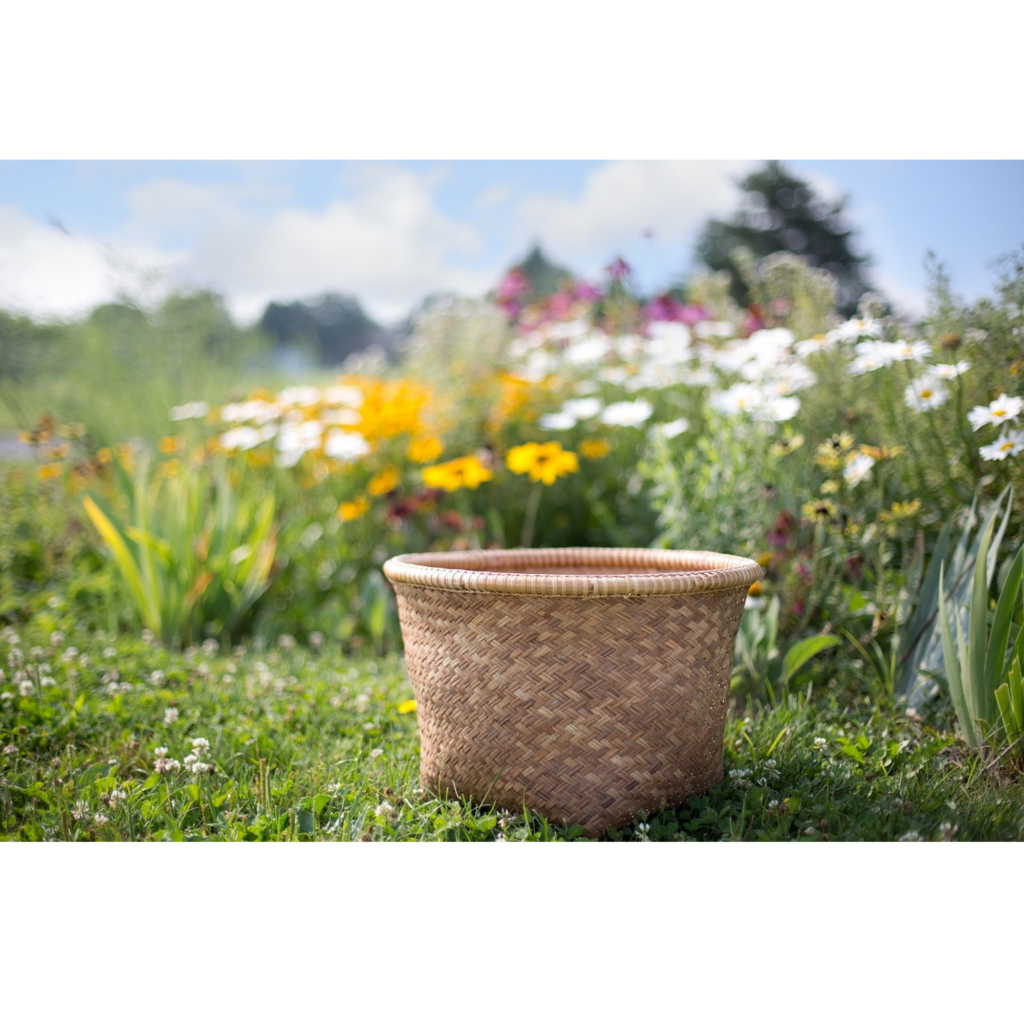 Here are some gifts under $30 put together inside of a gift basket:
Energy Bars
My husband and I always carry snacks on us wherever we go. If your kid forgets to eat breakfast, you hit traffic or things take a little longer than you thought for any reason and hunger sets in, it's great to have a snack on hand.
The perfect snack can satisfy you without packing on too many calories. Think about bringing dried fruit, a small banana, fruit leather, nuts and seeds.
Energy bars also make the perfect snack while hiking, camping or when you're just on the go. They are easy to carry and can hold you over until your next meal.
Trail Mix
Trail mix is another great option. As someone who has a gluten sensitivity, I appreciate packaging that clearly states that a product is gluten free, even if the item never contained gluten to start. It just makes it that much easier to know right away so I can quickly scan through on a site like Amazon and purchase the item.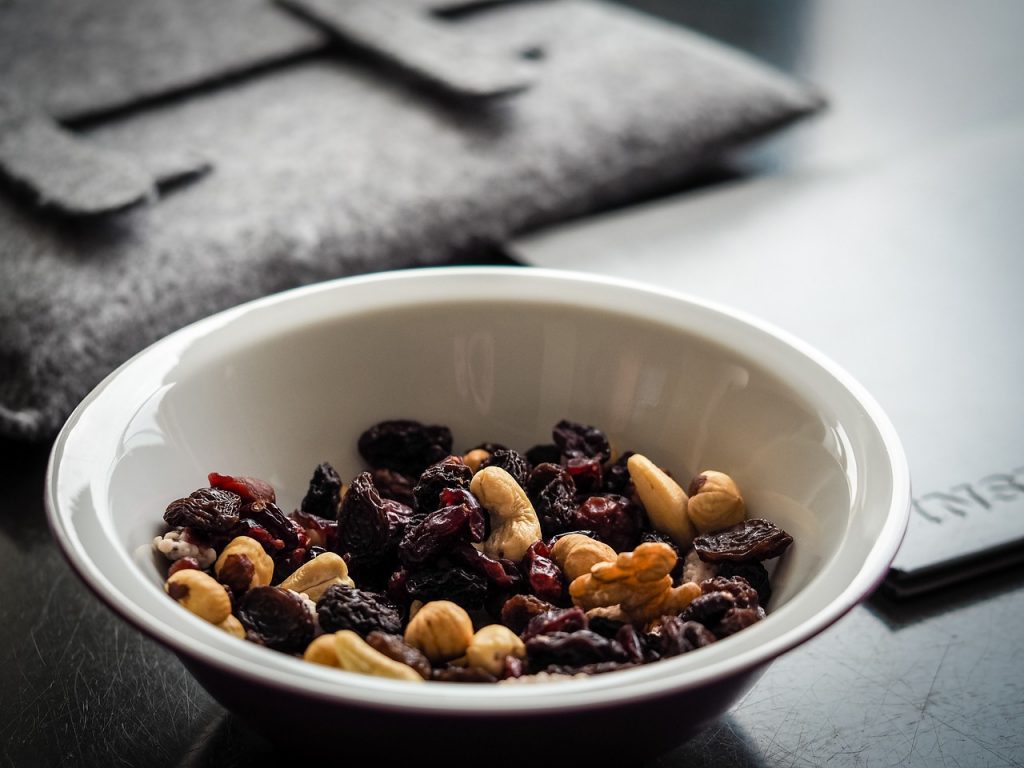 I also appreciate that this trail mix is labeled "non-GMO, vegan, with no artificial ingredients" too. One of my friends is a vegetarian so I like to know that I can get something that we can share if I'm out with her.
Walnuts, dried mango, almonds, cranberries and pumpkin seeds make a great combination and a quick, healthy snack to eat on the go. The other labels are added benefits.
Small, Lightweight First Aid Kit
You never know when someone can scrape a knee or get a cut, an all purpose first aid kit is essential to have with you. Though I stash one in my car, I also carry one with all of the essentials when I'm out and about, especially when walking or hiking on trails.
It will have you covered for the unexpected bee sting, sprain, minor ache, etc. Though my husband and I are pretty cautious people, it gives me peace of mind having it with me, especially when kids are involved. And, if you're a little superstitious like me, the one time you don't bring it is when something will happen.
Other Cool Things on Amazon Under $20:
It might seem challenging to have a smaller price point to work with. If you're wondering "What are good gifts under $25 or $20?" Here are other items that can go together in a gift basket or box. Since the price point is smaller, maybe you can combine more item or combine them with a gift card.
Audio Book Membership
Last but not least, audio books are all the rage and a smart choice for anyone. And, I promise it won't make anyone's backpack heavier.
If someone really wants this, give them $30 toward the purchase of this gift. Score a deal at half price here to get them started and pay for a few extra months.
While I still enjoy physical books, audio books make it easy to squeeze in a chapter or two while hiking, walking or doing chores. In my opinion, it's one of the few things most people can multitask successfully.
Make time to listen while driving or eating lunch. And, I find that listening while doing household tasks makes them less dreadful. Sometimes I don't mind the chores so much because I look forward to listening to a new book. I think of it as a reward for doing the chores. 😉
Additionally, I'm able to stick with one of my realistic bucket list goals of listening to one book a month since getting an audio book subscription. I highly recommend them for busy people that love to devour books this way. It qualifies as one of those gifts that keeps on giving.
Cool Things on Amazon Under $10:
Bug Spray
As a parent who likes to be equipped for any occasion, I carry a small portable, deet-free, pen-sizied pump spray . It think of it as a staple to keep with me wherever I go.
If you get some unexpected free time, it can be hard to walk in wooded areas or on trails spontaneously when it calls for some level of preparation. Who wants to get eaten alive by bugs? Not me.
If you don't have a few essential items on hand, your hopes of following through on a simple plan can quickly go south. And, if you're anything like me, I find it frustrating when plans get cancelled because you're missing one small item, especially if taking a walk or a hike was the ONE THING you were looking forward to doing!
My husband and I can take a quick walk on a trail or hike nearby when our kids are with friends. He carries a 4 oz bottle of a plant-based. lemon eucalytus bug spray.
This is a popular option to ward off unwanted bugs. Whether you're in a wooded are or just hanging out in the backyard, it has a pleasant scent and protects you for hours. Moreover, it's not greasy or sticky like other options out there.
When you're a nerd like me and carry bug spray with you all of the time so you can more readily go out on short notice. Stay protected against mosquitoes for two hours and reapply when needed. It's also safe for the entire family. Major bonus points!
Other Cool Things on Amazon Under $10:
Conclusion for Best Gifts Under $30 on Amazon and Other Places for Hikers
Whether someone is an avid camper, casual hiker or more hardcore, it can be hard to know what to get someone who loves the outdoors. You may wonder, "What can I get for 30 dollars?" Hopefully, you can find some of the best unisex gifts under $30 for hikers, campers and any other outdoorsy person on your list. Use the ideas mentioned to put together a basket of unique hiking gifts.
What are good gifts under 25? (Let me know in the comments.)
Related Articles for Cool Gifts Under 30 Dollars