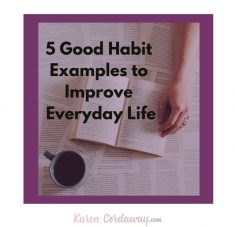 There might be affiliate links in this post. If you click on a link and make a purchase, I receive a small commission. Read my disclosure policy here.
When you first think of habit examples, your mind may default to thinking of common bad habits such as biting your nails, overeating or running up your credit card, but we know that good habits exist too. Whether we realize it or not, we make daily decisions about our good personal habits. These very decisions can have a big impact on our health, finances and overall well-being. They can also help us live longer enjoy life more fully.
Great Daily & Weekly Habit Examples to Adapt Today
So what are good habit examples? There are all types of habits known to enhance our lives. You may have heard that flossing your teeth prevents gum disease, eating broccoli can ward off cancer or following through on some simple budgeting tips can make you wealthier.
Sometimes when we feel motivated we want to adopt 15 or more good habits at once. that can set you up for failure. Today I'm going to focus on a few habit examples that I believe give you the most bang for your buck. go slowly and try one at a time.
What are 5 good habits?
Habit Example #1: Saving on groceries after you buy them. Huh?
Many people will rattle off a list of apps and coupons sites to help you save money on food. These are good habit examples to help you spend less. However, what people tend to miss is that all of that savings can literally go into the garbage can if you don't actually eat the food that you buy.
For this reason, I established a technique that can instill positive habit change to save major cash. Basically, after you go grocery shopping, you hold onto your receipt to make sure you eat all of your groceries before they potentially spoil and get thrown out.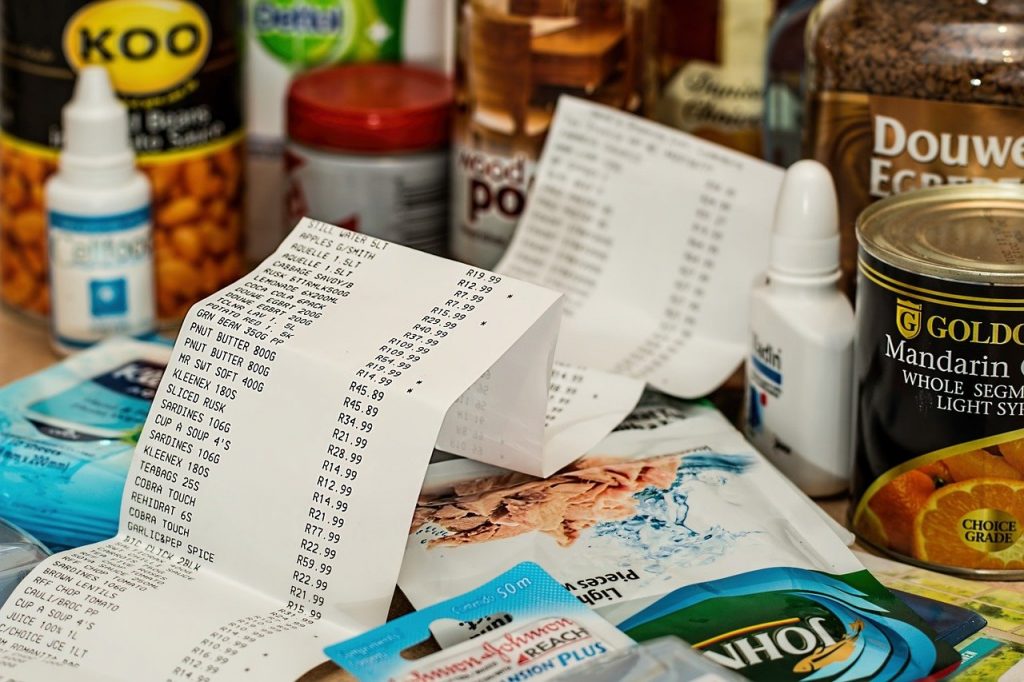 Place the receipt in a visible location on or near your fridge. It serves as an informal inventory and reminder and to eat the food. Doing so can save you thousands a year per person.
That's money you can put into savings or spend on a bucket list adventure. It's an eye opener and if used properly, it can be a financial life saver. Learn more about the Receipt Reference Technique™ here.
Habit Example #2: It's the E word.
Adopting healthy eating patterns may not sound like rocket science or anything new, but it's one of 5 factors that can extend your life by up to 14 years. According to the National Institutes of Health, healthy eating, exercise, not smoking, consuming only moderate amounts of alcohol and maintaining a normal weight were five factors that contribute to living longer.
Though eating well can positively impact your health, it can be hard work to eat healthy on a regular basis. You might need to make some shifts in your habits to make this work such as getting an apple as a side at Panera instead of potato chips. Or, ordering veggies to go with your meal instead of french fries. Also, removing any triggers in your environment can also help. Keep candy out of reach and replace it with healthier snacks.
I believe one of the best habits to form is regularly planning healthy meals. Whether you like to plan a week at a time or a month in advance, having a meal planner can help you get into a groove.
Personally, my week is so much better when I plot out my meals. Using it in conjunction with the technique mentioned above allows me to mark down the best time to eat the groceries I purchase.
Though it might sound like common sense, fresh items stored in the fridge should be eaten sooner than something you store in the freezer. Reserve that for later in the week.
It may sound obvious, but if something ends up getting hidden in the fridge, you can completely forget about it and it may go to waste. Start slowly and don't beat yourself up if things don't always go smoothly.
Here's a super affordable weekly meal planner on ETSY that I use.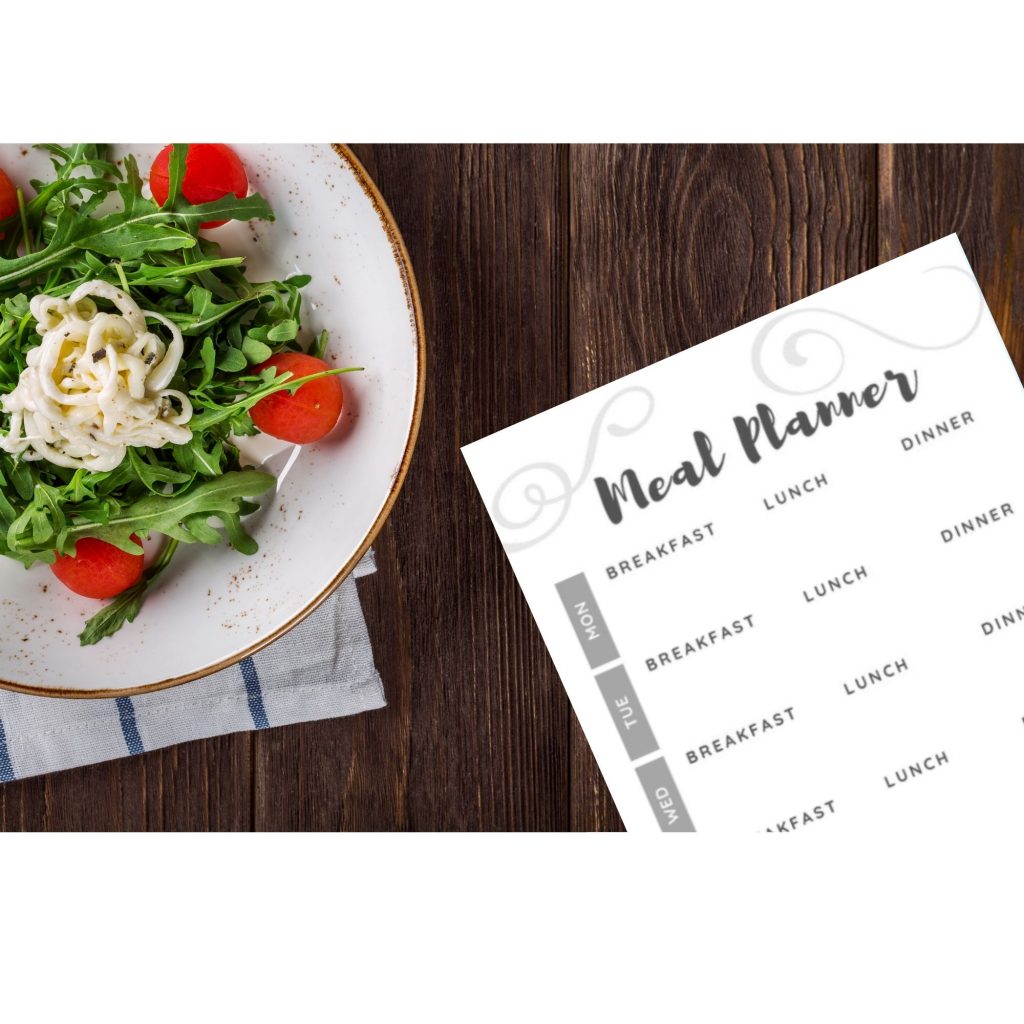 Habit Example #3: It's another E word.
Ok. Don't hate me. We've heard this ad nauseum, but there are so many benefits to exercise. I can't possibly list them all, but here's a few. WebMD.com explains how exercise can:
Help reduce stress
Lessen anxiety and depression symptoms
Lift your mood
Help with bones, muscle and joint health
If you cringe a little, I hear ya. I promise that if you find something that you truly like to do, it won't feel like exercise. Pinky swear.
Though I sometimes force myself to workout at home, I prefer to be outside doing something fun and completely forgetting that it counts as exercise such as biking, walking, hiking, etc. It's one of the best hobbies for women and men and men that want to exercise more. Little tweaks can eventually add up to big changes over time.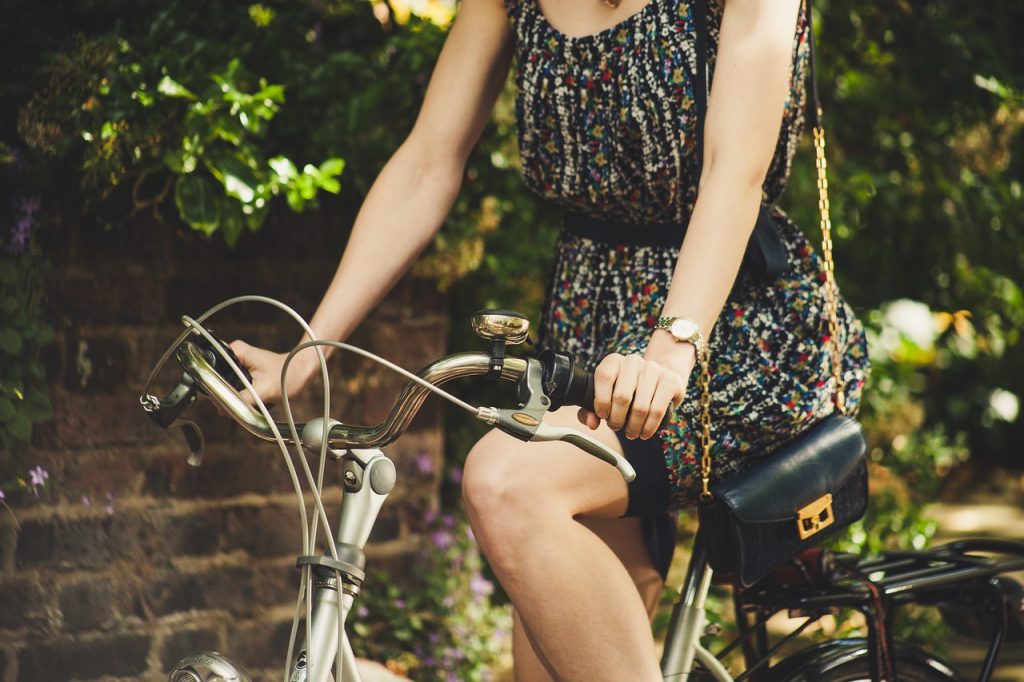 Make small tweaks to incorporate healthy habit change
If it's hard to make time right now for the ideas mentioned above, maybe you start by parking further out in a parking lot to get in more steps to the store or take the stairs when possible over the elevator. You don't have to go overboard to create a new habit.
When I'm trying to establish a new habit, I use a habit tracker. I can remember what I have to do and it keeps me motivated. I look forward to coloring in the little spaces on mine.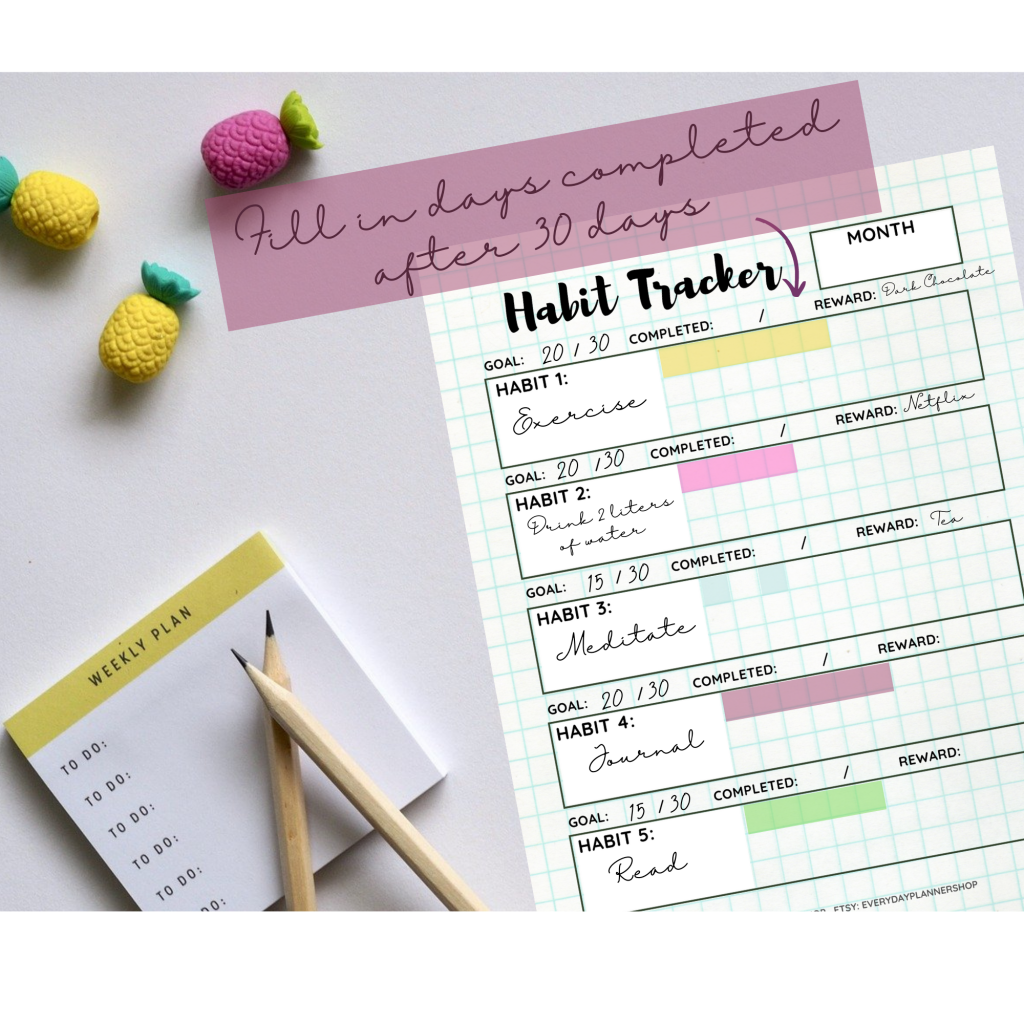 If you want a habit that tracks your exercise, meal planning, water consumption and more, I created an all in one wellness tracker.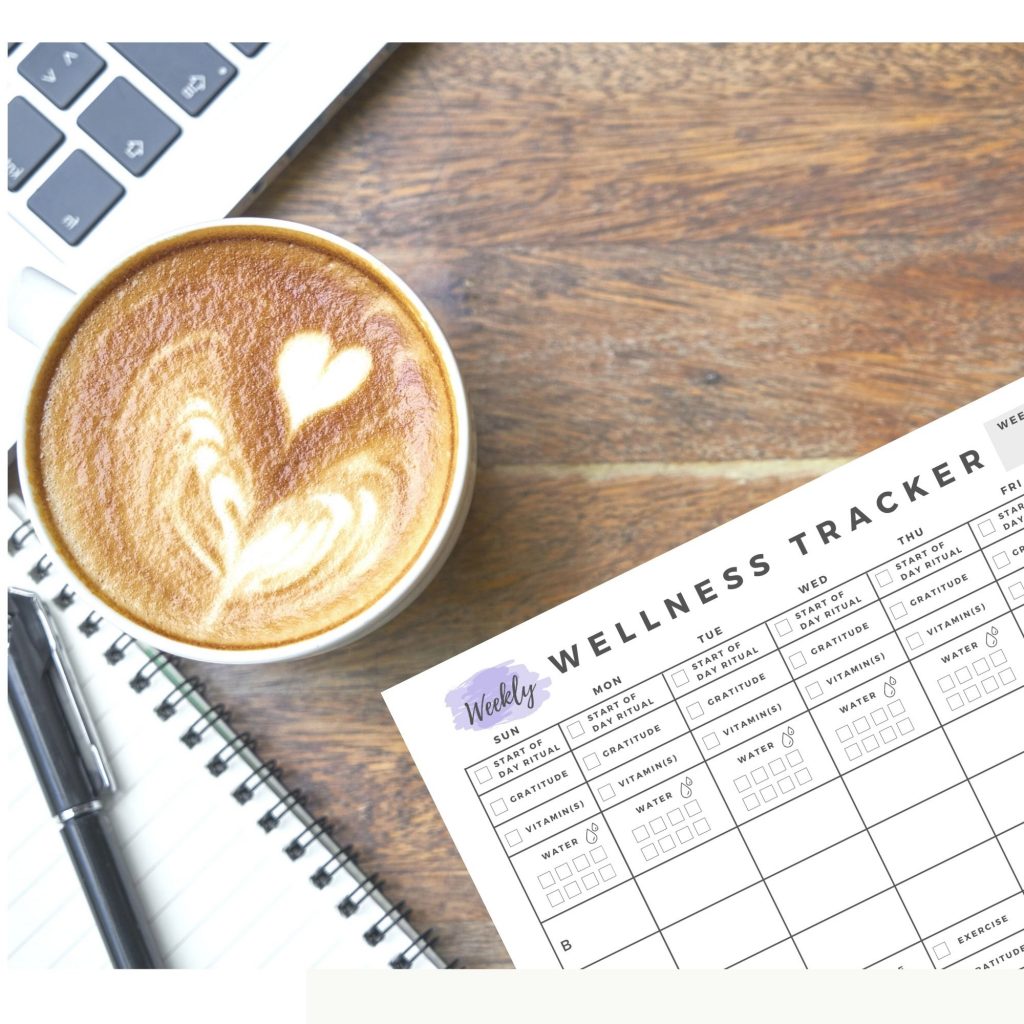 Habit Example #4: Add reading to your habit list.
There are many benefits to reading. Outside of the obvious perks of acquiring knowledge and expanding your vocabulary, studies show that reading can also enhance mental stimulation, lower stress levels, improve memory and even provide low-cost entertainment.
I like to read physical books whenever possible. However, I'm able to more consistently squeeze in a book a month when I listen to audio books. I learned all about creating a dream list while completing household chores.
It's one of the few things I can successfully multi-task. Perhaps you listen to a biography of someone you admire, learn how to declutter better or hear about someone's personal struggles and how they persevered. What you choose is all up to you.
Habit Example #5: Create daily and weekly habits to improve productivity
I'm all about anything that can make me work more productively from a simple hack to a more involved system. I learned about many productivity hacks over the years that sounded great. But, until I actually started implementing them, I didn't realize how truly impactful they could be.
Try One of the Best Daily Habits for Productivity
Why I didn't start the Pomodoro Technique sooner is beyond me. It's a great habit to establish to improve daily productivity. Sign me up for any system that gives me permission to take breaks throughout the day and is named after a tomato.
Planning ahead should take priority on your habit list
Though techniques and hacks can be extremely helpful, one thing that helps me the most is having a great planner. Each year I look forward to getting a new one.
Scratch that. I'm almost inappropriately happy about it like that 1980's Head Over Heels Song by The Go Go's. Why? Basically, I'm a little lost without one. Like the song goes, "Head over heels . . . where should I go? Can't stop myself, out of control . . .no time to think, it's like the whole world's out of sync."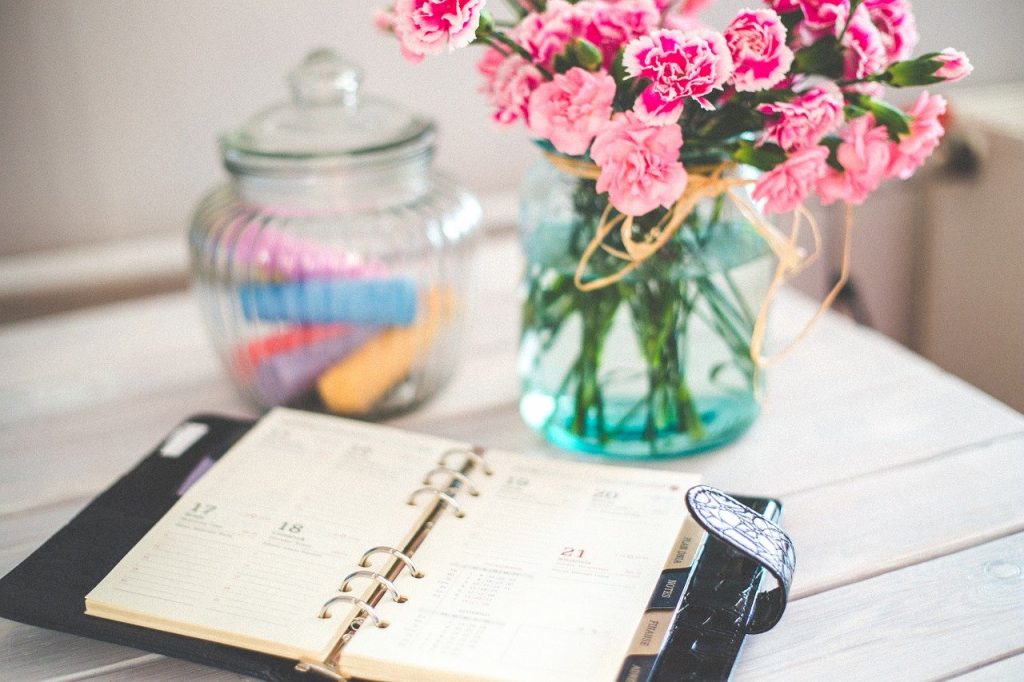 Knowing I need a planner is one thing, but finding what's right for me is another thing. And what works for me can be entirely different from what's right for you. It's completely based on personal preferences.
Personally, I like a planner with the following criteria:
It's durable
Has ample space to write down things to do and schedule appointments
Room for notes
Dates
When I asked people what planner I should get, Erin Condren came up several times. Many people swear by her planners and I see why. They are nicely designed and check all the boxes when it comes to my criteria above.
When you figure out if you like a monthly, weekly or daily planner or a combination of all of them, It's practically calls your name!
Printables
If you're someone who likes letter size printable pdfs and keeps your to do list in some type of binder, than these printables might be a better option for you. They can be used over and over again with a one time purchase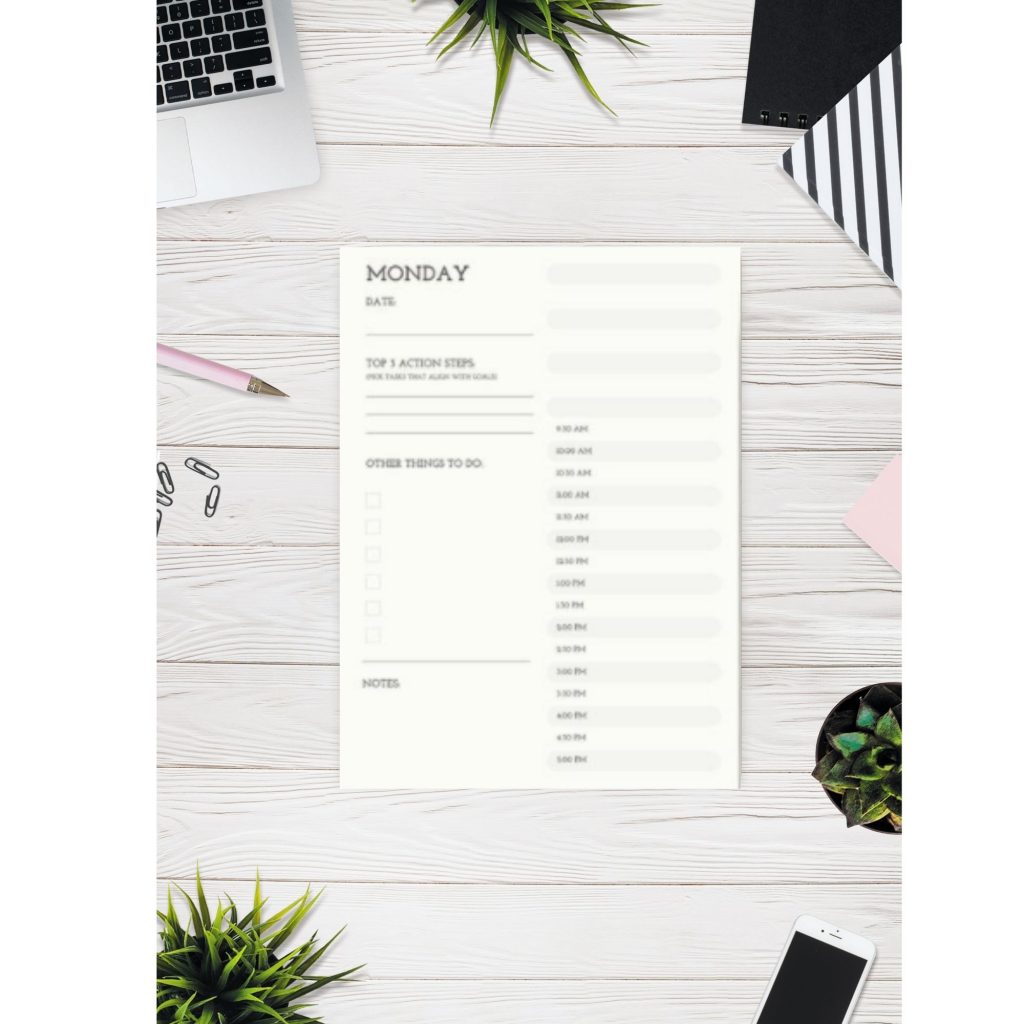 Conclusion for Weekly and Daily Habits to Improve
In brief, adapting good habits doesn't have to be hard. Add the 5 habit examples mentioned to your personal habits list and you'll start to feel a difference in no time flat.
What are the most common habits?
What are the top 10 bad habits?
Related Positive Habits Articles
Please share this post, it takes hours to blog and just minutes for you to share. It's only right. 🙂