 There might be affiliate links in this post. If you click on a link and make a purchase, I receive a small commission. Read my disclosure policy here.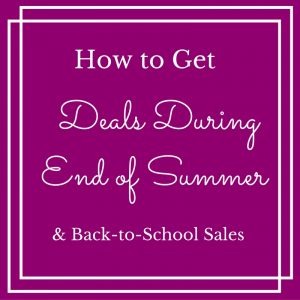 While back-to-school shopping has been under way, there's still time to pick up much needed items for the school year. Now is also the time to catch end of summer sales. If you've had your eye on certain items and you've been waiting for them to drop, swoop in and get them at a reduced price. Employ some of these tips to snag some bargains at this time of year.

1. Buy summer clothes and other lightweight apparel
Retailers will  slash prices on items that have already been marked down. It's a good time to snag those sandals you've been eyeing all summer or stock up on a new bathing suit. Tank tops are a staple. If you get them in neutral colors, they can be worn throughout the year. Throw a cardigan over them in the fall, buy extra for workouts or wear them under an off the shoulder shirt.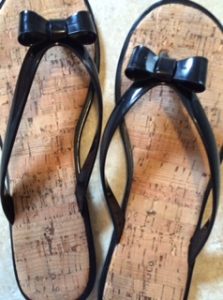 2. Discounted gift cards are the way to go too
Unless you're frequently in the right place, at the right time when the savings stars are in alignment and a total eclipse of coupons and sales flyers match up to snag deeper discounts, consider buying discounted gift cards even during off season shopping.  Purchase them in advance if you are loyal to certain stores and you know you'll be going there. This will give you time to look for the best discounts on the Raise app, Raise.com or Gift Card Granny. If you tend to procrastinate or find it easier to do this as you go, you might be able to get a digital one right before you check out.
Sometimes if you purchase a gift card via a mobile device, you may have to go near a window, click on and off the app or just restart your phone to make sure the gift card lands in the digital wallet before you get to the checkout. I've had the Raise app take a minute or so to load because my signal wasn't working the best inside the store. Be aware of that before you go to the cash register. I once had a nice cashier from Old Navy allow me to go near the window at checkout. Luckily, there were windows right near the cash registers so I didn't have to leave the line. I never fail to get a discount at Old Navy. Yay me!
Whether you already know what you need to buy or you're in limbo waiting on your child's class list or growth spurt to pass, this technique works for the most intricate of planners to last minute shoppers. You can get discounted gift cards for school supplies at Staples, Office Max and Walmart. I've also bought a few things at Big Lots. It can be a good spot for kids heading to college too. They carry shower caddies, hampers, laundry bags, dorm decor and other items you may need when you go away for school.
Also, you can maximum discounts when you know certain stores you like or need to shop in have certain sales every year. For example, I always buy my child's uniforms at Old Navy, JC Penney and Aero Postale. I talk about it in 4 Ways to Get a Bigger Shopping Discount in O Magazine.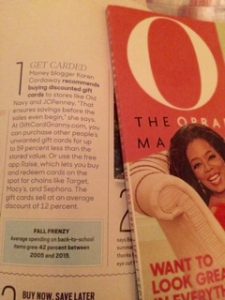 Here's a sample gift card I was able to buy from Raise.com. I paid $109.63 for an Old Navy gift card that was worth $125. It gives me roughly $16 extra to spend. I was able to stack the discount by purchasing items on sale and clearance. This is one of the easiest ways to save money when shopping. If you have extra time and want to be a savvy shopper in a low maintenance way, you can even coupon in minutes while watching TV to spend less on a regular basis.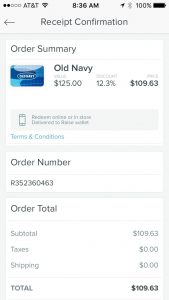 Here are other stores where you can get discounted gift cards. Some offer better discounts than others but it can't hurt to try.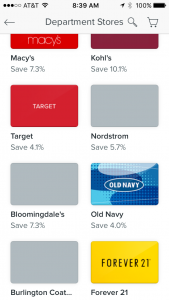 3. Use the Now and Later Method ™
The tag line for Now and Later candy is "Eat some now, eat some later." Take this approach when shopping at the end of season sales for end of summer items and back-to-school supplies. You can grab deals bit by bit while still pacing your spending. It's easy to leave the store with 5 pairs of high end flip flops in every color or purchases 3 bathing suits when you really only need one, but will you have enough money left to purchase much needed  school items? Unless you save in advance or can afford to buy everything at that time, make sure you just get what you need. If you already have neutral colors in your wardrobe, it could be time to go outside of your fashion comfort zone and get a sandal in purple or brick red. Just be sure you will actually wear what you buy and stay within your budget.
4. Stock up on school supplies
Also, there are always items you can stock up on like pens, pencils, markers, crayons, glue and other supplies that go on sale or are on clearance. If you see a deal that is too good to be true, get it. If you end up not needing it, you can always take it back or save them for the following year. Be sure to save your receipts and loop back to the store if you do need to return anything.
5. Get listed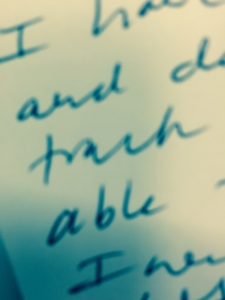 Sometimes the teachers give lists of very specific items but you might not find out until school starts. This can happen in middle school and high school. If you get the list in the beginning of the school year, you can miss out on some of the sales. Stores may also be out of stock by the time you get the list. If the school doesn't give the supply list out at the end of the year for the following school year, try to find out what certain teachers require from former students or parents. You can better plan your purchases and scout out sales in advance. You might even want to contact the school before the current school year ends or email the teachers your child will have. Once you find out, check sites like Retale.com for online digital flyers. Also, be sure to look at sites like PriceGrabber and apps like Shop Savvy to compare prices.
If your child's list is very specific but you don't want to pass up deals on things you might need, get some of the generic supplies. They can be used at home for homework and projects. You can, once again, save the receipt and return them if they aren't needed. Many middle schoolers carry binder style notebooks with a strap. That's something you may not know as a parent when your child leaves elementary school. I had to run out once school started and there weren't many left. They also don't necessarily carry a backpack like the ones in elementary school. Many kids have drawstring bags. Check the school guidelines and wait to see what your child wants even if it's closer to the start of school. That alone can be a money saver. There ideas can change on a dime when they start middle school. It kind of goes with the quirkiness of the age group.
The Bottom Line
Everyone wants a good deal when it comes to making purchases. Be strategic when shopping during back to school and end of summer sales. Sometimes waiting until the last minute work to your advantage when trimming school-related costs using discounted gift cards, actually buying needed school items and potentially scoring awesome seasonal apparel that you might even be able to use at other times of year.