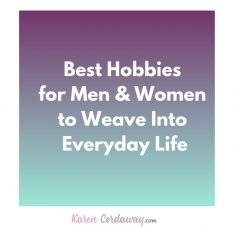 There might be affiliate links in this post. If you click on a link and make a purchase, I receive a small commission. Read my disclosure policy here.
Hobbies for men and women are highly sought after. If you're at home more often for whatever reason, stuck in a rut or just want to expand your horizons, make the most of your time by finding some cool hobbies to pick up.
If you've been pondering, "What are some good hobbies to do at home?" There's a wide variety of hobbies to try that are easy to blend right into your schedule.
Whether you want to squeeze in some exercise, tap into your creative side or graduate from being a woman or man with no hobbies, there are cool hobbies out there waiting to be had. I rounded up a short list of hobbies that are easy to incorporate into everyday life. Plus, there's no annoying slide show here.
5 Good Hobbies for Men & Women to Pick Up
1. Journal like Matthew McConaughey
Matthew McConaughey recently released a new book called Green Lights. It focuses on numerous journals he kept over the years. He sorts his experiences into 3 different groups calling them "green lights", "yellow lights" and "red lights".
The Washington Post summarizes how the green lights represent "moments when the universe gives us permission to do new things; reds and yellows are the things that stand in our way."
Journaling is known to help with mental health and improve one's well-being in general. McConaughey explained in interviews how it helped him mentally and spiritually to reflect on his journey through life.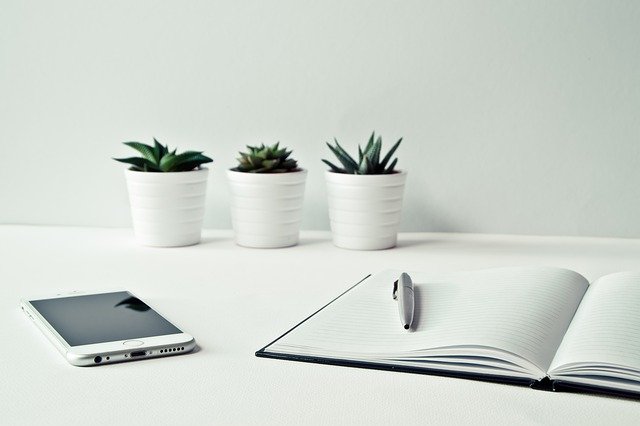 Numerous sources such as Omaha.com quote him saying:
"To go back and look at who you've been and how you got there . . . I would recommend that to anybody."
No matter where you are on your journey, this book is meant to have you feeling "alright, alright, alright".
If you're hoping to express yourself, document events, reflect on your life to better navigate future steps or for any other reason, consider journaling as a hobby.
It's one of the most cost effective indoor hobbies to pick up right away. Age doesn't matter either. In my opinion, it's one of the coolest hobbies for teenage guys and girls, women and men in their 20's and qualifies as one of the best hobbies for men and women over 40 or 50 too. Plus, trying hobbies at home ( or ones you can do anywhere) can make it easier for you to stick to doing them.
There are many neutral looking journals as well as different types of journals for men and others specifically designed for women.
2. Try out hobby kits for guys and gals
No matter if you did an internet search of "easy hobbies for women," "what is a good hobby for a 50 year old man?" or "hobbies for men in their 20's," anyone can reap the benefits of trying out these cool hobby kits.
Try out gardening. Gardening is beneficial. According to Healthline.com, getting a green thumb is known to:
Reduce stress
Improve strength
Boost mood
Improve memory
Promotes sleep
Learn how to grow a Bonsai tree from a seed, look into hydroponics or start an herb garden in a windowsill.
If you find it hard to gather up what you need, pick up one or two hobby kits to get everything at once (or ask for them as gifts). Hopefully you'll get a thumbs up in the happiness department as well as a green thumb in the process.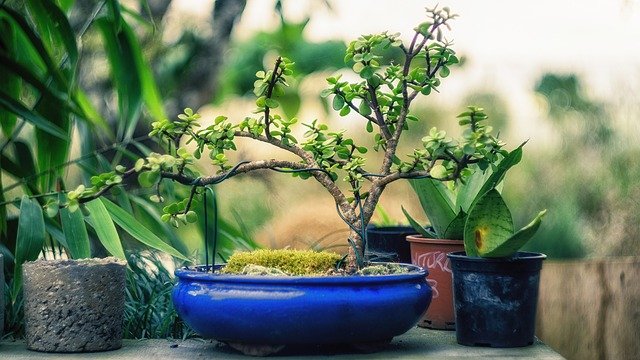 3. Use your ears to find great hobbies
Listening on the go is the thing to do for all ages. It's the perfect way to explore your interests without having to make room in your schedule for it.
Whether you find a podcast on your smartphone while doing chores or during your commute, anyone can carve out time to learn new things!
No matter if you're looking for entertainment, news updates or a way to stay inspired with bucket list ideas, there's surely a podcast out there to suit your interests. And, most of them are totally free too.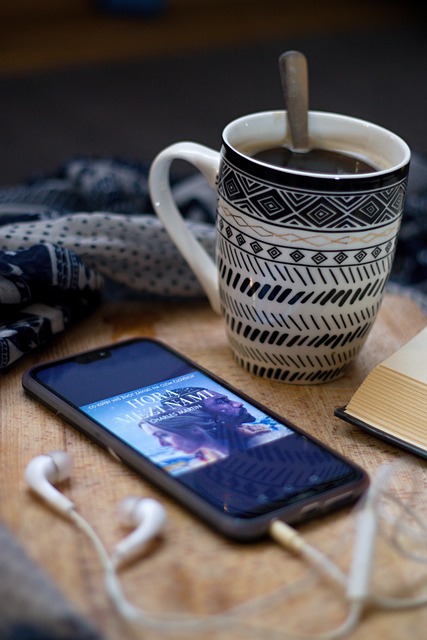 I've written about this before, but it bears repeating. Another way to squeeze a hobby into everyday life is to listen to audio books.
PublishersWeekly.com highlights the top picks if you're looking to choose something popular. There's a wide array of fiction and non-fiction book to choose from.
Though it's great to watch Netflix, you can just listen to it too. Check out popular musical artists such as Justin Timberlake, Taylor Swift, Bruce Springsteen and Mariah Carey's Merriest Christmas.
Or you can even catch up with the lives and careers of people from the past such as Frank Sinatra and Miles Davis.
4. Check out online games to serve as hobbies to try
Virtual games are very popular. It's super convenient to play when you're able to participate. There are turn taking games you can play asynchronously with multiple players as well as ones you can do solo.
Whether you play with multiple people or a party of one, test your skill and keep yourself entertained when you can. Check out games like Dots and Boxes, Wheel of Fortune, 7 Little Words and more.
5. Stretching is a good hobby you can do at your desk or almost anywhere
Research at Harvard explains that "stretching keeps the muscles flexible, strong, and healthy, and we need that flexibility to maintain a range of motion in the joints."
It also points out that if you don't stretch, the muscles get shorter and tighter. When you want to use your muscles for activity, they are won't be strong enough or have the ability to extend fully. This leaves you more likely to experience pain in the joints, strains, and damage to muscles.
Once again I look to experts like Rodney Yee when it comes to stretching of any kind. Previously, I mentioned how I enjoyed his Yoga DVDs when my kids were little and my back would ache from picking them up.
I tried back care yoga while sitting in a chair and loved it. It inspired me to stick my toe into stretching a bit more and try Desk Yoga. Luckily, it only took 4 minutes and doing this regularly over time can have a positive impact on your flexibility.
Conclusion for Easy Hobbies for Men and Women to Add to Their Lists
Though there are numerous hobbies for men and women, the ones mentioned are easy to do at home or are fairly easy to access in general. In my opinion, the best hobbies are practical and easy to pick up at any time. Also, they can end up being one of the best bucket list ideas too. And, if you don't have to leave your home, that can be a big plus! You can have a few under your belt with little effort.
This post was originally written in November of 2020 and has been updated.
Now I'll ask you:
What are the coolest hobbies to have?
Related Articles for Hobbies & Fun Things to Do at Home: