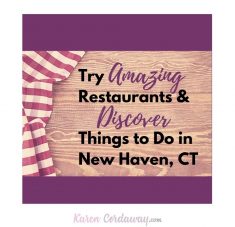 There might be affiliate links in this post. If you click on a link and make a purchase, I receive a small commission. Read my disclosure policy here.
New Haven food is where it's at. If your stomach isn't growling yet, wait until you read about some of the best food in New Haven, CT.
Though my website highlights how to make a list of dreams for the future and everyday bucket list things to do now, I also like to offer my readers value by providing mini travel guides. Eating at a variety of different restaurants and finding fun things to do in New Haven, CT was hard work, but someone had to do it.
What is New Haven CT famous for?
New Haven is a little city famous for housing Yale University. It's also known for its historical significance, art galleries and great restaurants. This college town is an interesting destination to visit any time of year.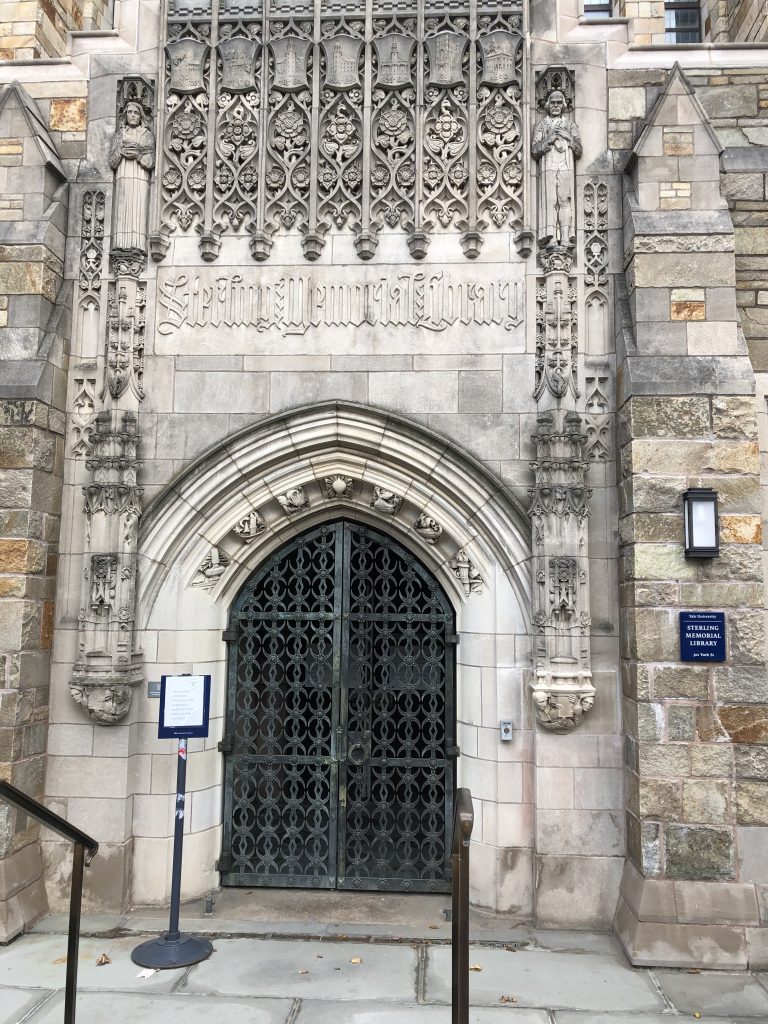 New Haven Food for Lunch and Dinner
New Haven is home to many incredible restaurants, both casual and fancy, that spotlight cuisine from all over the world. I put together some of the most mouthwatering food options that your taste buds might just do jumping jacks.
American Restaurants in Downtown New Haven, CT
Though you can go to many of these places at dinner time, I think of them as casual spots to get lunch.
The Little Salad Shop is right next to Olea restaurant on 45 High Street (see romantic restaurants below). It's another small spot for healthy takeout. Order a salad online or in-person customized to your liking.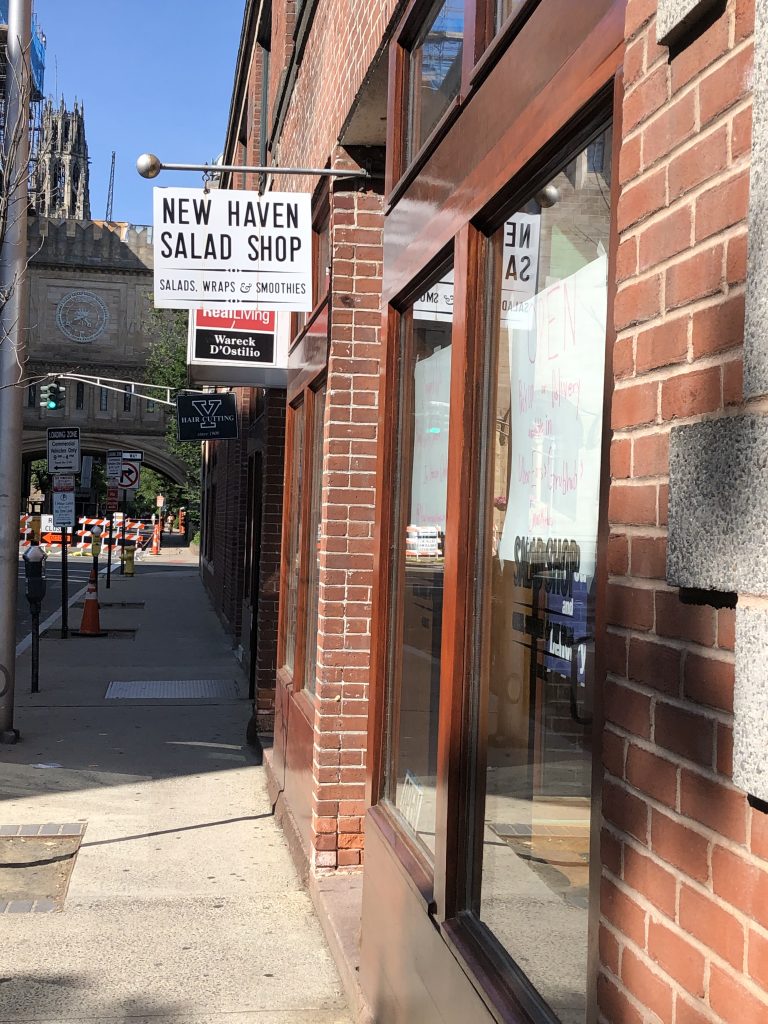 I opted for a Summertime Salad. It's mesclun lettuce tossed with strawberries, edamame, apple and topped with craisins, almond chips and sunflower seeds. Raspberry vinaigrette is the suggested dressing, but you can get what you like.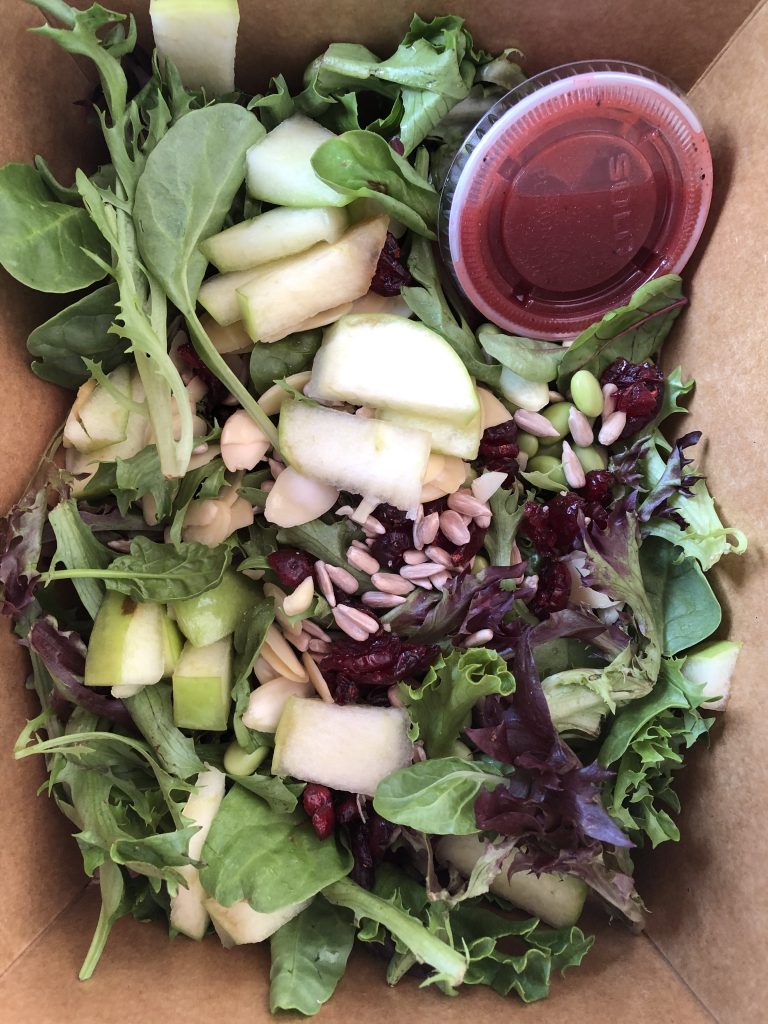 They also offer warm salads such as pesto, tinga or grilled salmon. Choose from their salad menu or put together your own options from a vast array of ingredients a la carte style. This restaurant also serves wraps and smoothies.
Romantic Restaurants in New Haven, CT
Although many of these places would be great for a date night, I think that these four would fall into the romantic restaurant category. No matter where you decide to go, you'll find some of the best food in New Haven.
American Restaurants
Mexican Restaurants
Chinese Restaurants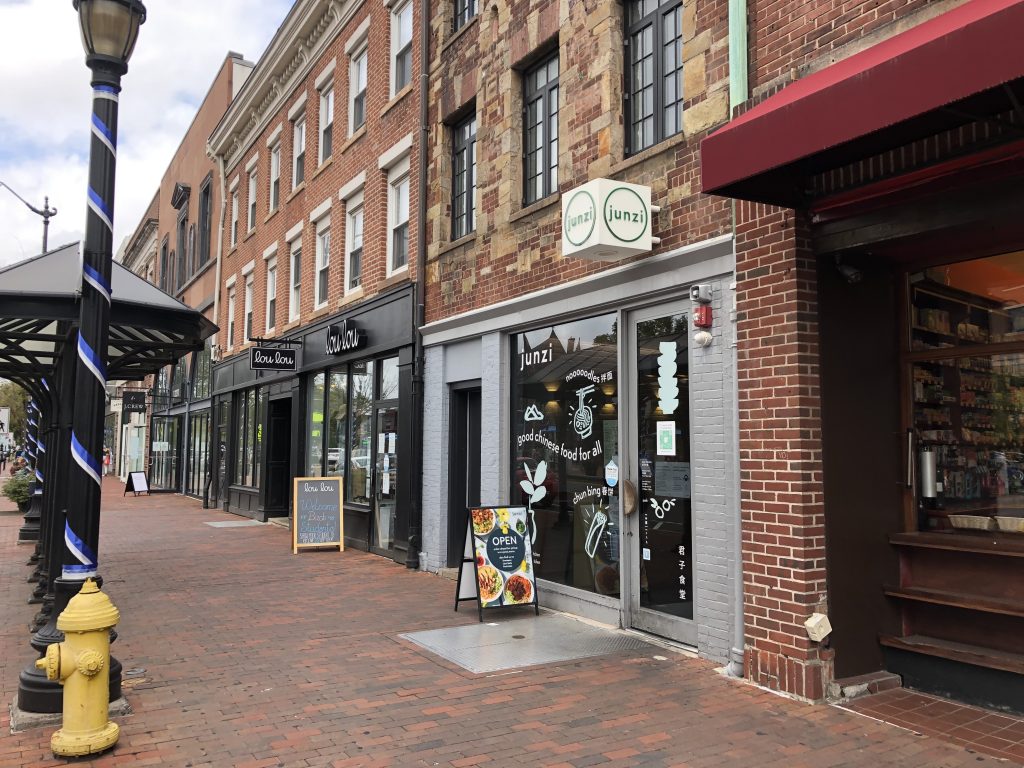 So what are some good bucket list ideas while in the Elm City? If you're looking for Chinese food in downtown New Haven, Junzi is one of the best restaurants in New Haven, CT for casual Chinese cuisine. Located on 82 Broadway, it's a small, casual spot for healthy, Northern Chinese food.
Order a noodle or rice bowl with meat, vegetables and a sauce. You can also opt to put the same ingredients into a wrap called Chun Bing.
Though everything looked tasty, I asked a staff member what he recommended. He explained how all the items are meant for you to mix and match so that any combination tastes great together. It's similar to how you would order at a Chipotle restaurant.
I chose a rice bowl with beef and a traditional egg and tomato sauce as a gluten free option. Though I was still unsure of what to try, I topped it with sprouts, pickled cabbage and cucumbers per the staff's recommendation. It was very flavorful and a refreshing surprise.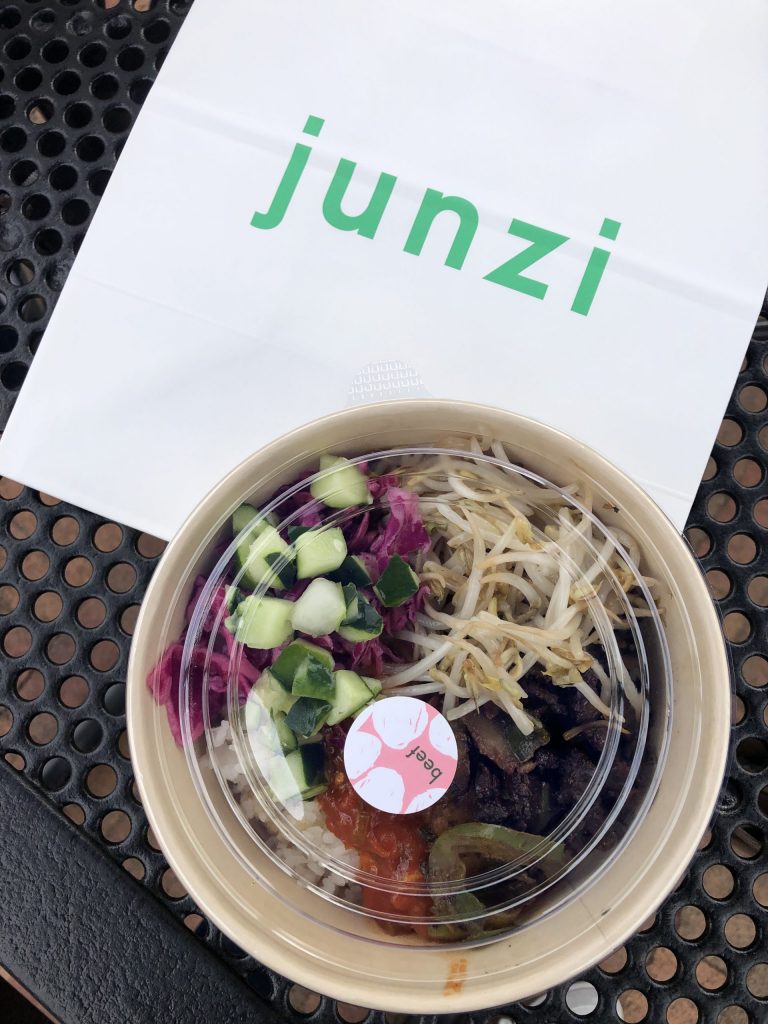 My husband enjoyed a rice bowl with firecracker chicken and jaja black bean sauce. He added bbq squash, sprouts and pickled cabbage and was equally impressed with his meal. We were both excited to discover a new favorite restaurant.
There's ample outdoor seating on the cement island that sits in the middle of Broadway. It's a lively spot to eat, relax and people watch. We were fortunate to listen to familiar songs, played live by a saxophonist on the corner of York and Broadway. It's always fun to take part in the New Haven Food scene.
Plus, if you're searching "New Haven food delivery", this restaurant should surely show up. The site boasts about their lunch cart that "zero-fee delivery, hassle-free lunch pick up, without even leaving your building."
Other Types of New Haven Food
What is there to do in New Haven today?
New Haven isn't just a place with awesome restaurants, there are interesting places to see too. Check out this video to catch of glimpse of New Haven, CT. This was published back in 2019 so some things might be different, but it still conveys the overall vibe of the area.
If you're poking around town and want something fun to do during the day, consider visiting one of New Haven's art museums.
Check out Yale's Art Gallery on 1111 Chapel Street and get up close and personal with drawings, prints and other artwork by Pablo Picasso and well-known artists. There's also a vast array or Asian, African, Indo-Pacific art and much more.
Also consider visiting the Yale Center for British Art on 1080 Chapel Street too. It's easy to hit both places in a day since they're on the same street and close to each other.
Located on 121 Wall St. in New Haven, I learned from their website that this Yale Library was gifted by the Beinecke family back in the 60's. It houses work by Benjamin Franklin, Charles Dickens and Goethe to name a few.
Check to see if you can go on a tour in-person or take a peek at their online exhibits such as Harlem Renaissance Portraits, portable medieval manuscripts and many others.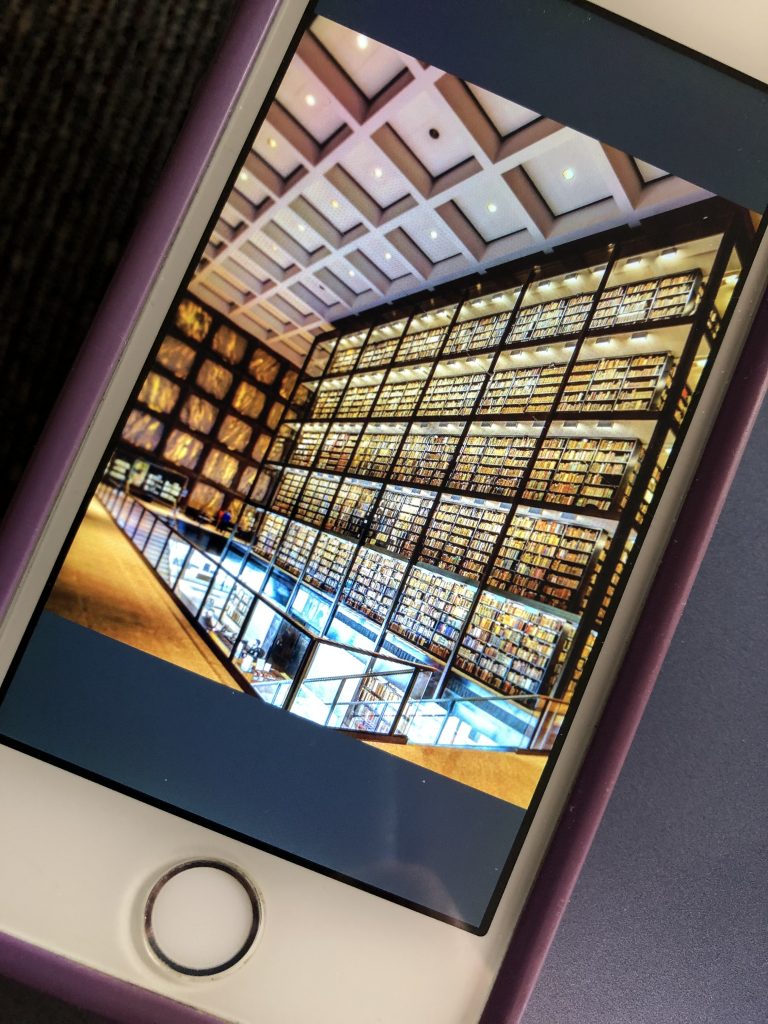 Unlike other styles of lighthouses, Connecticut's octagonal-shaped ones are unique to the state. The one at Light House Park was made of sandstone and built in 1847. It stands almost 100 feet above sea level and guided ships on Long Island Sound.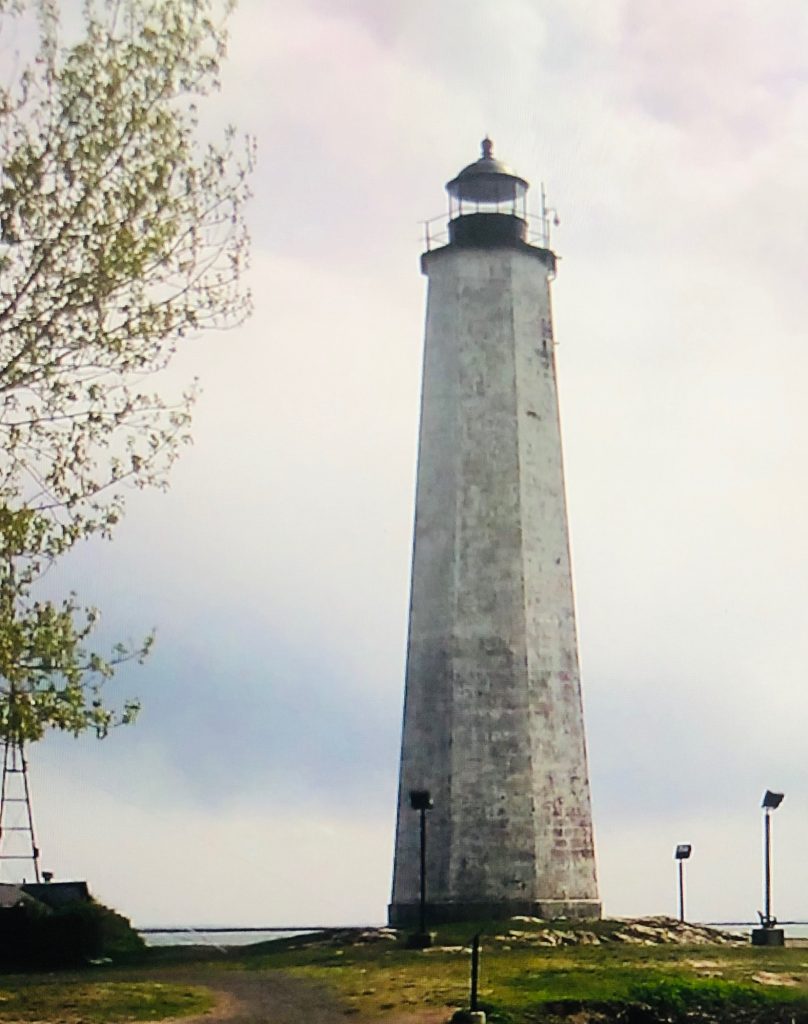 The NewHavenCT.gov site boasts that out of 10,000 carousels that were in use back in the 1920's, the one at Light House Point Park "is one of less than 100 still in use today."
What is there to do in New Haven at night?
Though many of the restaurants mentioned are great for lunch, they make awesome dinner spots too. New Haven also has a bar scene on Crown Street and a few other spots downtown. In addition, there's the Shubert Theater that normally hosts musicals and other performances, however you have to see what is currently open due to Covid-19.
Conclusion for Best Food & Attractions in New Haven, CT
Whether you're living in the Nutmeg State, visiting for awhile or you're here to tick a day trip in Connecticut off of your bucket list, be sure to grab something to eat at one of the restaurants in downtown New Haven, CT and catch some attractions during the day.
Related Articles for Things to Do