Simple Bucket List Ideas: 5 New Things to Try
Looking for simple bucket list ideas? Check out these new things to try. Whether it's exploring new classes, practicing a language, or trying new hobbies, there are plenty of ideas to test out.
In this episode of the Everyday Bucket List Podcast, discover these tangible ideas to do without having to go very far.
Prefer to listen elsewhere? Here's the same episode on: Apple or Spotify!
It takes a great deal of time and energy to create episodes. In order for me to make great content for you, some of the resources below have affiliate links. If you purchase something through a link, I would make a small commission at no additional cost to you.
Today's Everyday Bucket List Episode
I'm happy to share Simple Bucket List ideas: 5 New Things to Try on the Everyday Bucket List Podcast!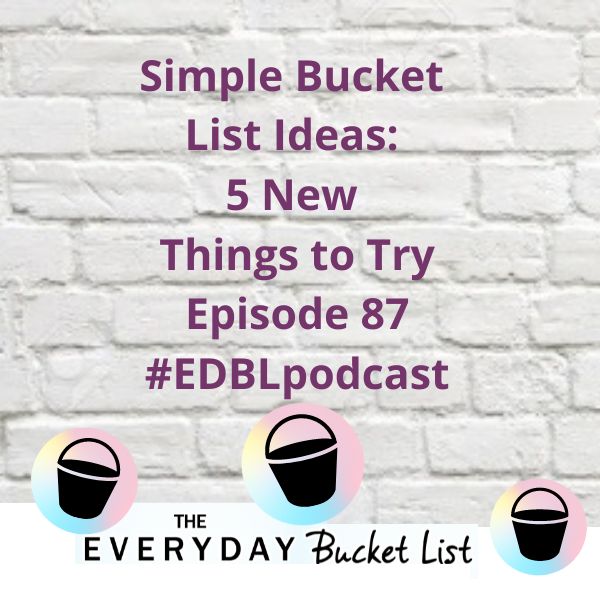 Here's What You'll Learn From Simple Bucket List Ideas: New Things to Try
If you're scratching your head wondering:
What new things can I try in life?
What should I try this year?
Get 5 ideas for new things to learn
What new things I can try in life?
In life, it's important to continuously seek new experiences and embrace change. Trying new things can bring excitement, personal growth, and broaden your perspective.
Whether it's exploring a new hobby, traveling to a different destination, or stepping out of your comfort zone, embracing the unknown can lead to incredible opportunities and a more fulfilling life.
What should I try this year?
From learning a musical instrument to trying new cuisines, from attempting adventure sports to volunteering for a cause, there is a world of possibilities waiting to be explored.
Why not try something for the first time? You never know what amazing experiences and memories might await you.
If you're wondering "what should I do for fun?" There are always new hobbies to take on and new things to learn.
Here are simple bucket list ideas: 5 new things to try in your own area:
1. Take classes in-person
Taking an in-person class for fun can be a great way to explore new interests and expand your knowledge in a structured environment. Whether it's a cooking class, a self-defense workshop, or a woodworking course, these classes allow you to learn from experienced instructors and connect with like-minded individuals.
It provides an opportunity to step out of your comfort zone, challenge yourself, and develop new skills while enjoying the social aspect of learning with others who share similar passions. So why not sign up for a class and embark on a journey of personal growth and enjoyment?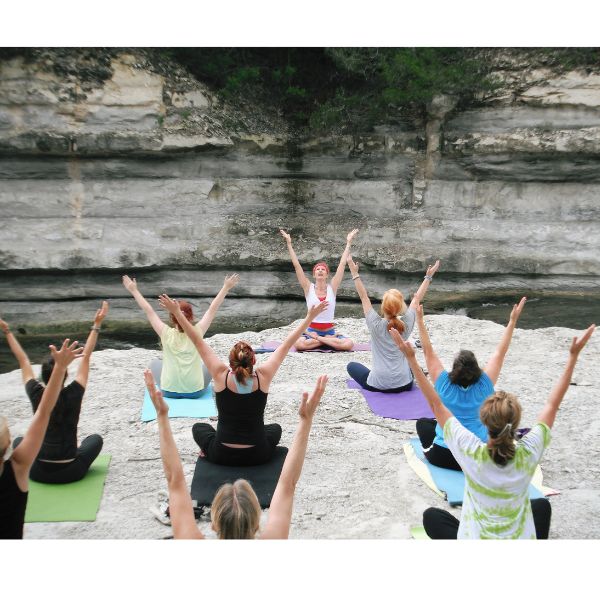 2. Take classes virtually
Taking a class virtually offers numerous advantages and opportunities. Firstly, it allows for flexible scheduling, as you can attend classes from the comfort of your own home.
Secondly, virtual classes often provide access to a wider range of courses and instructors from all over the world. Thirdly, it eliminates the need for commuting and associated expenses, making it a more cost-effective option.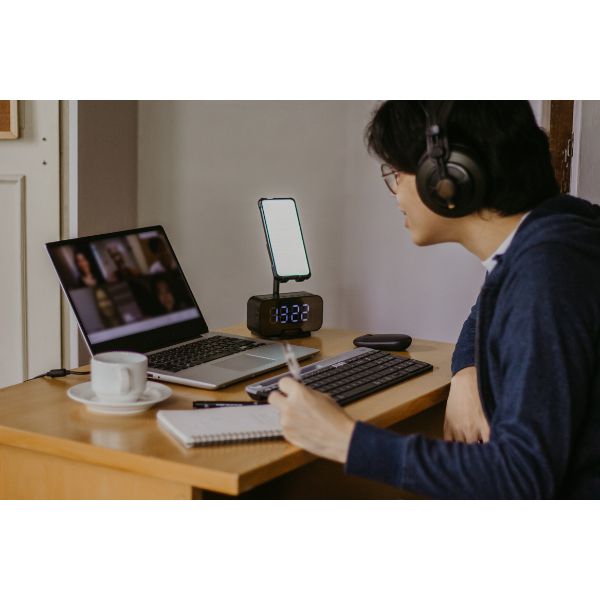 Fourthly, virtual classes encourage self-discipline and time management skills, as you have to manage your own study schedule. Lastly, virtual classes foster a sense of inclusivity, as they provide a platform for individuals from diverse backgrounds to come together and learn.
3. Discover new hobbies and make a difference while volunteering
Whether in person or virtually, platforms like VolunteerMatch.org offer a wide range of opportunities to help others. From making quilts for patients to connecting with seniors through calls or video chats, there's something for everyone. Explore categories like advocacy, animals, and arts to find a meaningful way to spend your time at home.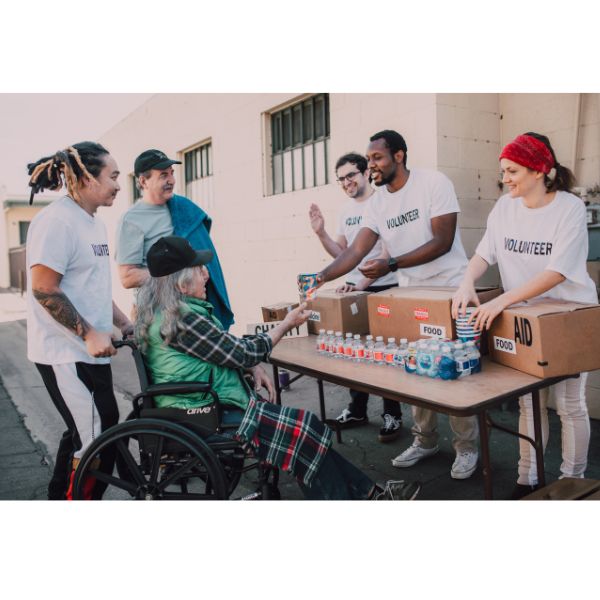 4. Learn a new language without leaving your area.
You don't need to travel abroad to learn a language. Find language partners close to home or virtually and practice regularly to improve your skills.
Use tools like Duolingo and Lingo Pie to make it happen. If you need a push and have a bit of a gamer in you, try out Duolingo. Whether you're a beginner or need to brush up on your language proficiency, this can be the perfect way to stay consistent and practice regularly.
informal practice with a native speaker is the best way to learn. Embrace technology and start your language learning journey today.
5. Find an intercambio
Improve your language skills with an intercambio. If you want to practice speaking a language, an intercambio is a great option. It's a language exchange where you teach someone your native language while they teach you theirs.
Whether it's a casual one-on-one session or a group setting, you can easily find intercambios in person or virtually. Connect with native speakers on platforms like Zoom or Facetime to enhance your language learning experience.
Set something up on Zoom, Google Meet or Facetime. While calling by phone is an option, in my opinion, it can be harder to learn that way. Body language, gestures and looking at the person can influence how much you comprehend what they are saying. Start searching today.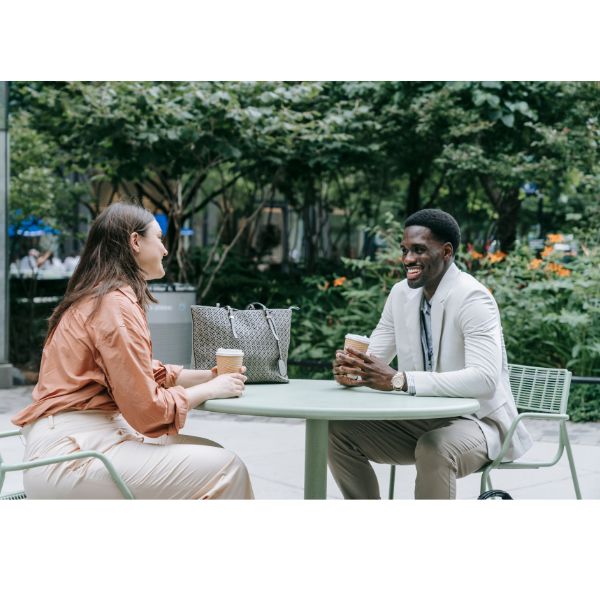 Conclusion for Simple Bucket List Ideas : 5 New Things to Try
In conclusion, there are endless possibilities for new things to try. From taking fitness classes to learning a new language, there is something for everyone to enjoy. So make the most of exploring something new.
If you're planning to try out one of these ideas, I'd love to hear about it. Send me a message on Twitter @KarenCordaway. If you still find it hard to connect the dots becasue of money, get a copy of The Everyday Bucket List Book!
Subscribe on Apple Podcasts , Spotify or Stitcher today!
Links mentioned in this episode:
Related Episodes