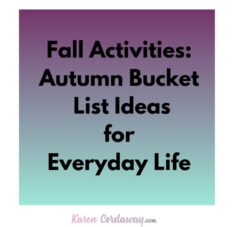 There might be affiliate links in this post. If you click on a link and make a purchase, I receive a small commission. Read my disclosure policy here.
Did someone say fall activities? Get ready to embrace the autumn season with a fun-filled list that's perfect for adults, kids, and families alike! As the leaves start to change colors and a crispness fills the air, there's no better way to celebrate fall than by heading out and ticking off all of these fall bucket list ideas.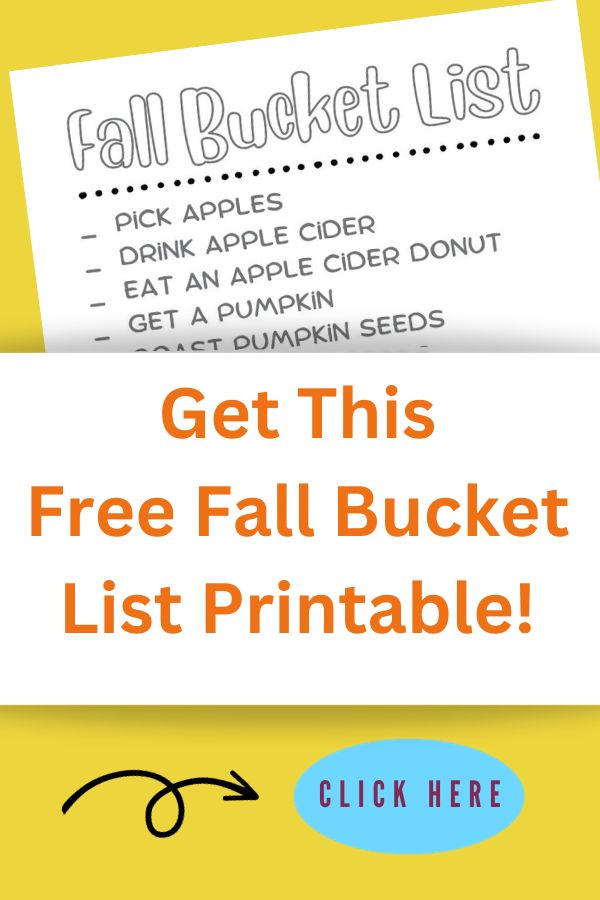 1. Go apple picking
For adults seeking a break from their daily routine, apple picking offers a refreshing, simple escape. It allows you to reconnect with nature while enjoying the simple pleasure of plucking ripe apples straight from the trees. Plus, it's a great opportunity to indulge in some quality time with friends or loved ones.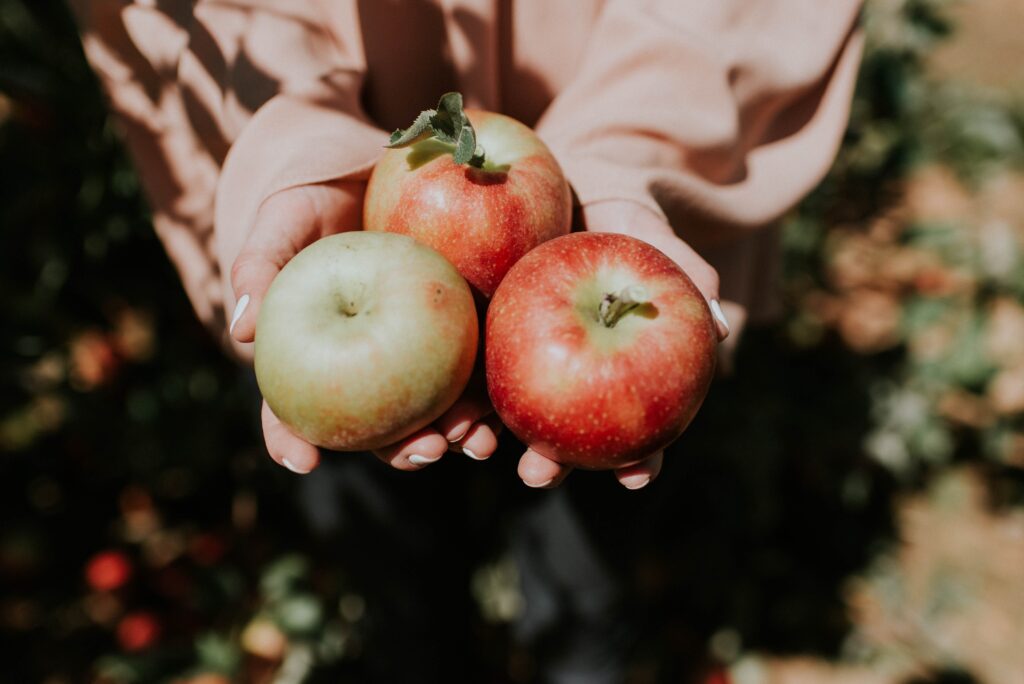 Kids will absolutely love this adventure too! They can explore the orchard, learn about different apple varieties, and experience firsthand where their favorite fruit comes from. It's an educational and interactive activity that will leave them with lasting memories of autumn.
2. Drink apple cider
Are you ready to tantalize your taste buds with a refreshing and healthy beverage? Whether you head to a store or make this delicious drink from scratch, it's a must-have during the fall season.
From its crisp and tangy flavor to its numerous health benefits, apple cider is a must-try for everyone. Sip your way into fall with an irresistible apple cider!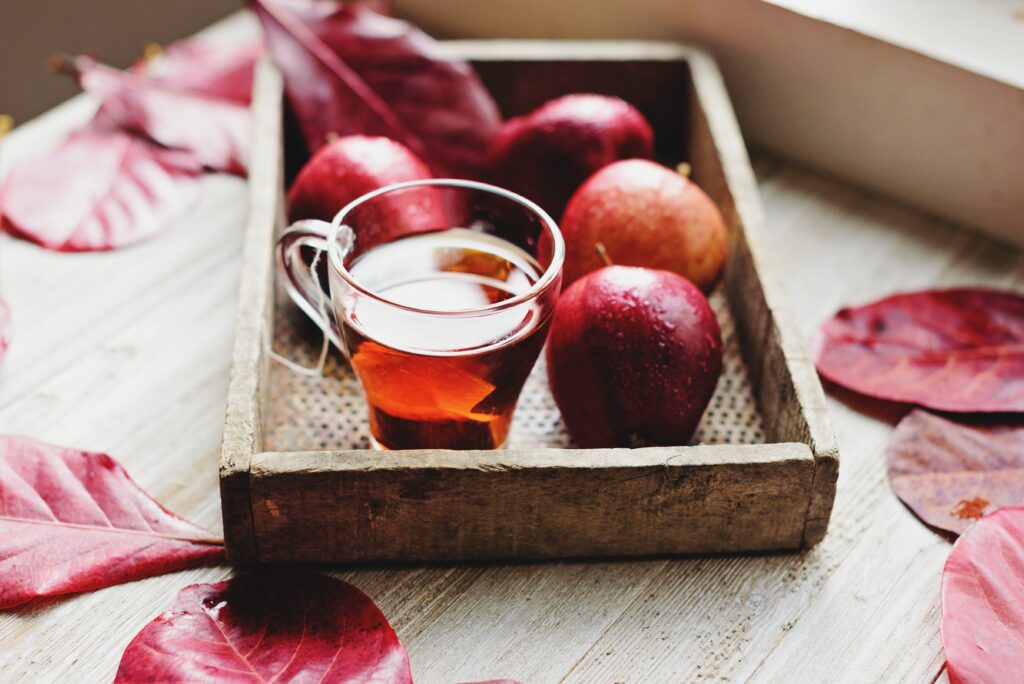 3. Eat an apple cider donut
It just wouldn't be right if you had an apple cider drink, but skipped the apple cider donut! From their irresistible aroma to their delectable taste, these autumn treats are a must-try for every donut lover out there.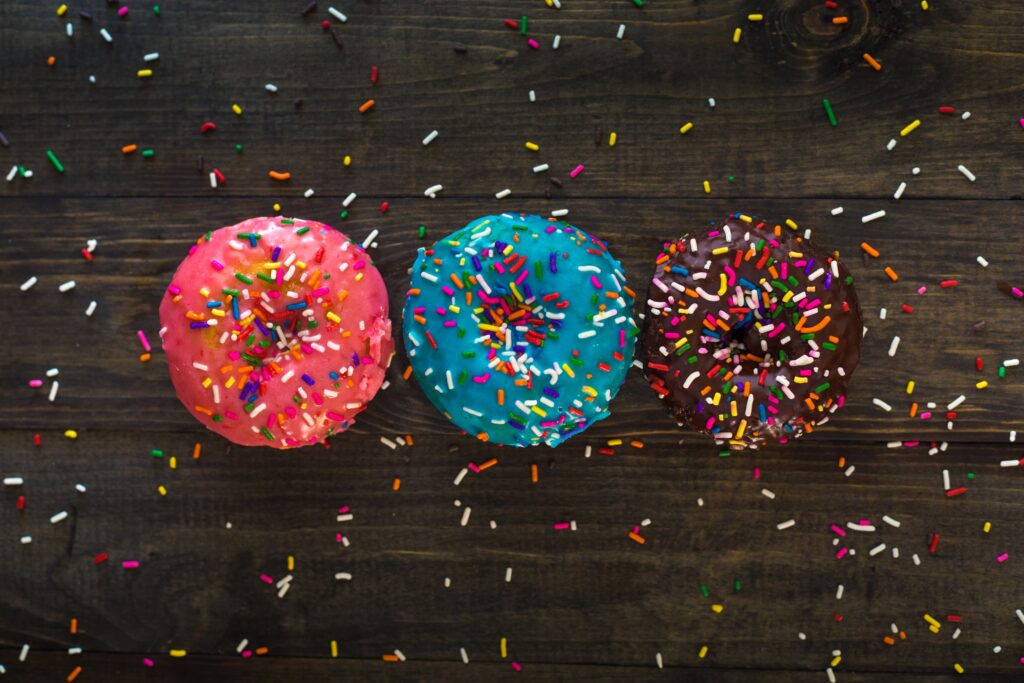 Indulge in the perfect blend of sweet and spicy flavors that will leave you craving for more. Don't miss out on this delightful fall activity – grab your friends, head to the nearest apple orchard, and treat yourself to the best apple cider donuts around!
4. Get a pumpkin
Are you ready to completely embrace the autumn spirit? Then get a pumpkin! From decorating your home to indulging in delicious pumpkin treats, this versatile and vibrant fruit will add a touch of magic to your fall season. Don't miss out!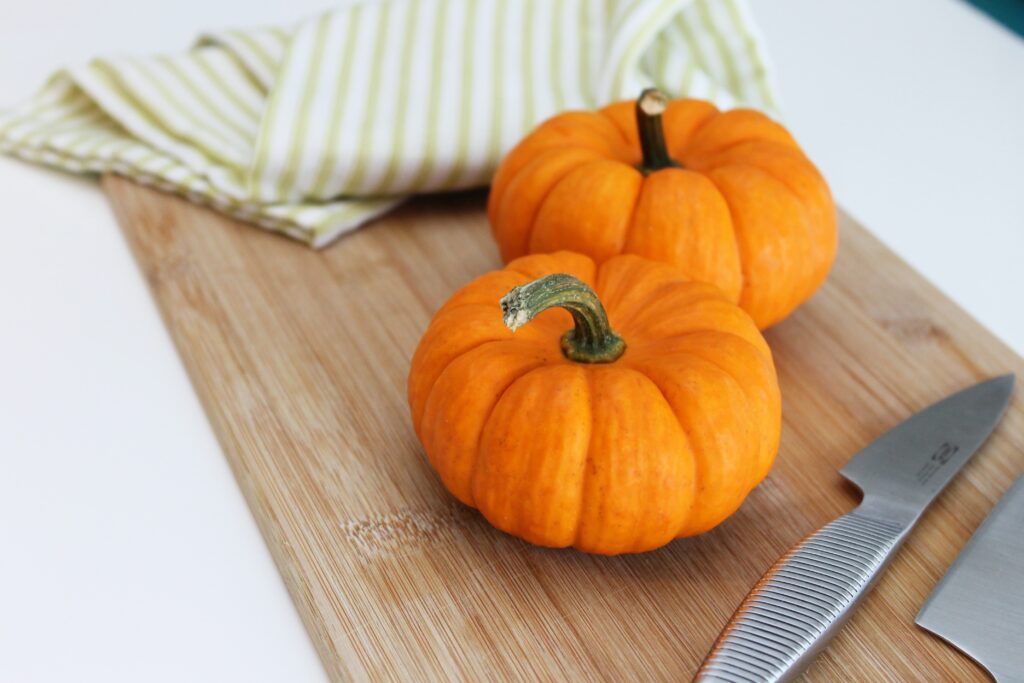 5. Roast pumpkin seeds
Are you ready to take your snacking game to the next level? Get ready for a crunchy and delicious treat that is not only packed with flavor but also loaded with essential nutrients. Try this simple yet satisfying snack that will leave you craving for more!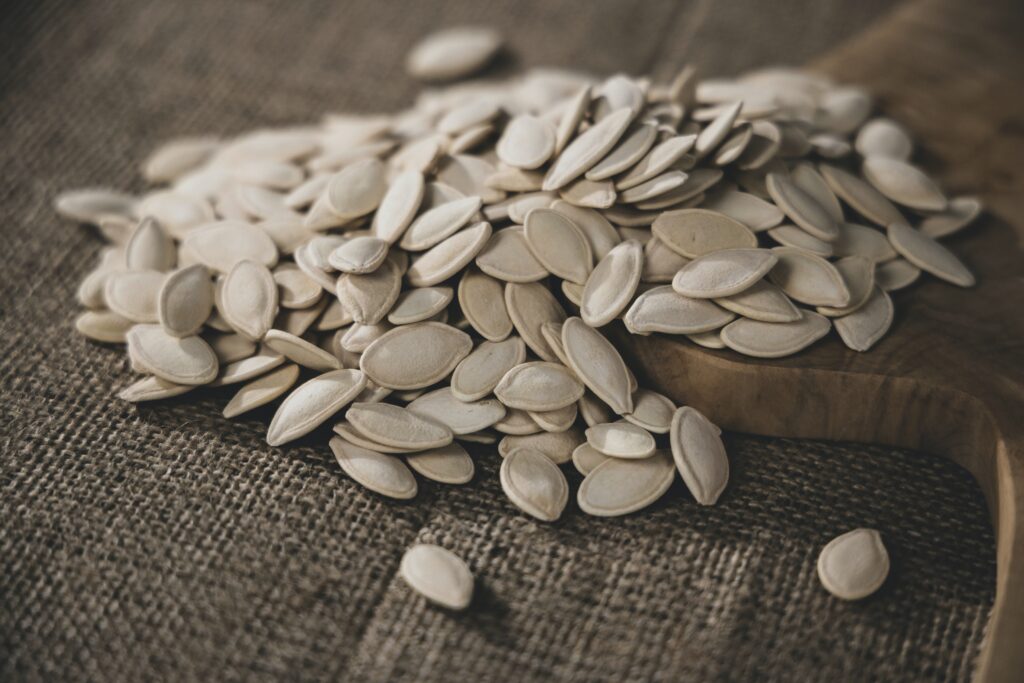 6. Eat pumpkin bread
Get ready to indulge in the ultimate fall treat! From its warm and comforting flavors to its delightful aroma that fills your home, you won't be able to resist the temptation of this delicious fall activity. So grab your apron and let's bake up some pumpkin bread magic together!
7. Drink a pumpkin spiced latte
Are you ready to embrace the cozy vibes of fall? Sipping on a delicious latte is the best fall activities for adults and maybe even for kids & families minus the espresso.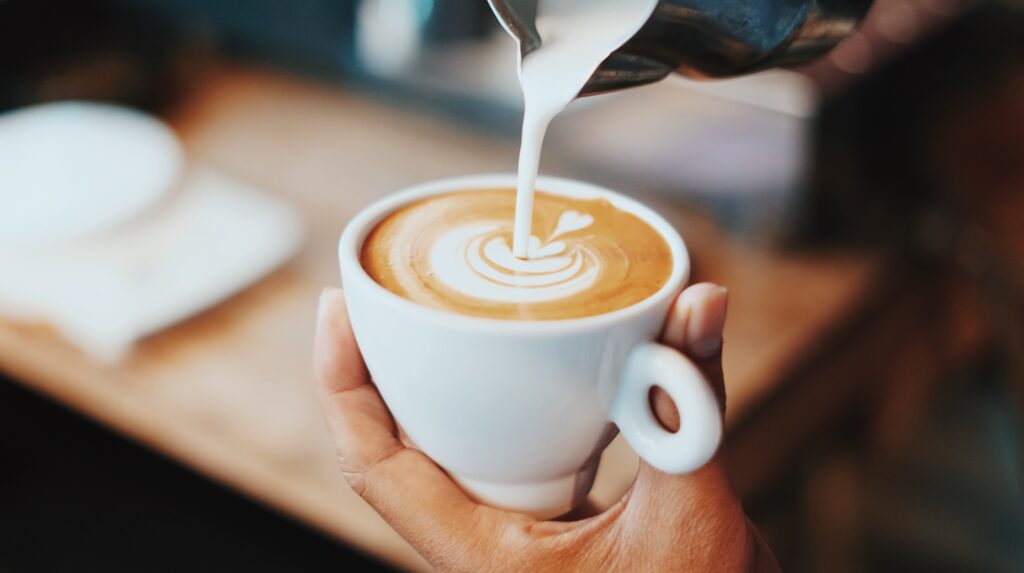 From the comforting flavors to the warm ambiance of coffee shops, discover why indulging in a latte will make your fall season even more delightful. Get ready to treat yourself and elevate your autumn experience with every sip! You can even attempt to make it at home too.
8. Watch the leaves change color
You can't fully take in what fall has to offer without seeing the leaves change color. Oh, the magic of autumn! Partake in the breathtaking beauty of nature by watching the leaves change color.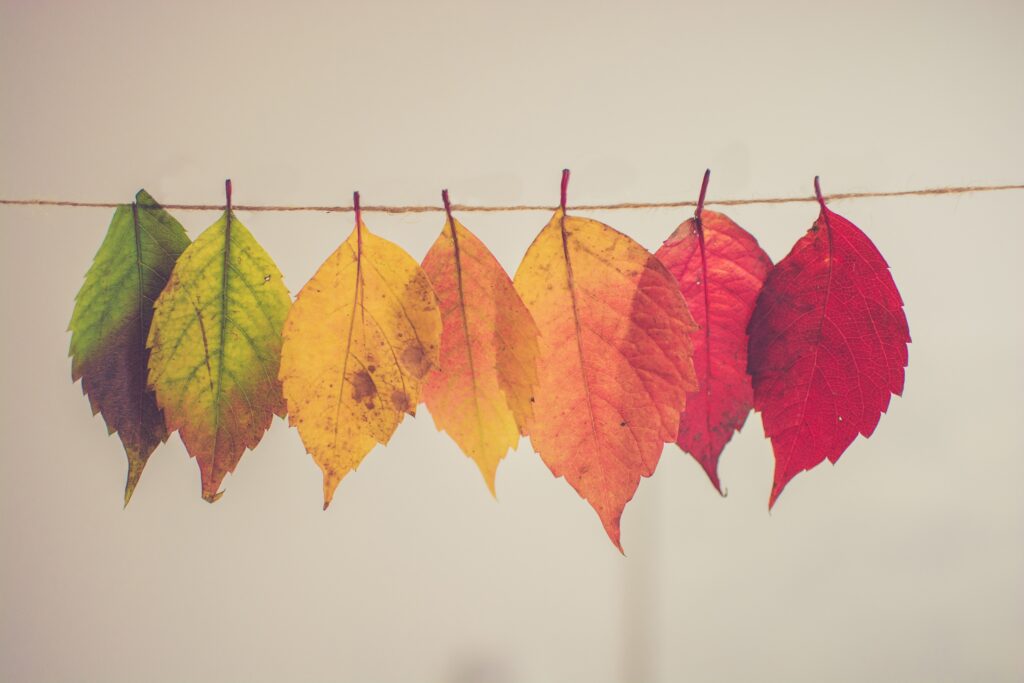 It is truly one of the most incredible fall activities (if not the ultimate). From vibrant hues to crisp air, you'll discover why this seasonal spectacle is an absolute must for your bucket list.
Celebrate the wonders of fall! If you live in New England or will be traveling there soon, check out my podcast episodes. You can experience the fall foliage and find other fun things to do during your trip. Here are episodes about Vermont, Massachusetts, Maine, Connecticut, New Hampshire, Rhode Island (Newport and Providence are 2 of my faves).
9. Take a scenic drive
One of the best ways to see the fall foliage is by hopping in a vehicle. Whether you're planning an outing with just adults or you have kids in tow, explore the vibrant colors and stunning landscapes that autumn has to offer.
From winding roads surrounded by golden leaves to picturesque vistas that will leave you in awe, this is undoubtedly one of the best ways to embrace the magic of this season.
10. Attend a bonfire (or host one)
Cozy vibes loading here! Attending a bonfire is one of my favorite fall activity (minus the mosquitoes, of course). Discover the warmth of crackling flames, the delightful scent of burning wood, and the joy of gathering around with friends and loved ones.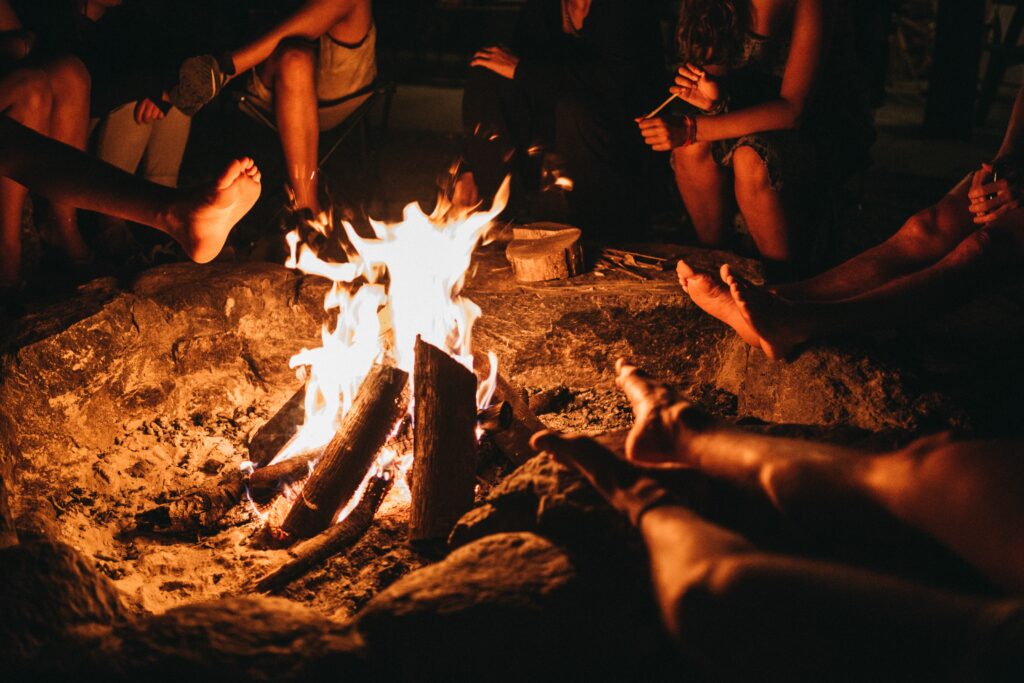 Don't miss out on this unforgettable experience that will leave you feeling refreshed and connected to nature. Let's light up those bonfires and create lasting memories to cherish.
11. Make s'mores
Jump into a truly fun and delicious activity that perfectly captures the essence of this season. From gathering around a crackling fire (or making s'mores indoors) to roasting marshmallows and sandwiching them between graham crackers and chocolate, this timeless treat will surely bring joy and warmth to your autumn adventures.
Don't miss out on the chance to create unforgettable memories with friends and family while indulging in the sweet satisfaction of s'mores!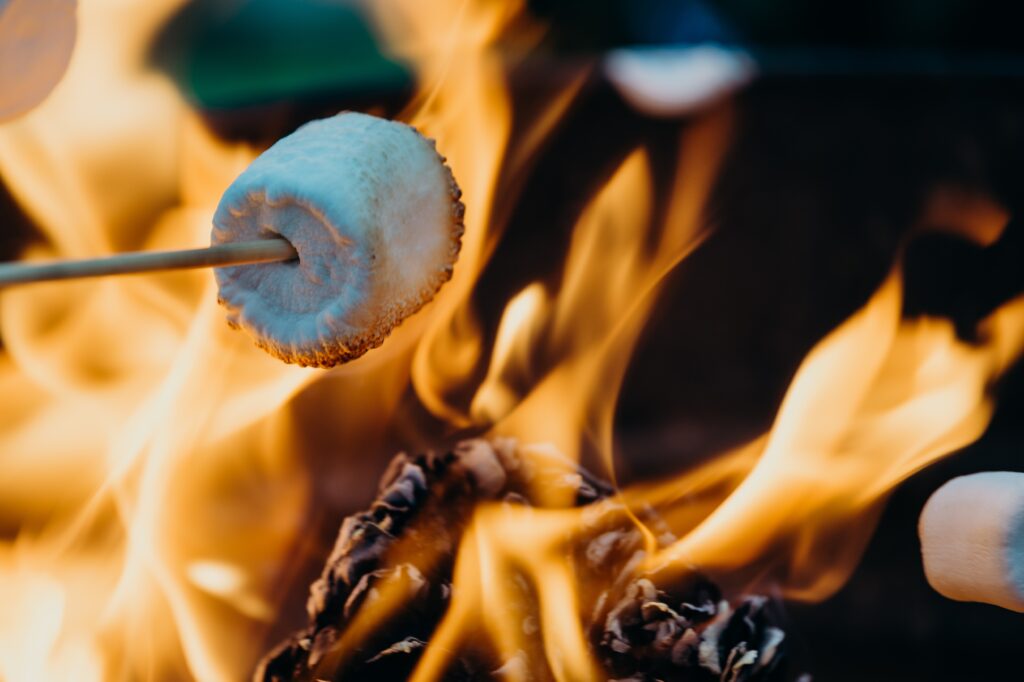 12. Go on a hayride
Hayrides are what fall is known for! Riding around seeing a farm, orchards or nature's beauty in general, it's an opportunity for bonding and creating traditions that can be passed down through generations.
It can also just be a one-off bucket list goal if that suits you better.
Head out to your nearest orchard – it's time to go on a hay ride! Enjoy one of fall's most beloved activities. Don't miss out on this delightful adventure that promises fun for all ages.
What is your favorite fall activity?
Conclusion for Fall Activities
Take advantage of all the fall activities you can do this season before it slips by. Try out at least one of the ideas above or attempt to do all of them. So get out there and start checking off all of these fall bucket list ideas today. It can even become a seasonal tradition where you make lasting memories. Get your fall activities bucket list printable here.