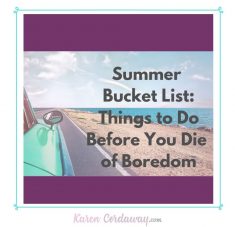 There might be affiliate links in this post. If you click on a link and make a purchase, I receive a small commission. Read my disclosure policy here.
Watching Netflix on the couch in the air conditioning might be relaxing.
But if boredom sets in, you might feel totally restless.
If you're not sure where to start, no worries.
My friends and I have you covered.
We came up with what to do when you're dying of boredom.
Take advantage of the warm weather and get creative with these ideas that you can easily cobble together into a summer bucket list if you like. 
Before I get into the ideas and the planning part, I just want to explain this first. In an effort to have an interesting headline for this post, I wanted to exaggerate a bit by using the phrase "die of boredom."
Though I knew I wouldn't find anything explaining why boredom can kill you, my curiosity got the best of me.
Can you actually die of boredom?
After doing a little research, turn outs that boredom may be indirectly tied to how long you live. Research cited in a Psychology Today article explains that "civil servants who reported being bored were 2.5 times more likely to die of a heart problem than those who hadn't reported being bored."
Who knew?
Though there's no real direct link explaining that it's actually possible to die of boredom, it's good to know.
How to Plan Some Things to Do Before You Die of Boredom
Looking for something new to do in the moment is the equivalent of channel surfing when watching TV and you can't find anything good to watch. It can waste time and leave you doing something second-rate. Not everyone is a born planner, but a little time and effort can go a long way.
Create a Vision for Your Summer Bucket List
Roy T. Bennett once said, "Be brave enough to live the life of your dreams according to your vision and purpose instead of the expectations and opinions of others." Make a digital vision board or the old-school vision board 1.0 with your own unique and realistic bucket list. 
If you're super nerdy like me, and feel the need to organize your ideas, you can even break them into different bucket list categories. This can more readily put you on a path to fulfill your dream list ideas both big and small and NOT die of boredom. Before you begin creating one, follow what I call the B.U.C.K.E.T. method for better bucket listing.
Consider Nature-related Things to do Before You Die of Boredom
One must-do bucket list category to try during the summer is reconnecting with Mother Nature. It's very beneficial for a number of reasons such as getting sunlight for vitamin D purposes, getting fresh air  and it helps you achieve a greater sense of calm.
Studies show that reconnecting to the great outdoors is linked to higher rates of happiness. An article by Harvard Health Publishing explains "Research in a growing scientific field called ecotherapy has shown a strong connection between time spent in nature and reduced stress, anxiety, and depression." Now more than ever may be the best time to get outdoors and lift your mood.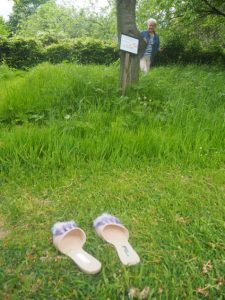 Samantha Own-Stoddart from SOSTravel.co.uk enjoys trying new things, one of which is getting back to nature. She explains how "it's so nurturing especially in tough times like now."
She suggests walking barefoot on the grass and being in the moment while doing so. Be sure to "feel the experience rather than just doing it." She also recommends picking strawberries and even going on a car picnic.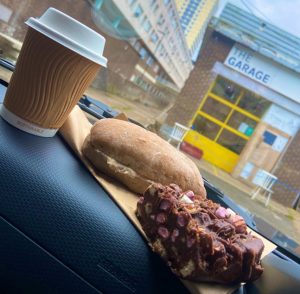 If you have to stick close to home, consider fixing up the backyard. Invest in a gazebo, hammock or another outdoor patio item. If you're one for camping, set up a tent, roast hot dogs and s'mores on the grill. 
Try Other Ideas That Are Good for Your Health
We're living in stressful times. Now, more than ever, is the perfect time to take better care of yourself. Try some at-home self-care activities, follow a wellness tracker or take a stab at journaling about the dream list ideas you complete.
Add funny bucket list ideas to your summer bucket list too. A good laugh can lift our spirits and as Ricky Gervais says, "If you can laugh in the face of adversity, you're bullet-proof." Here are some silly ideas to try out.
Cartoonize yourself
While you're deciding what photo to choose, check out these sites around the web to turn yourself into a cartoon character. Try Bitmoji, Memoji, Befunky, Pho.to, Snaptouch and more.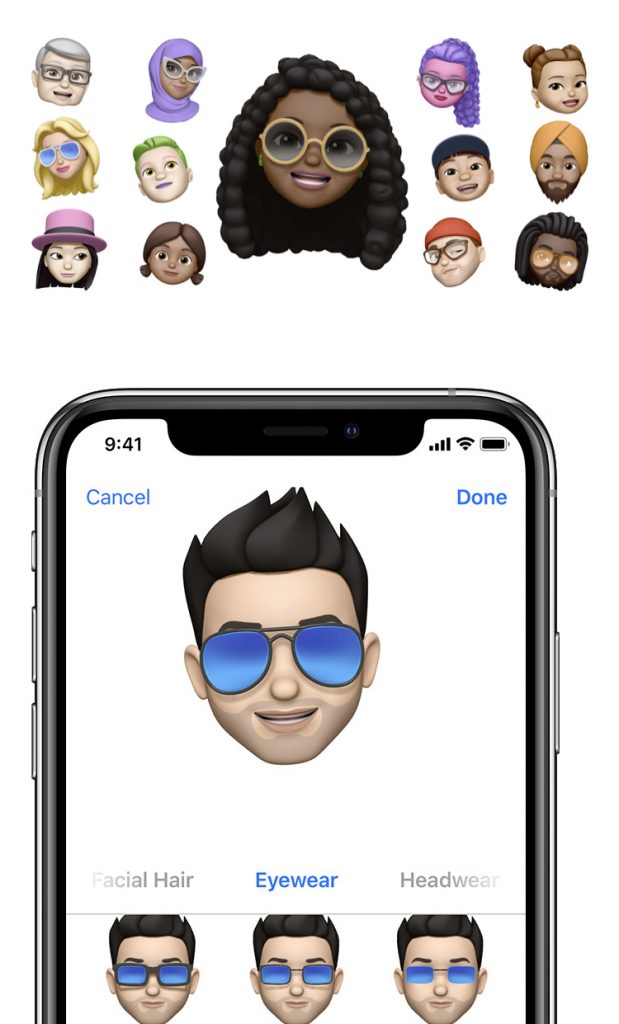 If you were ever envious of celebs who guest appeared on The Simpson's and got the opportunity to be Simpsonized and even immortalized to forever live in cartoon land on this long-standing, iconic show, you're in luck.
There's a site called TurnMeYellow.com where you can pay to have your photo cartoonized into a Simpson-like character. Prices vary depending on how many people you include in the portrait and whether or not it's a head and shoulders shot versus a full body one. It's also an additional cost if you decide to include a background.
Put other effects on your photos
Turn a photo from meh to magnificent using effects on Canva. Here's a photo of me on a bike. I played around with some of the effects and created these two photos. what starts out as funny, might even end up being artistic.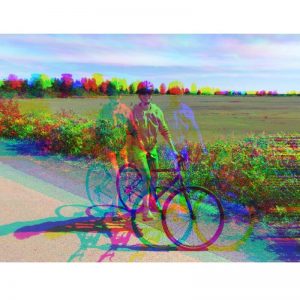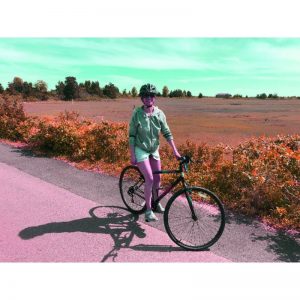 Try a new board game
Though some board games can be a little boring, play ones that usually give everyone a few laughs. Try out Charades, Pictionary and Telestrations for starters.
You also have to try Quarantine Bingo. Mark off spots on your printable bingo board if you've been guilty of wearing your pajamas all day, skipping a haircut or if you were caught cleaning a closet or two.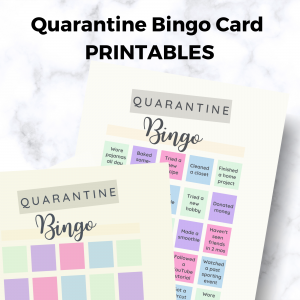 Handmade Things to Do Before You Die of Boredom
Making things by hand is also known to be therapeutic. Crafters have been claiming this for years and research cited in CNN shows promise that crafting can have "similar effect to mediation" and other benefits.
Here are some things to make by hand in the summer:
Decorate cloth napkins
Customize a set of cloth napkins. Get rubber stamps and fabric paint to stamp pretty designs onto the napkins.  The napkins will add interest to a table setting with your own artistic imprint. Check your local craft store to find out what materials and supplies work best.
Get your tie-dye on
Tie-dye isn't just for t-shirts. Try some of these tie-dye projects to create maxi dresses, tank tops, lunch bags, hoop art and more. If the ideas mentioned seem involved, look for easier projects. Start simple. There are even tutorials to learn how to tie-dye at home without a kit.
Make or purchase patches
Patches are all the rage and can be a fun way to express your creativity.  If you're wondering what to do with the patches, many people put them on:
Denim jackets

T-shirts 

Jeans and other articles of clothing made of denim

Cloth journals

Decorative Bulletin Board

Backpacks

Fabric supply pouches for pencils and pens, etc.
Purchase patches from your local craft store or create DIY patches using this tutorial.

Homemade Things to Do Before You Die of Boredom
Summer can be a little sweeter if you make something from scratch to stay hydrated. Add "making something to drink" to your simple summer bucket list.
Try something homemade to drink such as:
Classic freshly squeezed lemonade

Watermelon lemonade

Frozen lemonade 

Sun tea

Iced tea

Smoothies

Strawberry limeade

Coconut water 

Glow water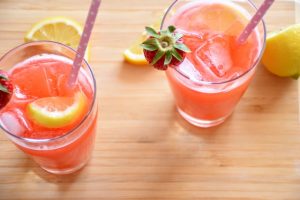 Make something to eat
Try homemade things that you wouldn't ordinarily make to eat like your own mango salsa, guacamole with black beans and corn, Hawaiian pizza or gazpacho. 
You can even try a salad bar at home. Get all the ingredients to your favorite salads and try a different salad every day by switching up the ingredients you add. 
Maybe you have a a buffalo chicken salad one day and a meat-less salad with strawberries, edamame and sunflower seeds the next day. Get a meal planner to plot out different types of salads you'd like to try.
Also, remember to make room for for treats with a simple recipe bucket list. Also, make refreshing desserts such as ice cream, gelato, snow cones and popsicles.
Make Something More Meaningful
Try simple and meaningful dream list ideas like framing a special moment or an achievement. You can even get one of those quote boards and find good short quotes that resonate with you.
You can also try unique bucket list ideas without even leaving your home through decorating. Put up a shelf and add a framed photo or put seashells you collected in a mason jar with beach sand.
If you follow Marie Kondo and have been decluttering away, Zina Kumok of ConsciousCoins.com suggests creating a separate box where you can store sentimental items. "My husband and I call this our memory box, which is a tote full of cards, pictures and other items. When we feel like being sentimental, we open the memory box and reminisce."
Maybe you want to follow a passion and get your side hustle off the ground. Eric Rosenberg, Founder of Personal Profitability explains that "Many people have ideas for businesses that they never actually get around to starting.
If you have an idea for a business you can run from home or online, now is the perfect time to finally get that side hustle started. All it takes to run a business, after all, is something to sell, someone to buy it, and a way to get paid."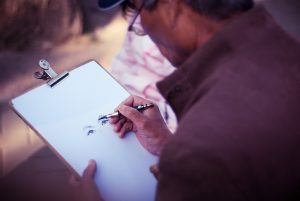 If all else fails and you just want to vent and say "Hey, I'm dying of boredom," maybe you can look up some "dying of boredom" memes or gifs on Tenor or Giphy. Post them on social to give your friends some entertaining content.
Conclusion
If you're still not sure what to do when you're dying of boredom or just a little bored at home, it can't hurt to just try something. Check out bucket list planning 101 to point you in the right direction.
Also remember,  it can't hurt to write down things that we aren't currently able to do, but want to do in the future. Jot down some summer bucket list ideas to do down the road while taking part in what you can do today.