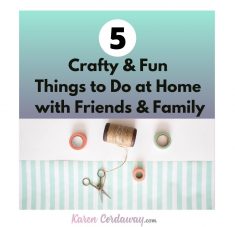 There might be affiliate links in this post. If you click on a link and make a purchase, I receive a small commission. Read my disclosure policy here.
Need a short list of fun things to do at home with friends and family? Then you landed on the right blog post. Hooray! I rounded up some crafty ideas to do indoors. You might have to get a few supplies in advance to have on hand, but you'll be ready when you need fun things to do when bored at home.
Try Fun Things to Do at Home with Friends & Family to Unleash the Crafter in You
If you aren't used to being inside the house for long periods of time or you're just out of ideas, it can leave you wondering, "What ARE fun things to do at home?" If any bone in your body has a little bit of a crafter in it, here are some fun activities to check out.
1. Punch Needling
Punch needling is very much a thing and qualifies as a fun thing to do at home at night, during the day or whenever the mood strikes. Whether you've been meaning to look into this or it is your first time hearing about it, it's worth a try.
What is punch needling?
According to TheSpruceCrafts.com "Punch needle embroidery is a form of embroidery that's also related to rug hooking. Instead of stitching through the fabric, punch needle pushes thread or yarn into the fabric, while keeping the needle on the surface."
Is punch needling easy?
Whether you're a complete novice or you have experience, add punch needling to your list of fun things to do at home. Though it takes some practice, you can learn the basic techniques to make pretty designs in no time flat. All you need are few supplies to get started and it doesn't require a lot of storage space for your projects.
If you know you'll see people soon and want something enjoyable to do together, this can be a great option. There are a variety of punch needle kits available. Unlike other craft projects, they don't take up a lot of space and can easily be stored.
2. Check out loop latch hook rag rug tutorials for fun activities to do with friends
How do you make a latch hook with a rag rug?
Did you know that rag rugs can be made from old t-shirts? I guess that's why the word "rag" is in the title. Duh! Before you ditch your duds, consider giving them a new life. Whether you use a scissor or a rotary cutter like one used for quilting, you can make a colorful rug to brighten up any room. This rug tutorial shows you how to cut the t-shirt strips and make the rug with tips along the way.
Here's a video for an alternative way to make a rag rug.
3. Knitting a chunky blanket can be a great option for what to do when hanging out with friends and family at home
If you see those cool blankets made with chunky yarn and wonder, "How long does it take to make a chunky knit blanket?" Country Living explains, "The 4-by-5-foot blanket takes about 45 minutes and requires about eight pounds of yarn."
Though I can't say I've seen a chunky knit blanket kit on Amazon where everything is measured and cut for you, they do have a variety of chunky yarn to choose from that's perfect for this project. Outside of a scissors, all you need is the yarn, your hands and some patience.
Here's a video tutorial on how to make a chunky blanket:
4. Make farmhouse style signs
The farmhouse look is still immensely popular. Why not set aside some time to stencil a sign or two? This can be that go-to idea when you're trying plan activities to do with relatives or figure out what to do when hanging out with friends at home outside, virtually or socially distant in-person.
Get some stencils for painting on wood with a variety of sayings on them along with some unfinished wooden pieces and make a bunch of gifts for the holidays or other special occasions. Give it as the main gift or tuck it inside of a DIY coffee gift basket. This will surely be a hit and you might just go down as the best gift giver ever.
Related Gift Ideas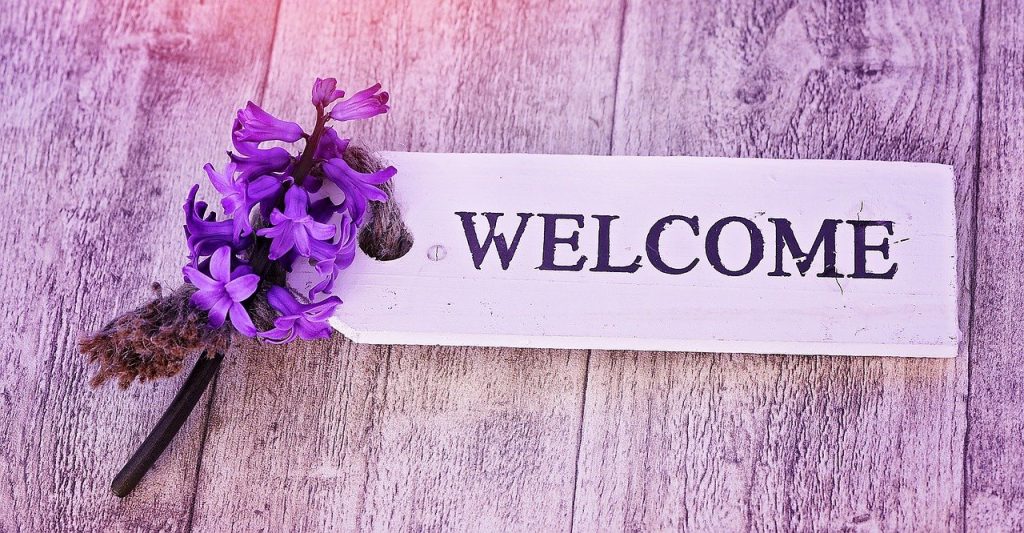 5. Tile something small when you have large blocks of free time
Tiling a pot or coaster can be very enjoyable. If you're looking for a long term project to do together, consider tiling a small table. Get inspiration from IKEA.
I've been an IKEA fan since the 90's. The good news is I just found out that they have their own secret blog where they house the best DIY tips. The bad news for me is it's all written in Swedish.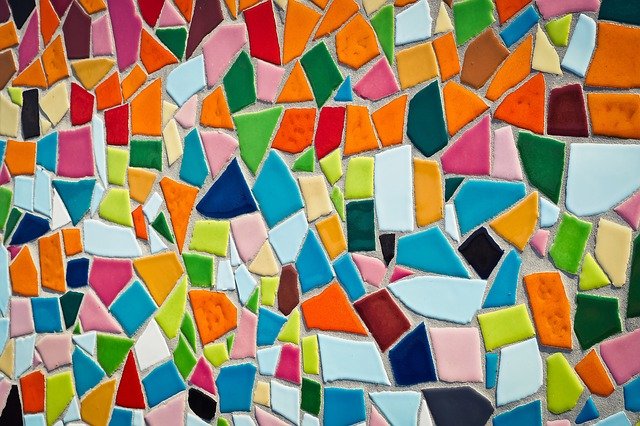 If you're like me and you don't know a lick of that language, copy and paste the text into Google translate and cross your fingers for a direct translation.
You can also follow the people over at Domino.com who spilled the beans on this secret and how to open the page in Google Chrome. Access the translate feature so you can "get ready to craft your way to a whole new space." Take a peek at IKEA's blog Livet Hemma today too and maybe you can find more simple bucket list ideas for friends and family too.
Conclusion for Things to Do with Friends and Family When Bored
Though sometimes plans go off course or bad weather happens, taking some time to plan in advance can help you have fun things to do at home with friends and family when the time comes. Instead of Googling your brains out for fun things to do with friends and family, plan now so you won't waste a minute of your free time trying to find something to do.
Related Articles for Fun Things to Do at Home (or Closeby)