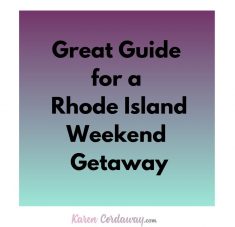 There might be affiliate links in this post. If you click on a link and make a purchase, I receive a small commission. Read my disclosure policy here.
New England seems to be made for quick trips. A weekend stint is just enough time to get a feel for the historic charm and the current happenings of the area. If you have your sights set on a Rhode Island weekend getaway, locals and travelers from all over can take advantage of what the Ocean State has to offer.
Before your mind starts swirling with questions like "What is the prettiest place in Rhode Island?", "How do I spend a weekend in Rhode Island?" or "Are there Romantic things to do in Rhode Island?", this post has you covered with a range of ideas for everyone.
Why Vacation in Rhode Island
Venture into the Ocean State and explore all that this little state has to offer. Rhode Island is teeming with beaches and delectable seafood fresh from the ocean.
The state also offers a plethora of public art, opulent mansions, quaint villages, and rivers. It's a place where you can find locally grown produce, savor local brews, hike along winding trails, and stroll through walkable cities.
Rhode Island is a harmonious blend of art, history, and at the same time a modern vibe. It's also a welcoming and diverse destination that promises a unique experience.
How do I choose a weekend getaway?
When choosing a weekend getaway, consider your interests and what you want to experience. If you're a foodie, look for a destination with a thriving culinary scene.
If you want to relax and unwind, a peaceful beach town may be the best option. Consider the time of year, accessibility, and budget when making your choice.
How many days should you spend in Rhode Island?
I think you should spend a minimum of 2 days in Rhode Island. However, the number of days to spend in Rhode Island largely depends on what you want to do and see. If you're interested in exploring the state's major attractions, a weekend trip of two to three days should suffice.
Although if you want to take your time and fully immerse yourself in the state's culture and natural beauty, you may want to consider a longer vacation of five days or more. Ultimately, the length of your stay in Rhode Island is up to your personal preferences and schedule.
Where should I go for a 3 day vacation?
If there's a holiday that gives you a long weekend or you take a day off of work for a 3 day vacation, then there's are plenty of places to explore in this timeframe. If someone is in my area and they ask me, "Where should I go for a 3 day vacation?", I tell them to opt for a trip to Rhode Island, especially if they've never been there before. It's a charming little state with a lot to offer its visitors.
How do I spend a weekend in Rhode Island?
Now that Rhode Island is on your radar, you might be wondering what you should do while there. Though many of the activities I list are family friendly, romantic or both, they are truly fun for anyone and you can easily add them to your bucket list. For this reason, I broke up my headings to give general ideas as well as point out areas that are great for families and couples. I cover Newport Rhode Island, Providence and sprinkle in some other places to see.
What is the prettiest place in Rhode Island?
Though I think every place I've visited in Rhode Island is beautiful in it's own way, Newport would probably win the prettiest place in Rhode island award. Set in a historical area right on the Narragansett Bay with beaches, mansions and more, it can quickly get boosted to the top of the list.
There are other places such as Westerly, RI that are home to beaches. If you want a beach with waves and soft sand, Misquamicut Beach is a great place to visit. If you have kids that don't last long at the beach or just want other things to do, there are go karts, miniature golf and a water park across the street. Watch Hill is also a great place to stop. It's a smaller beach with one of the oldest carousels in the country. There are also shops, art galleries, restaurants and cafes.
How do I spend a weekend in Newport Rhode Island?
If you have your heart set on visiting Newport, Rhode Island, I doubt that you'll leave feeling disappointed. This pretty city is known for its mansions, seafood and scenic views. It is also known for the Newport Jazz Festival that happens every summer as well as other exciting things to do.
Though you don't have to make an itinerary and schedule every minute of your trip, creating an outline of things to do is essential so that you don't miss must-see attractions or amazing restaurant options.
I would map out at least one or two places to see like the mansions and the Cliff Walk as well as a few restaurants where you hope to eat. Grab some seafood by the wharf or find another popular restaurant on the historic Thames Street. This popular cobblestone street is lined with restaurants, shops and places to get a coffee or treat. I highlight other hot spots in the next section based on a show I watched years back.
Newport Rhode Island Weekend Getaways
Though the episode is stashed away somewhere in the archives of TV shows past, I originally got ideas for my trip to Newport from Food Network Star Giada DeLaurentis. She was a part of a show called Giada's Weekend Getaways. She mapped out some popular spots to eat and things to do while in Newport, Rhode Island. I was lucky enough to watch that and make my own itinerary of places to visit.
Here are some of her recommendations that I enjoyed as well:
The Coffee Grinder – If you're a fan of espresso and Italian pastries, you're in luck. This "iconic waterfront cafe" is located 33 Bannister's Wharf. This shop has been around since 1997 and is still going strong. Since I brought my kids when they were little, they opted for the large cookies that they sell. It's definitely a great location and a perfect place to stop to grab a coffee and a quick bite to eat.
The Mooring Seafood Kitchen and Bar – Located on 1 Sayer's Wharf, catch a view of the Naragansett Bay while trying some of the best clam chowder the area has to offer. Back before I knew I had a gluten issue, I tried the "bag of donuts" that Giada recommended. They are tasty round fritters made of lobster, shrimp and crab with chipotle-maple aioli. They were unique and delish!
Del's Lemonade – Outside of the state's style of calamari or clam chowder, when I think about getting something that's unique to Rhode Island, the first thing that comes to mind is Del's Lemonade. This is sold throughout Rhode Island and is a favorite of locals and those visiting the state. The website explains how it came to be dates back to the 1800's when the owner's relative combined used snow, sugar and lemons to create the recipe for this refreshing drink. If you can't make a trip anytime soon, you can still try the lemonade here.
The Cliff Walk in Newport This is truly for anyone. It's a family-friendly experience, but also qualifies as one of the best "romantic things to do" in Newport, Rhode Island. Follow a trail through a historic district along the shore. Take in beautiful views, sunshine and wildflowers. If you're hoping to walk the entire way, the website explains that it's roughly 3.5 miles. Though most of the walk is considered easy, there are some rocky areas so keep that in mind, especially if you have little ones with you. The added bonus is, it's free! Be sure to bring some trail runners if you go the distance.
She also made her way to:
I've been to the first two bulleted items as well and found them enjoyable.
Also consider checking out
Providence, Rhode Island Weekend Getaways
Providence, Rhode Island is another area worth visiting. There are a variety of restaurants to grab a bite to eat, but I chose Thayer Street as a location for both lunch and dinner. It's immersed in the Brown University/RISD area and I knew I could find multiple restaurants to keep everyone, including teenagers happy. An affordable parking lot at the end of the street helped finalize the decision as well. This area feels safe to walk during the day and at night too, though you always want to exercise caution in any city.
Since it's a college town, places like Shake Shack, Starbucks, Pokeworks and other familiar spots line the streets. You'll also find restaurants that offer Greek and Mediterranean food as well as Chinese, Middle Eastern and other types of ethnic cuisine. The Shaking Crab caught my eye for seafood. We found it while getting lunch. We were able to get a reservation just hours before and it was worth it.
It had a casual vibe, but you could still order seafood. My 17-year-old tried a lobster roll for the first time and was happy about it. And let's just say that I hope one day someone loves my blog the way that I love lobster fries. Just to be 100 percent clear, it was love at first bite.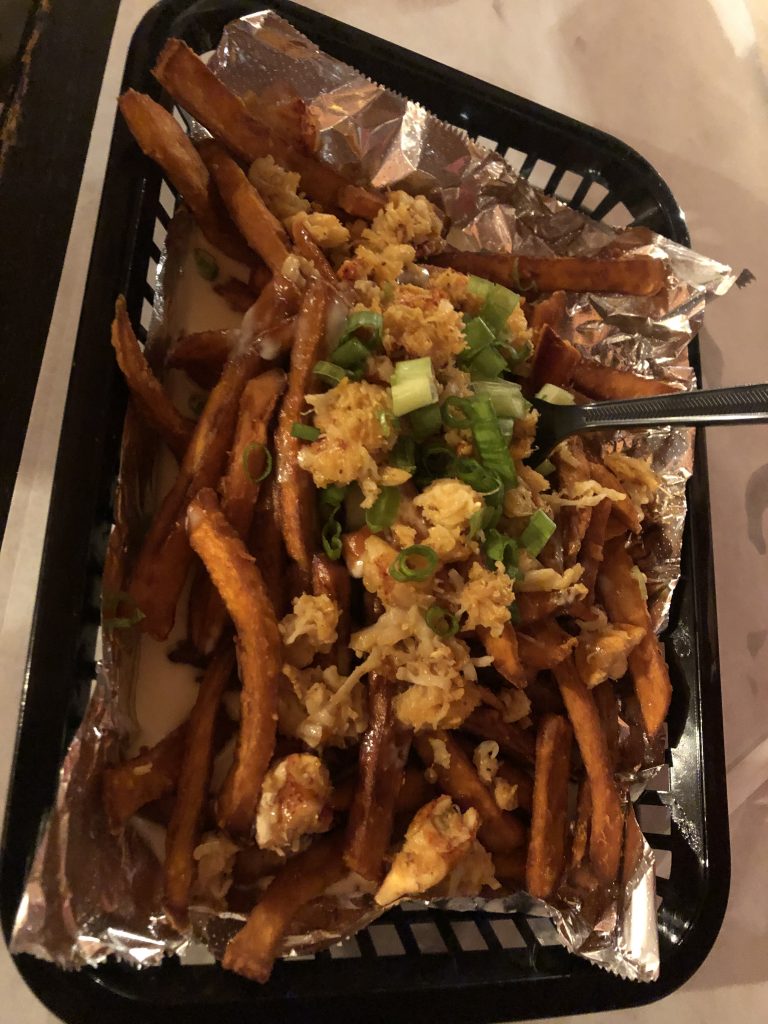 Other Things to Do
River Boat Ride – I recently took a ride on a river boat with my husband and two teenage daughters. Though I always wear my motion sickness bands and consider them essential for travel, it's a mellow ride that lasts about an hour and holds about 10 to 12 people per ride. The guide takes you up and down the river and tells you about the history of Rhode Island. Learn about Roger Williams, the location of the first Baptist Church in Providence, storms from years past and how they deal with that today as well as other interesting facts about the nearby buildings and more. You can opt for a narrated tour, twilight river cruise, an architecture tour and more.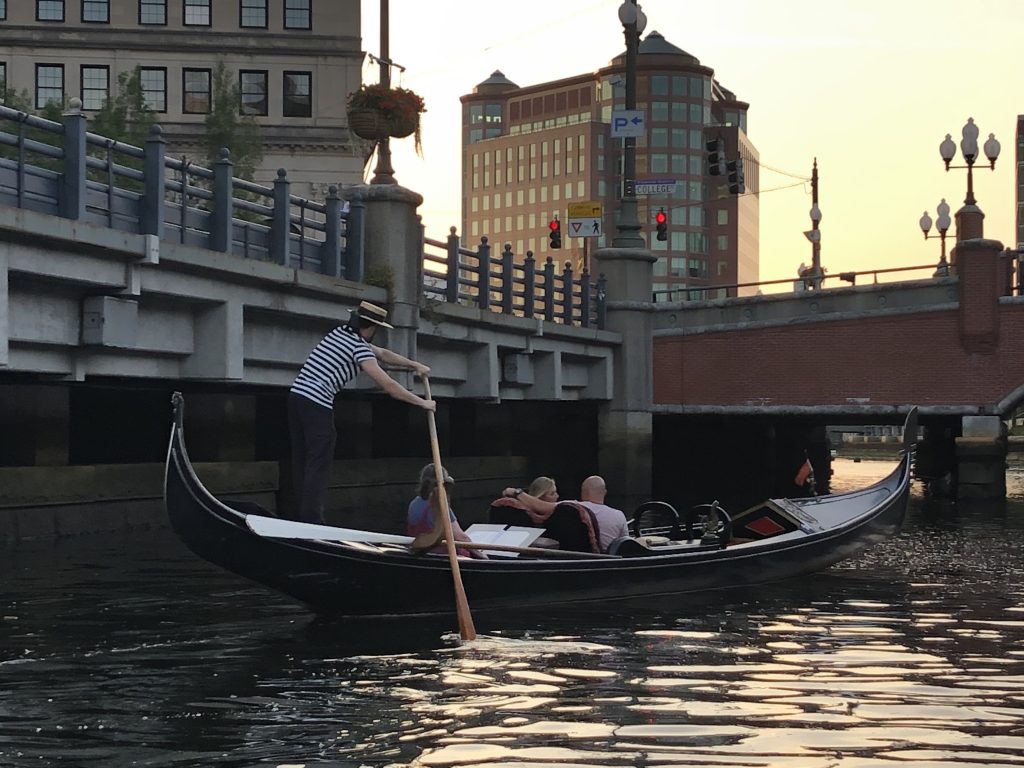 Gondola Ride– If you want "a classic Venetian experience in the heart of the Renaissance City," then hop a gondola ride in Providence. Though it might sound like something you would list as "romantic things to do in Rhode Island" that only couples do, the website boasts how it's "for lover's, for families, for everyone!"
Who needs to go to Italy? 😉 Have a man with a hat and black and white striped shirt row you through the waterways of the river. While on the river boat, we saw a couple taking a ride. There was also a musician onboard to set the mood. I can't remember if they were playing a violin or a cello. Either way, it must have been a fun experience. Also, it wouldn't surprise me if you start saying words like ciao and grazie once you get off. 😉
Roger Williams Park Botanical Center – Visit the biggest indoor garden New England has to offer for $5 a person. With over 6000 square feet of garden goodness, take a peek at a Moorish pool, a Chinese Moon Gate, huge cacti, Koi swimming in a pond, a rose maze as well as many plants that are normally found in tropical climates. Just for the record, I beat my husband to the center of the rose maze. It's family friendly as well as a romantic spot.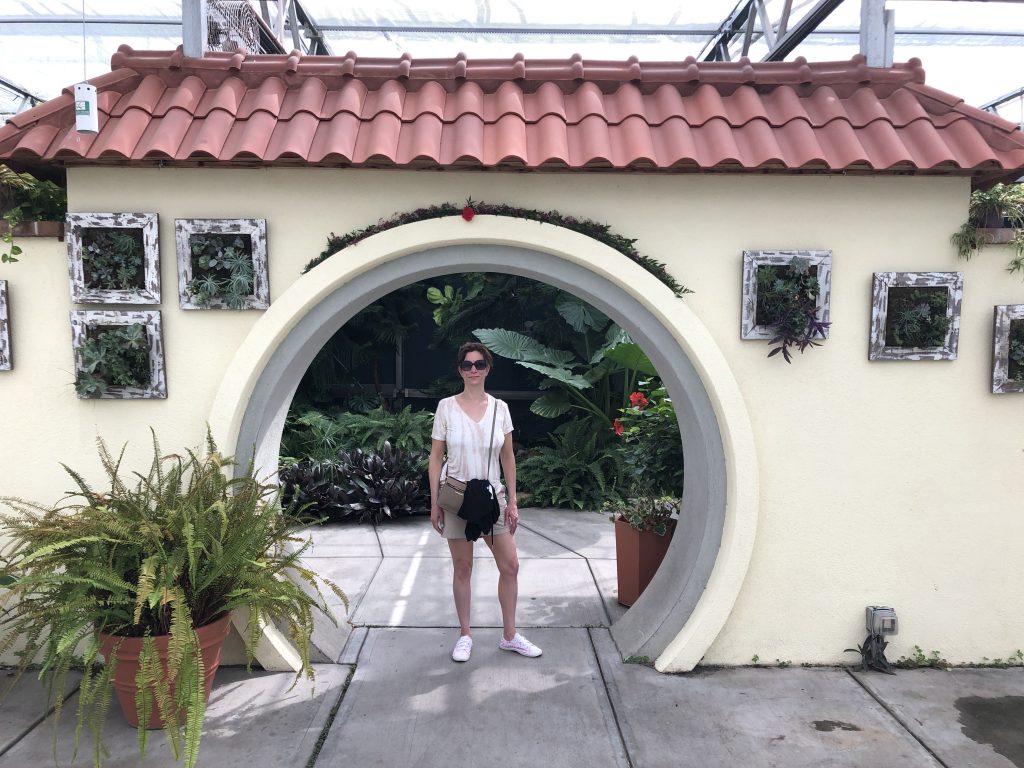 What is there to do in Rhode Island this weekend?
Outside of ideas you can do at almost any time of year, there are other ideas that you have to catch when you can. A site like VisitRhodeIsland.com will fill you in on upcoming activities. Find one-off events such as galleries featuring special artists, annual events like The Greek Festival in Pawtucket and other things to do that reoccur weekly. For example, if you go between July and Oct, you might even be able to catch "Al Fresco on the Hill" on a Friday or Saturday. There are over 20 restaurants in Providence with" on-street dining within two closed sections of Atwells Avenue — from Bradford Street to Dean Street and from Dean Street to Lily Street."
Conclusion for Rhode Island Weekend Getaways
Another year will be over before you know it. Be strategic about making plans to enjoy something fun like a Rhode Island weekend getaway. Explore a new area and you may even explore other sides of yourself.
Articles Related to Rhode Island Weekend Getaways
This was originally posted in August of 2021.