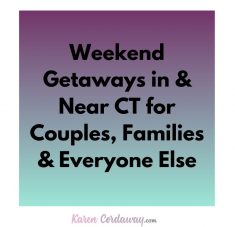 There might be affiliate links in this post. If you click on a link and make a purchase, I receive a small commission. Read my disclosure policy here.
Weekend getaways in and near Connecticut can be just what you need to relax and recharge. Located in the northeast of the U.S., Connecticut borders New York, Rhode Island, Massachusetts and Long Island Sound.
The Nutmeg State offers charming New England towns, two popular casinos, quaint farms and things to see and do along the shore that appeal to visitors and locals alike.
In this post, I cobbled together some weekend getaways Connecticut has to offer as well as trips in other states that are close by for anyone who has that urge to take off for a bit.
I chose spots along southern CT that are easy places to stop off the highway if you're traveling through from another state or nearby town as well as other spots to check out in different areas.
There are also weekend getaways near CT to visit in neighboring states that can easily serve as one-off bucket list ideas or places you return to year after year.
Weekend Getaways Driving Distance from CT
If drivable vacations from CT is your focus, I compiled some ideas here for you you. Since Connecticut is a small state, its proximity to other popular destinations makes it an ideal starting point for weekend getaways.
Whether you're a beach lover or a history buff, there are plenty of options within driving distance from Connecticut. From the opulent mansions of Newport to the charming villages of Cape Cod, there's something for everyone just a few hours' drive away. You can always stay within the state as well.
Here's a list to explore that I highlight within the post:
Madison, CT
Chester, CT
Uncasville, CT (Mohegan Sun Casino)
Farms and Cabins in CT
Port Jeff, New York
New York City
Here are other options you can look into:
Old Saybrook, CT
Cornwall, CT
Milford, CT
Kent, CT
The Hudson River Valley
The Hamptons, New York
The Berkshires, New York
Old Sturbridge Village
Weekend Getaways in Connecticut: New Haven, CT
New Haven is home to Yale University. It's a fun college town where students get a prestigious Ivy League education. While in town, consider getting a crash course in art, cool places to shop and get educated in phenomenal pizza. New Haven has places to view art by world renowned artists and top-notch pizzerias to try. They are considered some of the best New Haven restaurants.
Yale Art Gallery and British Arts Center
While in town, check out the Yale Art Gallery as well as the British Arts Center right in downtown New Haven. It's easy to see both of them in the same day because they are right across the street from each other. If you're bringing kids and you have to only choose one for attention span purposes, go with the Yale Art Gallery because the art work is more modern.
You can also walk around and explore the beautiful Yale buildings throughout downtown afterwards or take a peek at the unique shops like Ten Thousand Villages on Chapel Street. According to the website, "it's a fair trade retailer of artisanal crafted home decor, personal accessories and gift items from around the globe." The artisans are fairly compensated for their work and consumers get to purchase special handcrafted items. It's a win win for everyone. Also check out places like Lulu Lemon, Urban Outfitters or Neville Wisdom on Broadway.
Pepe's Pizza
I've written a post about this before, but sometimes people need a reminder. Pepe's is known for creating New Haven Style pizza. Basically, the pizza has a thin, crispy crust. They offer a unique pizza that they call a clam pie. It is a white pizza made with olive oil, oregano, cheese, garlic and fresh littleneck clams on that people rave about.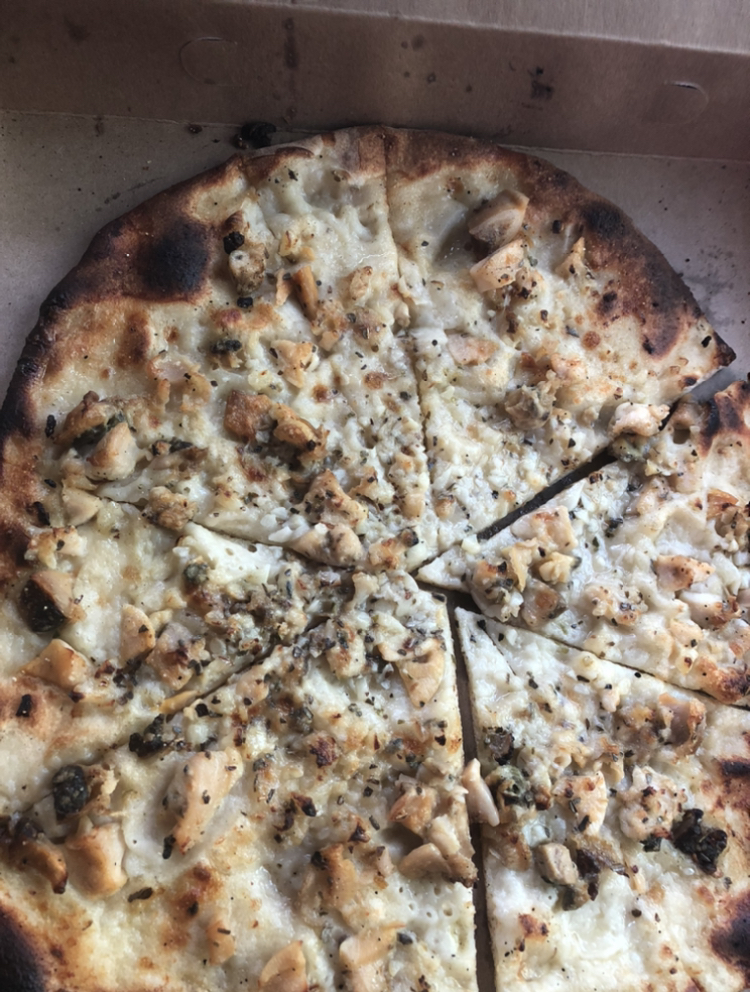 If you go to the original location on Wooster Street, save room for dessert and stop by the neighboring dessert shop Libby's. They make wonderful Italian cookies and pastries. They also have all kinds of Italian Ice and cannolis. Check out this blog post day trips in CT for more details.
Modern Pizza
There's also Modern Pizza, located on State Street, which is really excellent. Some people consider that their favorite over Pepe's. There's always a debate about what's the best pizza in New Haven, but really it all spun off of Pepe's. In my mind it's just another variation, but I will say, I like how Modern slices the meatballs on their pizza. You get a layer of meatball with every bite versus some of the other restaurants that just put pieces of the meatball sprinkled throughout. Sally's and Grand Apizza are other new Haven Style pizzerias.
Weekend Getaways in Connecticut: Madison, CT
I also wanted to highlight Madison, Connecticut. They have some nice restaurants in their downtown and you can actually go to one of the original New Haven Style pizza places because they branched out into Madison, CT. Grand Apizza is located there and in North Haven, CT as well.
If you happen to be driving from New York and you're going through Connecticut to Massachusetts, consider stopping in Madison, CT. Hammonassett State Park is located there and the website boasts that "it's more than just a day at the beach." Many people swim in the water, ride bikes, walk along the boardwalk or camp overnight there. If you're interested in camping there though, you'll have to make reservations far in advance though.
Weekend Getaways in Connecticut: Mystic, CT
Mystic, Connecticut is also one of the best weekend getaways or day trips in Connecticut. There you'll find Mystic Seaport, Mystic Aquarium and Old Mystic Village. Mystic Pizza is a famous spot. If you're wondering why, the movie entitled Mystic Pizza with Julia Roberts was filmed there and is a real restaurant.
Also, don't forget to watch the drawbridge go up to let boaters by. I'm fascinated with bridges and one of the draws to this area is their drawbridge. It's just fun thing to witness.
It's very picturesque. And while you're checking out the bridge, you can watch the sailboats go by. It's just a very pretty area that can definitely qualify as a romantic weekend getaway for couples as well as a place that's kid-friendly. Visit the historic ice cream shop right near (well really, on) the bridge. There's other restaurants and places to shop, and it's very manageable to see everything you want along the strip.
Weekend Getaways in Connecticut: Chester, CT
Another area that might be interesting to people is Chester, Connecticut. Though I think of it as more of a day trip location, if you stay in another nearby town for the weekend and want another area to explore, this can be part of your itinerary. There's a quaint area where you can also have breakfast or lunch.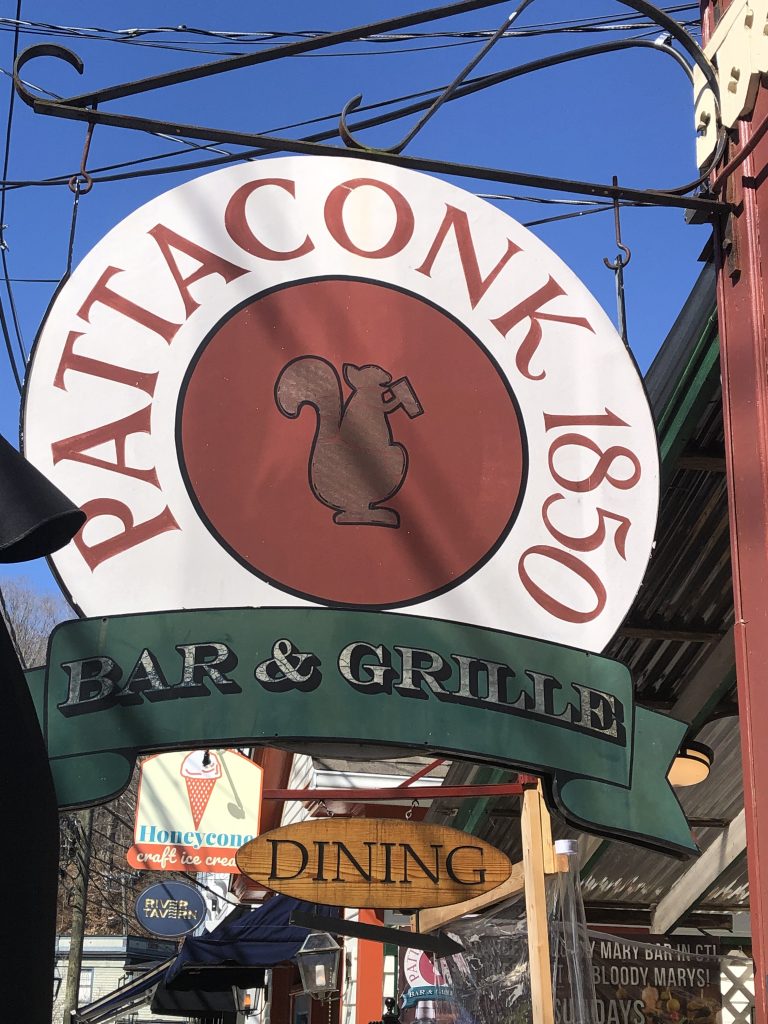 There's actually a quick ferry ride you can take with your car. Some people crossover to go to Gillette Castle. It's this Gothic Castle that was made in the 20th century. I went there as a kid on field trips in elementary school.
The Connecticut Casinos Make for Perfect Weekend Getaways
If you are in that area and two of my favorite spots in Connecticut are also the casinos. There's great places to eat. It's affordable, and like I said, it makes for a fantastic day trip. There's a lot of entertainment. You could see concerts, comedians there's other types of events as well.
Mohegan Sun
If aesthetics are your thing, The Mohegan Sun is a beautifully designed casino. There's gorgeous mosaic tile everywhere. And loads of restaurants, shops and entertainment. Though I'd categorize it as fun things to to in CT for adults, it can still be enjoyable for families. If you're staying overnight, there are two pools there that your kids will surely enjoy. Also, if you don't get the chance to stop in New Haven for Pepe's Pizza, it's available at the Mohegan Sun.
Foxwoods
Foxwoods is another casino where obviously you can gamble. They also have cool shops and awesome places to eat. One added bonus is they have the Tanger Outlets housed inside so if you have a shopper or two with you, you can always stop there before you leave or split off for awhile. My teenagers really appreciate when we go to Foxwoods and they often root for that casino to purchase clothes.
Plus, The Sugar Factory is a popular, trendy restaurant located there. You'll find photos of all types of celebs visiting including the Kardashians. If you check the SugarFactory.com website, Adam Sandler, Heidi Klum, Mariah Carey, Cedric The Entertainer, pro basketball player James Harden and a bunch of younger faces that I'm embarrassed to say that I don't know have visited one of their locations.
Stop in their candy shop on the side of the restaurant. You can also get a sugar jolt in the form of a decadent dessert or smokey cocktail at the restaurant. They also offer mocktails for kids or non-drinkers. All of their fancy drinks are served goblets.
Feel like royalty and try one of their fancy drinks such as the Watermelon Patch, Fuzzy Peach Penguin Mango or even the Strawberry Lemonade that was designed and tasted by Snoop Dog. Many of the drinks are garnished with lollipops, sour wedges or even gummy bears, depending on what you order.
Both The Mohegan Sun and Foxwoods have Food Network Chefs' restaurants. Bobby Flay owns Bobby's Burger Palace and he has another more formal restaurant there as well. Guy Fieri's Foxwoods Kitchen and Bar is located at Foxwoods. I've eaten at all of them and thought they were wonderful restaurants.
Farms and Romantic Cabins All Over The State
CT is also known for having many old farms. There is a sunflower farm not too far from the casinos if you want something different to do in that area. I wrote another blog post about it if you're wondering where the sunflower field in CT is located and what you can do there. Some people don't think of that right away, but it's something I discovered last year when I went on a big farm kick and found a farm in that area.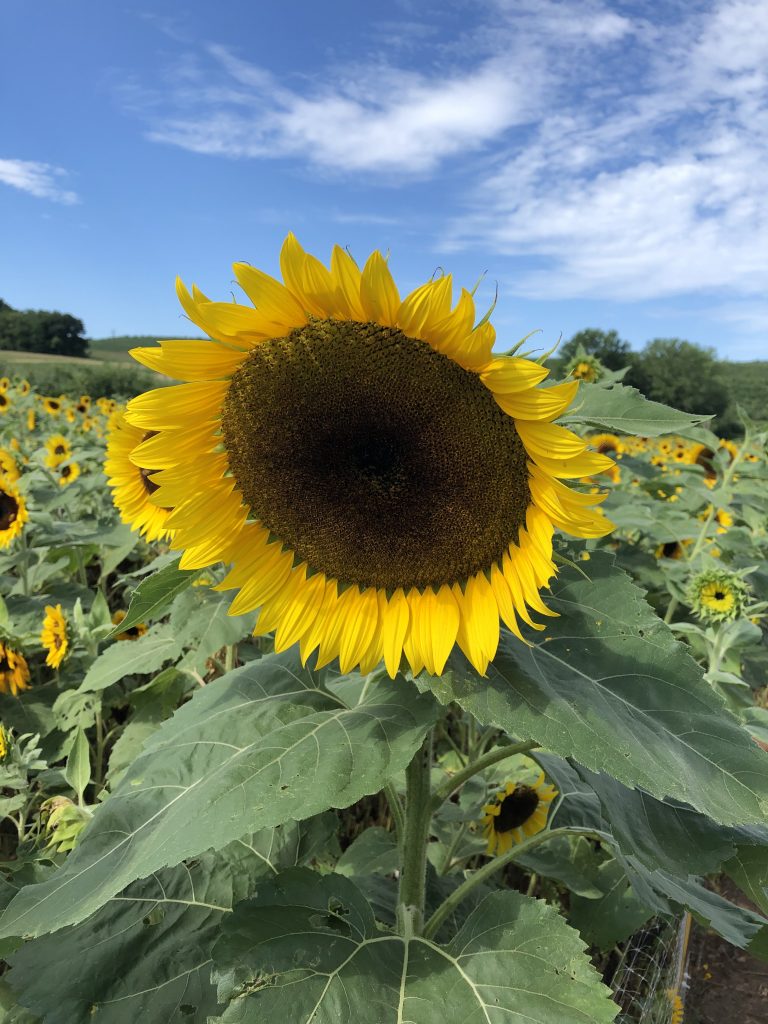 "Pick Your Own" Farms
Outside of sunflower farms, there are places where you can pick all kinds of fruit such as strawberries, raspberries, blueberries, peaches, etc. You just have to check what each place has to offer and when the fruit is available to pick.
If you're traveling on I-95 North, Bishop Orchards is located in Guilford, CT. It's in between New Haven and Madison so you can make a pit stop there if you want to pick fruit or pick up a fabulous pie while there. They even have an ice cream stand. Whether you're looking for something to do as a couple or you're entertaining kids, get more details about this place and other kid-friendly farms in CT.
If you have time to venture out to other parts of the state and you're looking for a weekend getaway in CT for couples, there are also several romantic cabins in Connecticut. Whether you're hoping for a rustic vibe, a modern feel or you just want something with a jacuzzi, this post by NewEngalndWithLove.com has you covered.
Weekend Getaways From Connecticut: Port Jefferson
I really enjoyed going to Port Jefferson. It's on Long Island in New York. Catch the ferry out of Bridgeport, Connecticut. It's roughly an hour each way. It's $33.00 per adult round trip if you're walking on and not bringing a vehicle. I am someone who tends to get motion sick, so I get a little nervous about traveling on ferries. I don't know if I just got a good day or if it's because it was in the sound, but it was a smooth ferry ride both ways. And the ride itself was part of the fun.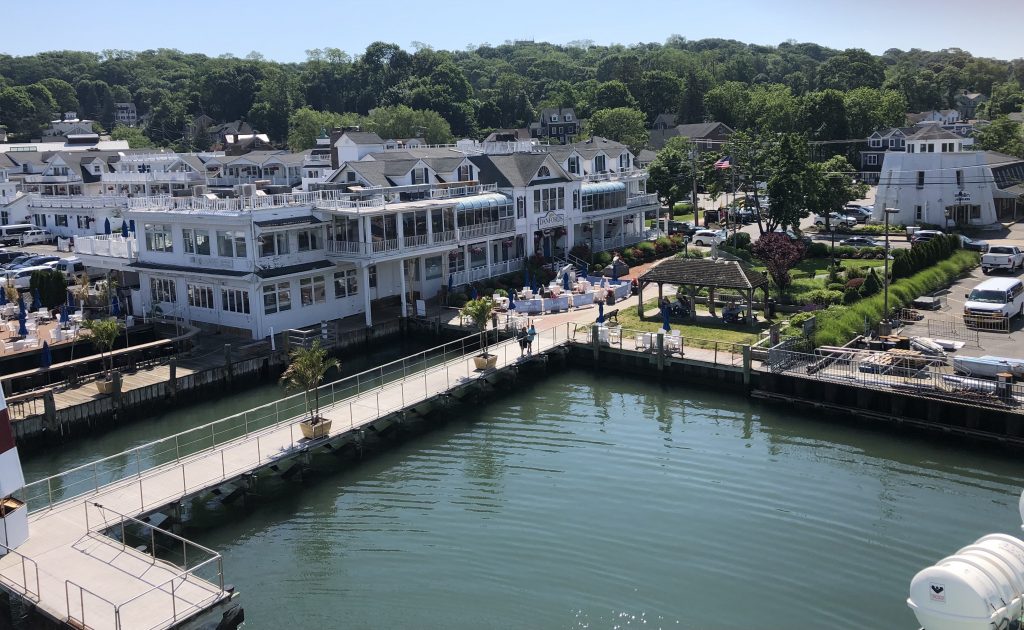 Consider looking at the weather to gauge what the water might be like when you go. Catching a nice breeze and some rays was great. Once you get off, there's all types of restaurants. Also, bathrooms are conveniently located right off the ferry, but you can also find public restrooms throughout the area. This can be especially important if you have kids in tow and, in general, it makes your life easier when you don't have to worry about that.
Tiger Lily Cafe
I went to what was called the Tiger Lily Cafe. I researched this in advance to find this place because I have a gluten-sensitivity. Though I can order a salad or a burger (or other protein) without a bun at most places, I wanted to try and eat something tasty that's catered to my dietary needs and not some after thought alternative.
As soon as you enter, you'll see vibrant, bold paintings all over (very Instagram-worthy). It has a funky, artsy vibe. Known for being innovative, they offer a wide array of unique items on the menu and call themselves an "alternative vegetarian eatery."
But don't let that scare meat eaters off. What I especially like about this place is there's something there for everyone so you don't have to make multiple stops to different restaurants. They do offer menu items with chicken and turkey as well as tofu, tempeh, soy and whole grains. Gluten-free items are available as well.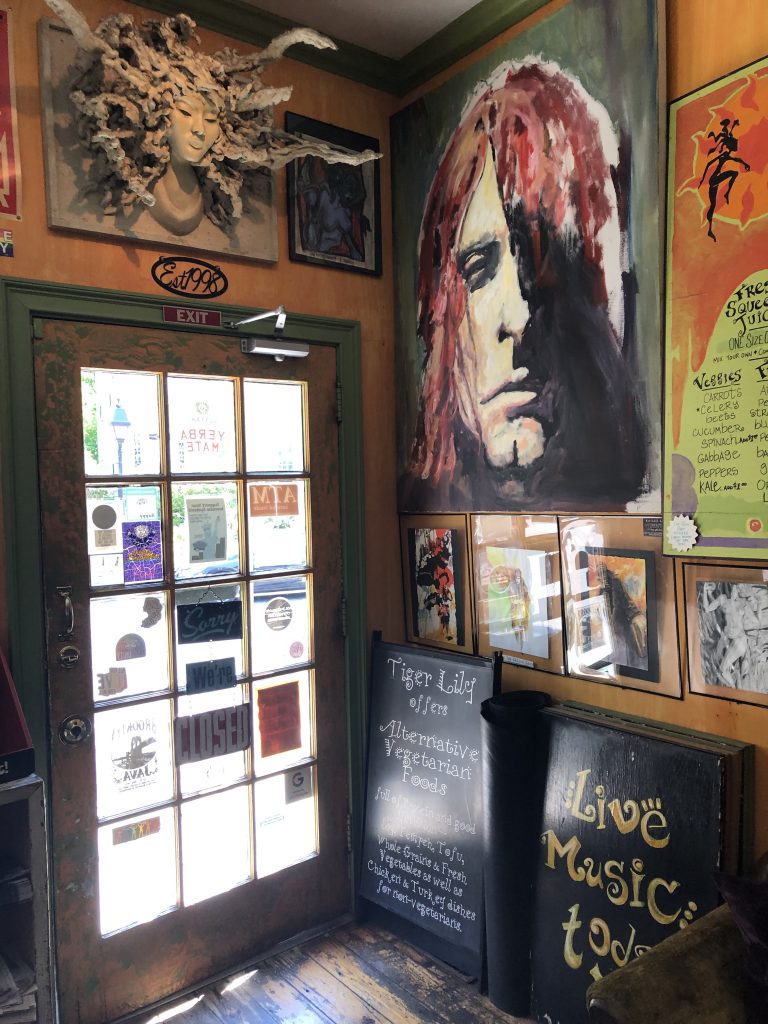 If I remember correctly, I had what I believe was called a Sunshine Burger, though there wasn't any meat in it. I know that word sunshine was somewhere in the title and it was a delicious patty. It's a fan favorite there. It's not listed on the website's menu, but it's worth enquiring about.
I really enjoyed the food there and would readily go back. It's open from 11am – 5pm in the spring and summer. Check the website for the most up to date information on hours and availability.
Also, what was really cute as we're walking in the area, there were old school telephone booths minus the telephones. It adds a bit of historic charm to the area and makes for great photos. I plan on writing a more in-depth post about Port Jefferson so stay tuned.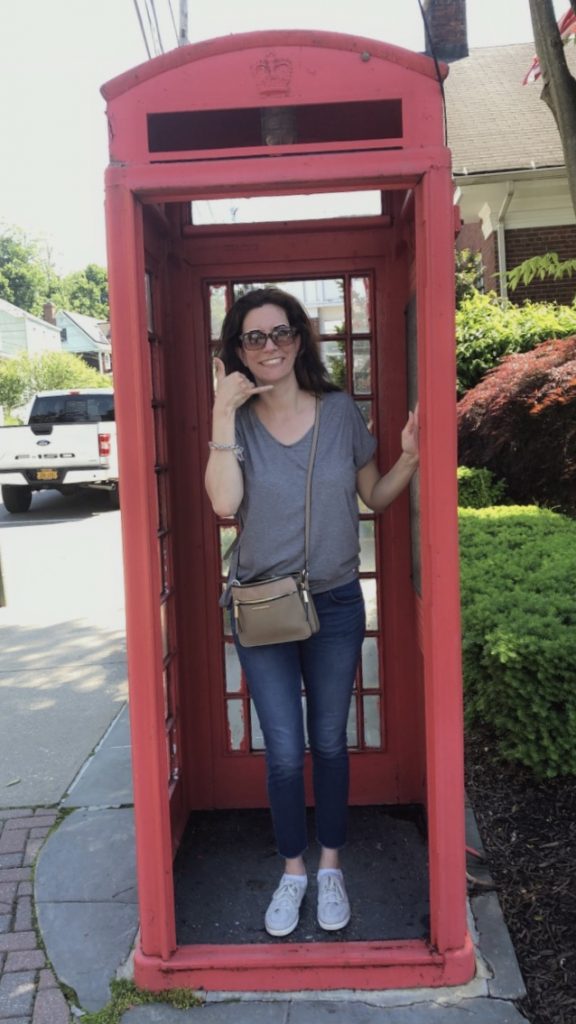 One of the Best Weekend Getaways From Connecticut: Block Island, Rhode Island
Another trip that is really awesome is going to Block Island, Rhode Island. The ferry leaves out of New London, CT and take about an hour and a half to get there. If you don't mind driving a little further, you can also catch it out of Point Judith, Rhode Island. It's a shorter ferry ride. Something to keep in mind for those who get sea sick easily or just want to spend less time on a ferry.
I don't know if it was just the day, but the ride was a rougher experience with this ferry. Unfortunately, it was very choppy on the day I went. I did feel motion sick, but was able to get over my queasiness after resting when I got there.
This location is more spread out than a place like Port Jefferson. There are also shops and restaurants that await you. The big draw is the beach there. We only went for the day and wanted to look around.
Moped and Bike Rentals
One of the best ways see Block Island is to rent a moped. I recommend this for those who are experienced with driving mopeds.
If they sense that you don't have experience, you can get turned down. Don't feel bad. You can rent regular bikes or even a car instead. Look into your options.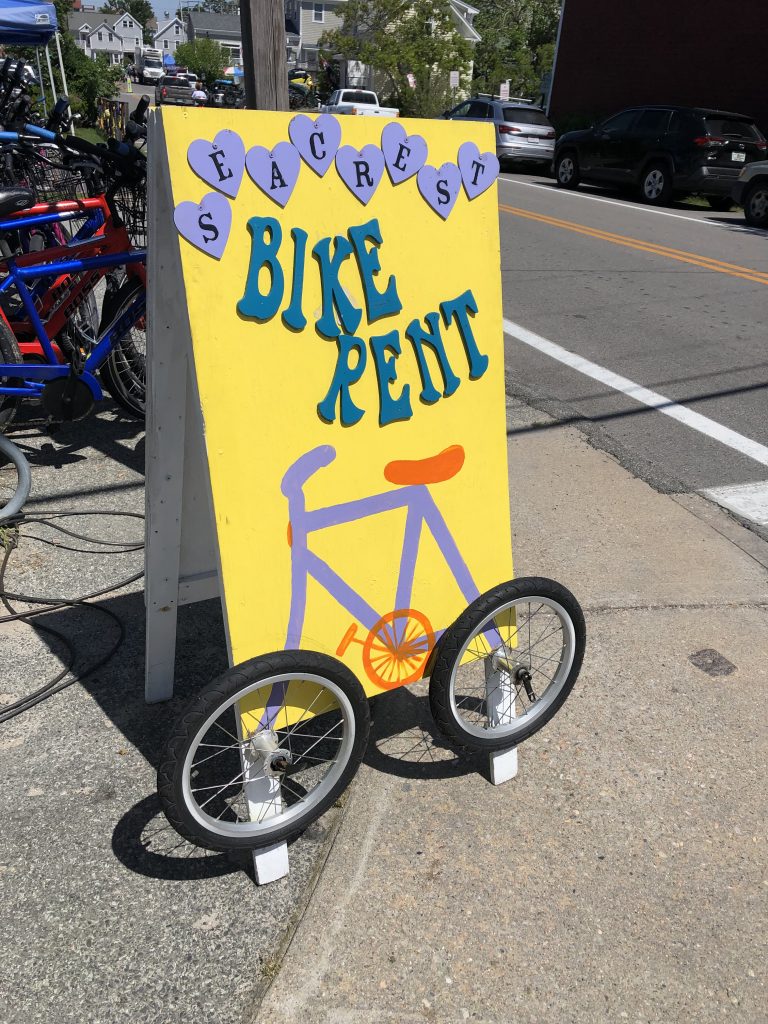 My husband rode dirt bikes as a kid so a quick refresh on how to use the bike was all he needed. I rode on the back and it was so relaxing and cool to just cruise around. We saw a pretty lighthouse and made a stop by the water and the ride itself was the highlight of the trip for me.
It's a very kickback place. There are excellent restaurants. Some are fancy, while others are more casual. You could also just walk around and look in the shops.
I know that visitors and locals alike go there for a weekend or some people will stay longer. Many people have traditions where they go to Block Island every year for a week or so. If you like a slow-paced vacation with a beach, then you'll like Block Island.
More Weekend Getaways From Connecticut: Central Park in New York City
Though obviously you can spend years going to New York and still have an endless bucket list of things to do, it makes for a great weekend getaway. Whether you're looking for more of a romantic outing or just some thing different to do with the family or friends, consider visiting Central Park.
Tavern on The Green
I finally made it there. I took my older daughter with me to Tavern on the Green the first time I went and then brought my husband the second time around. If you never heard of it, it's an iconic New York restaurant.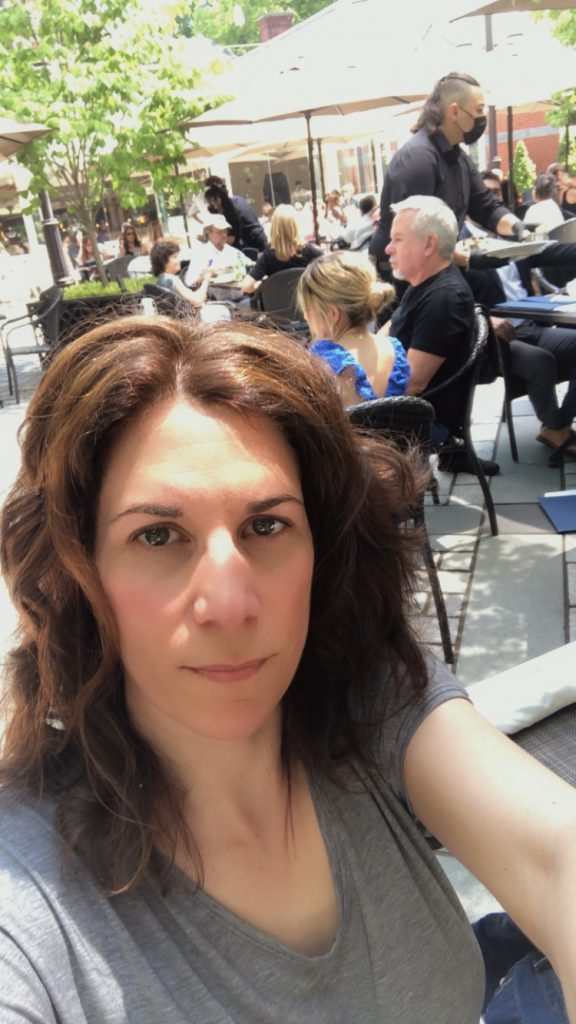 Rowboats
As much as I like to have things naturally unfold on any trip, there are some activities that you do need to investigate a little bit prior to going. For example, if you want to take a boat ride, you need to have cash on you. The website explains how you put 20 dollars down as a deposit for the row boats and then they charge you 20 dollars for the first hour.
I found this out when I was there and didn't have cash on me. I just saw a sign and just took a mental note for next time. Luckily, I live 2 hours away and can go back. If this happens to you, you'll have to track down an ATM. I didn't feel like doing that in the moment.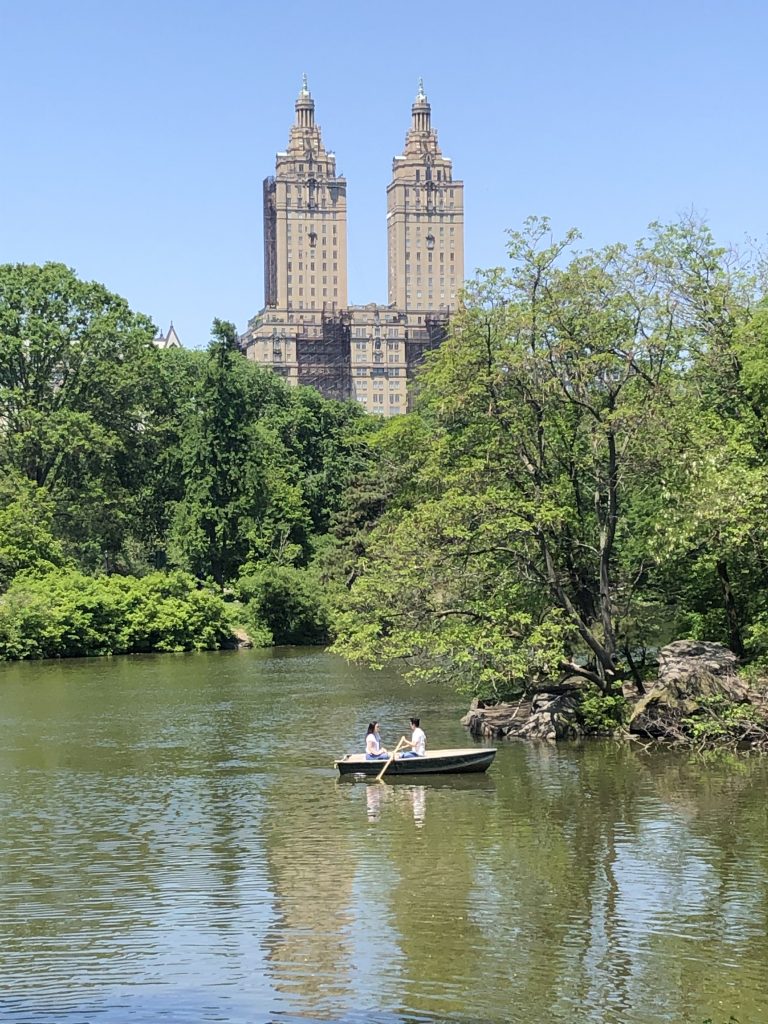 When I went to the CentralPark.com website I found out that each additional hour is just $5 extra. What I didn't know is that there are also gondola rides. If you're not in the mood to row or don't really know how, catch a gondola ride. They're pricier at 50 dollar per half hour, but it's always great to know what your options are.
The Conservatory Garden
Though I still have yet to visit the gardens. I did a little research and discovered that The Conservatory Garden is free to visit and you don't need a reservation. I put this at the top of my New York City Bucket List since I went to Central Park twice in 2021 and didn't make it there.
Come to find out I'm not alone in making a big deal about going there. Apparently, it's a hot spot to visit for locals and travelers from around the globe. CentralParkNYC.org explains how "its six acres are well-known for plantings of tulips, lilacs, crabapple trees, summer perennials, and chrysanthemums. Its more formal design and specular floral displays have also made it a popular destination for small weddings." So it's kind of a big deal to many people.
Bethesda Fountain
Visit the Angel of The Waters Statue situated in the middle of Bethesda Terrace. According to CentralPark.com, this 26 foot neoclassical sculpture, "features an eight-foot bronze angel who stands above four small cherubim representing health, purity, temperance, and peace."
You will surely feel peaceful sitting underneath it listening to music and watching the row boats go by. According to IMDB.com, outside of looking pretty, movies such as Law and Order, Enchanted, Elf, Annie Hall, Home Alone 2 and many other were filmed at this iconic fountain.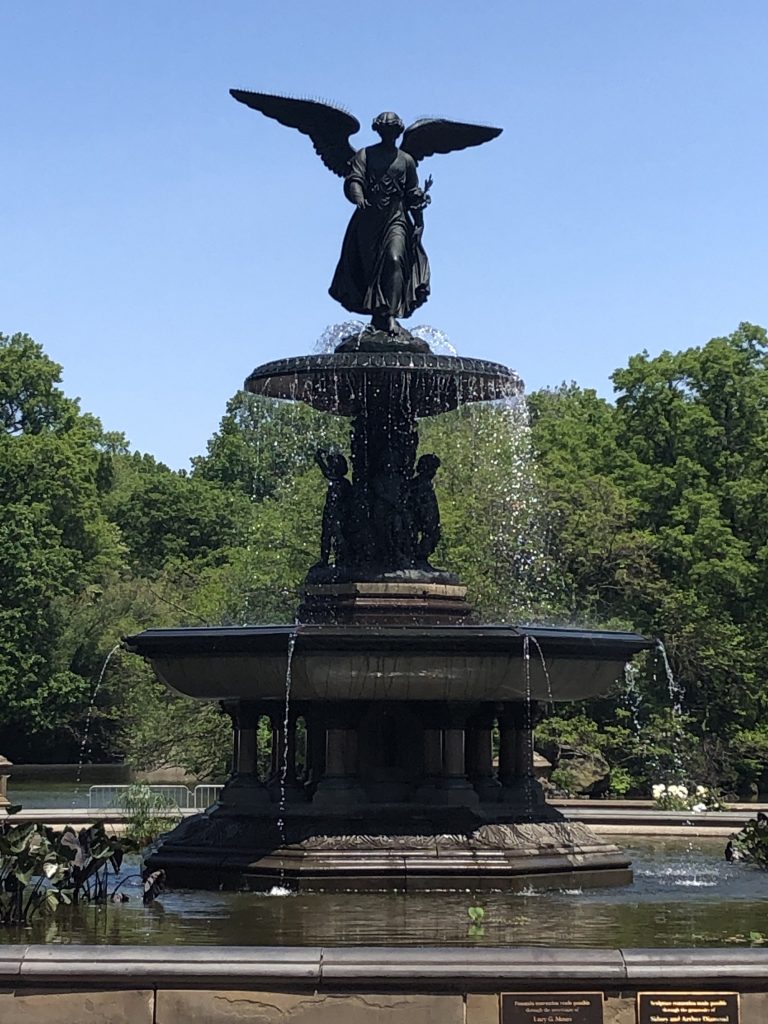 Conclusion for Weekend Getaways in and Near Connecticut
I think CT has some of the best weekend getaways in New England. It also gives you access to nearby states for both couples, families and anyone really. I dare you to try one of these ideas. I even challenge you to come up with a bucket list of even more places to visit. If you need a little push or some guidance, follow these steps to make a meaningful bucket list now. You'll be a bucket list baller and the envy of all your friends and frenemies on social media.
Related Articles About Weekend Getaways, Day Trips and Fun Things to Do in CT
This was originally posted on July 18, 2021